Instantly buy, sell and transfer gold - anytime, anywhere
May 9, 2019
An exciting new initiative from The Perth Mint, GoldPass® is a 24/7 full service trading app harnessing the speed and convenience of smart phones to buy and sell gold – anytime, anywhere.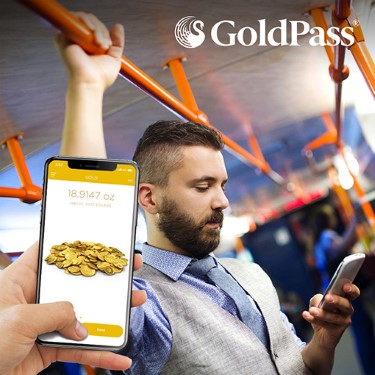 Whether you're travelling to work, enjoying a holiday, or even at the gym, with GoldPass® you can seize the opportunity to trade gold instantly.
The app can also be employed to transfer gold to other GoldPass® users, opening another tremendous possibility.
Protected by encrypted digital certificate technology, your holdings are fully backed by physical gold securely stored at The Perth Mint with the added assurance of the Mint's exclusive government guarantee.
For Apple and Android
GoldPass® is available for free download from the App Store and Google Play.