Perth Mint app gives US investors the golden touch
Jul 21, 2020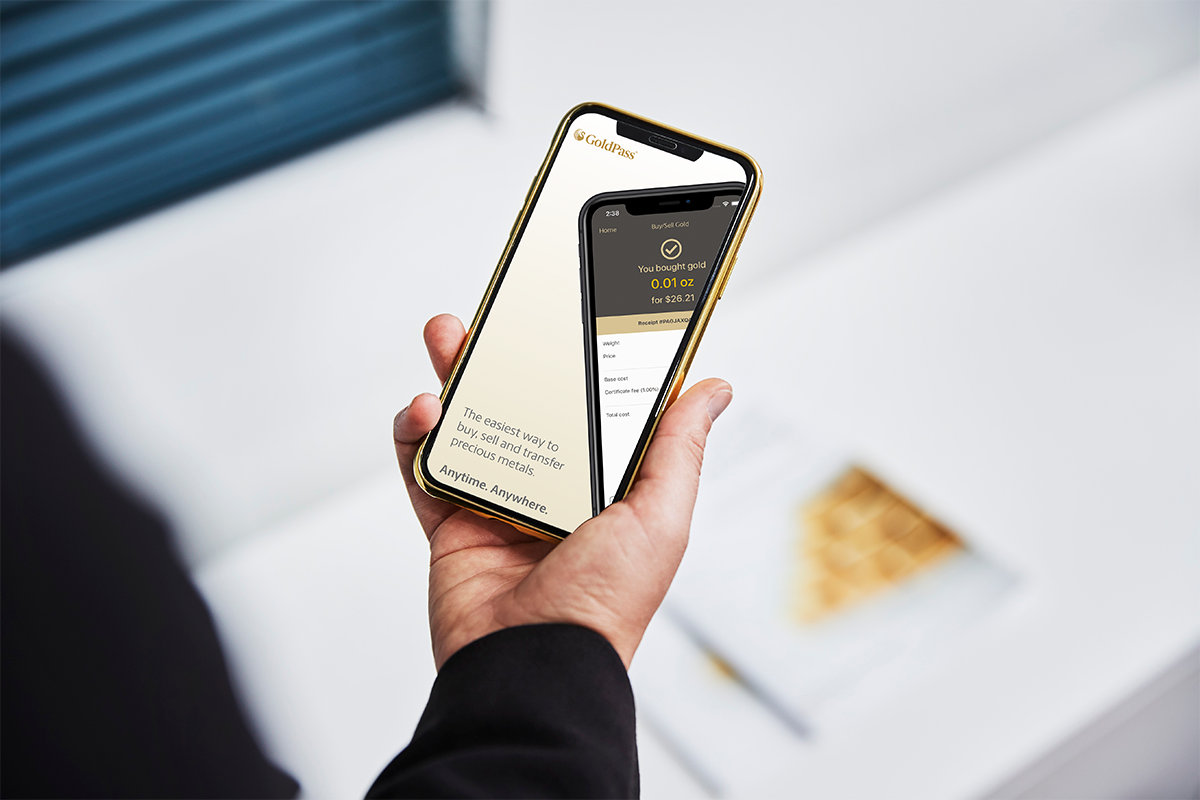 One of the world's largest precious metals enterprises, The Perth Mint, has introduced its acclaimed smartphone app Goldpass to investors in the United States.
Part of its commitment to taking Australian gold to the world, the app allows investors to securely buy, sell and transfer Perth Mint gold in US dollars (USD) at the touch of a screen.
The secure investment platform, powered by InfiniGold technology, was launched in Australia in 2018 and has since amassed more than 17,000 registered users.
Gold in the modern era
Gold, traditionally considered an asset favoured by seasoned investors with existing wealth, has moved firmly into the modern arena in recent years with developments in technology making it increasingly easier to access.

The ability to purchase physical gold though digital means with platforms such as GoldPass has made the precious metal more attractive to those beginning their wealth creation journey.

Perth Mint Manager Listed Products and Investment Research Jordan Eliseo said during the past 12 months The Perth Mint has watched a distinct trend emerge as new and younger investors turn to gold, particularly when it is offered via digital products.

"We've certainly seen an increased appetite for gold among US investors, particularly in the current climate," Mr Eliseo said.

At the forefront of innovation for decades, The Perth Mint is an early adopter of cutting-edge technology that aims to bring gold to every investor – no matter their background or experience in investing.

"Technology is changing the way people invest and manage their wealth, with younger Australians leading the way in buying gold," Mr Eliseo said.

"Security and peace of mind still underpin investment decisions. However, immediacy, convenience and accessibility have become equally important, and GoldPass offers all these benefits."

Providing a credible alternative to risker digital assets such as cryptocurrencies, GoldPass digital holdings will pave the way for gold to be used as an easy and convenient store of wealth and allow instant transfer to other GoldPass users.
How GoldPass works
GoldPass is ideal for anyone comfortable with digital technology who wants to invest in gold. Their holdings are doubly protected through the use of digital encryption and by the fact that their metal is held by a government-owned institution with a reputation of 121 years standing.
All digital certificates are 100% backed by physical Perth Mint gold stored in its network of central bank grade vaults.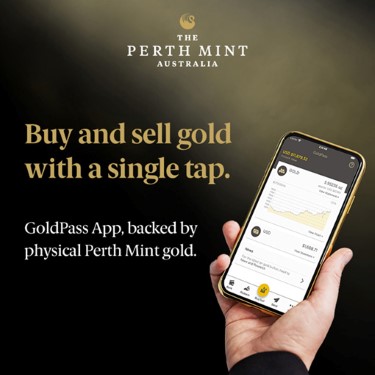 With no minimum investment, those just getting started with gold can easily buy and sell miniscule amounts as little as 0.001oz to build their confidence in gold as an asset and grow their wealth over time.

An investor's digital holdings, which reflect their gold balances in ounces, are visible in the app's interface along with any deposited funds in the same way that balances are seen on an online banking system.

Using GoldPass, investors may buy Perth Mint gold and redeem their digital holdings or ounces for physical gold or cash at any time.

GoldPass is now available for free download for Android and iPhones on Google Play and the App Store.