A spotlight on eternity rings - which one would you choose?
May 10, 2023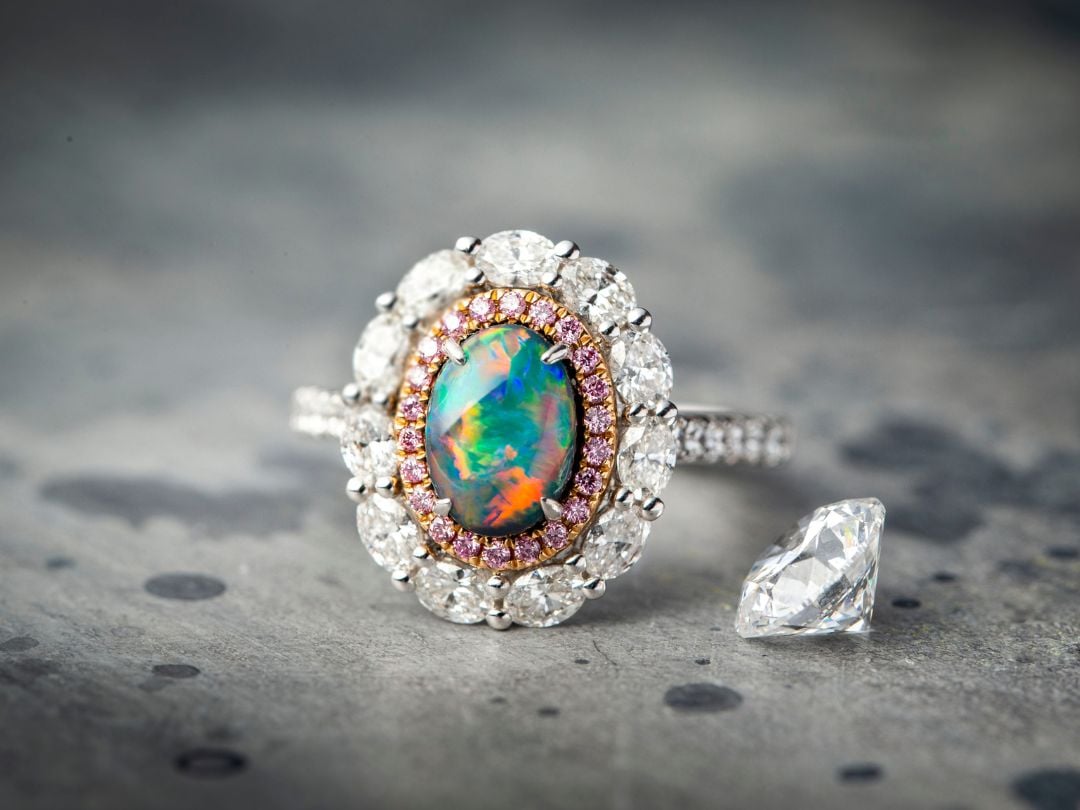 The eternity ring, also known as an infinity ring, is a timeless piece of jewellery that has been around for centuries. It's a beautiful way to mark special occasions and milestones like 10 years of marriage or following the birth of the first baby.
But why do we use certain gemstones and metals in eternity rings, such as pink diamonds, opals, and natural gold nuggets? Here we explore the significance of these precious materials and what they represent in an eternity ring.
Eternity ring history
The origins of the eternity ring can be traced back hundreds of years, where rings were used as a symbol of love, commitment and eternity.
During the Georgian and Victorian eras, the eternity ring gained popularity. It was often gifted to mark relationship milestones, such as anniversaries or the birth of a child, and was often passed down from generation to generation.
In the 20th century, the eternity ring became a popular choice for engagement rings and wedding bands. The addition of diamonds to the ring's design further solidified its status as a symbol of love and commitment, and its popularity continues to this day.
However, it's worth noting that other precious gemstones such as sapphires, rubies, and emeralds are also used in eternity rings, often to match the wearer's birthstone. The popularity of coloured gemstones in eternity rings has increased in recent years, as more couples look for unique and personal ways to express their love and commitment.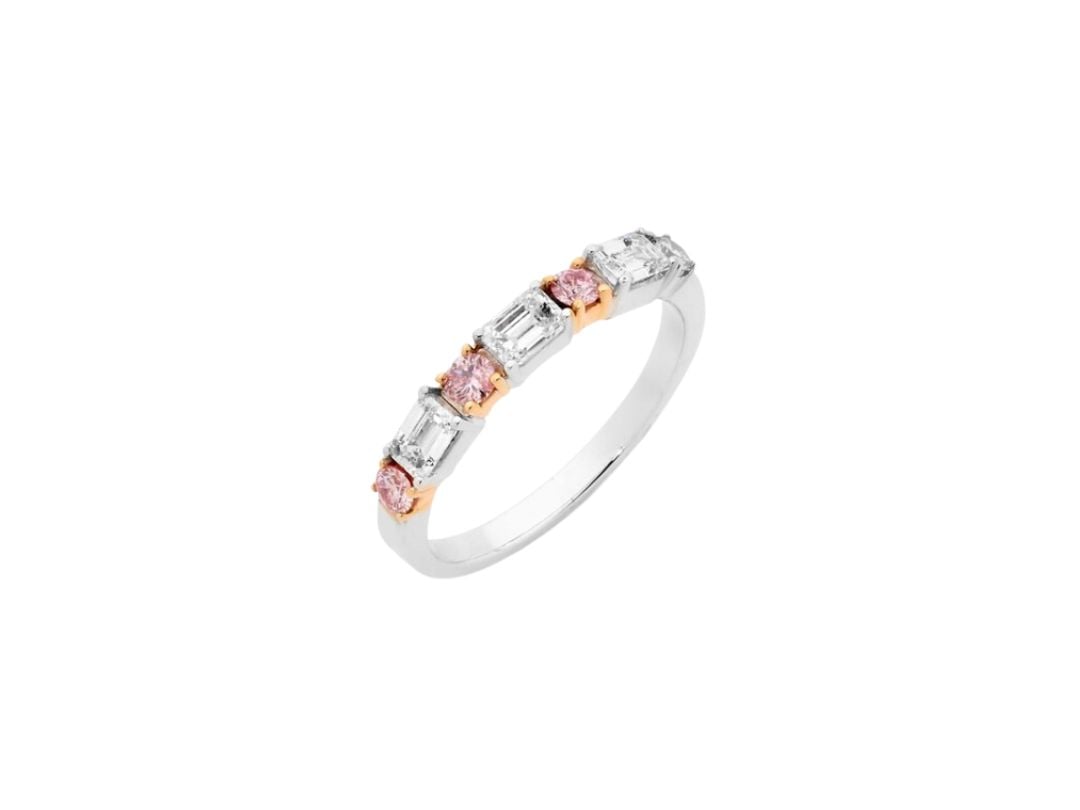 Pink diamonds are a rarity and have become a popular choice for those looking for an alternative to white diamonds. They are also sought after by many investors as the mining supply reduces.
When designed into an eternity ring, a pink diamond signifies eternal love, passion, romance, and tenderness, adding depth and meaning to an already significant piece of jewellery.
Eternal opals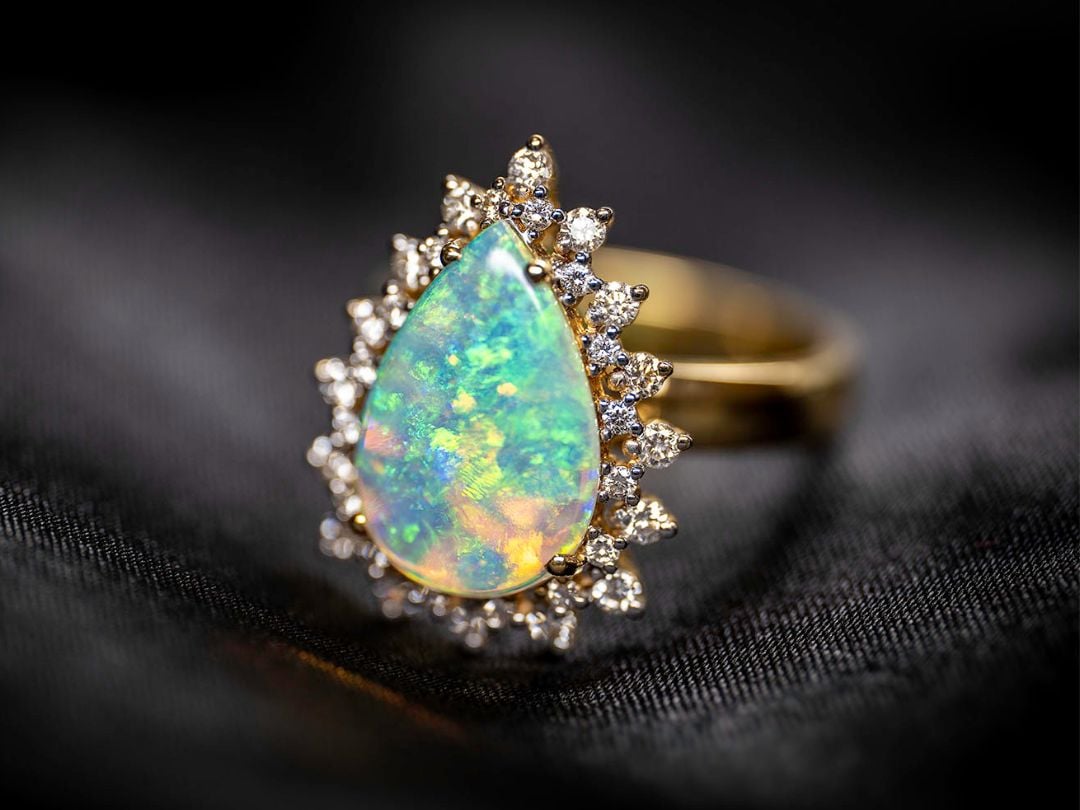 Opals are known for their unique beauty and fiery play of colour. They are also a symbol of hope, creativity, and inspiration. When added to an eternity ring, opals represent positivity, intuition and the unbreakable bond between partners, making them an ideal choice for an anniversary or a promise ring. Opals come in a variety of colours, with the most popular being the rainbow-like 'fire', making them a stunning piece of jewellery.
Timeless eternity rings
An eternity ring is the perfect way to show dedication and love for your partner, and the gemstones and metals used in it makes it even more special.
Ultimately, the choice of gemstone for an eternity ring is a personal one and depends on the individual's taste, budget, and personal preferences. Whether you choose diamonds, sapphires, rubies, emeralds, or another precious gemstone, an eternity ring is a timeless symbol of love.
The Perth Mint jewellery boutique
You can find The Perth Mint's jewellery store inside our landmark heritage-listed building, established by Britain's Royal Mint in 1899 at our iconic East Perth site in Hay Street.
Our elegant jewellery boutique is home to some of the world's most exclusive eternity rings. Many of our high-end, hand-selected jewellery pieces are accompanied by a certificate of authenticity, as well as the peace of mind that comes with choosing to make a purchase from a Government of Western Australia-owned enterprise with a long-standing reputation for quality and integrity.
Our experts will be happy to assist you to try on any of our beautiful eternity or wedding rings. See how they looks against your skin, ensuring your masterpiece reflects your true individuality.
Come and explore today or book an appointment now.