From the vault: Museum solves medal mystery
Mar 21, 2012
The Perth Mint's Historic Coin Collection contains many notable coins, medals and medallions.
We like a mystery here at The Vault and this stunning medal presented a challenge. Incomplete records showed that one 'C Domain' was the designer and that the medal was possibly struck ten years after the end of the First World War.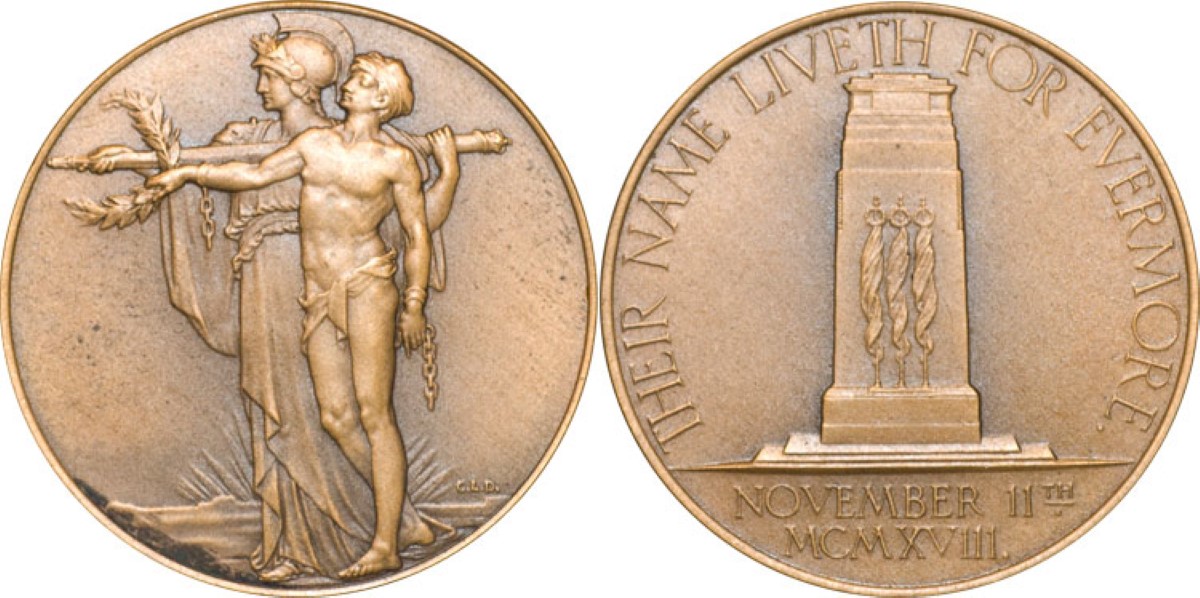 No amount of research could reveal information on the designer. Yet, given the quality of the work, it seemed improbable that there were no records. Further searches on the internet revealed no matching images and no further information.
At a hunch, a troll through the collections of the Victoria and Albert Museum in London revealed a description of what could be a similar medal. Images were sought and a comparison made.
All is revealed
We are delighted to reveal that this beautiful art deco medal was designed by Charles Leighfield Doman (not Domain) for the Royal Mint in London. The medal was struck in various metals, with 547 being struck in silver. In all, it is believed around 8,000 medals were issued.
The medal was commissioned to commemorate the erection of the Cenotaph, in London, as a memorial to the Glorious Dead of the First World War. The obverse represents deliverance, and shows the figure of Britannia supporting a young warrior with a sheathed sword and the broken shackles of war, offering a wreath of laurels in memory of the fallen.
The reverse depicts the Cenotaph, designed by Sir Edwin Lutyens, who was inspired by the notion of the 'empty tomb'. The Cenotaph was unveiled by King George V as part of the funeral procession of the Unknown Soldier on 11 November 1920.
But what of the medal's designer?
Charles Leighfield J. Doman (1884 – 1944) studied at the Nottingham School of Art and moved on to the Royal College of Art. In 1908, he won two scholarships, including the Royal College's travelling scholarship, before exhibiting at the Royal Academy from 1909 to 1944.
Doman specialised in decorative and architectural sculpture. He is especially noted for his figures on the entrance front of the 1925 Lloyds building, Leadenhall Street, London, and for the frieze crowning the old Liberty's shop front.
Mystery solved!