Pure gold Australian cast bars
Gold used to make The Perth Mint's 1 kilo Australian Origin Gold bars is responsibly sourced solely from Australian gold mines.
Buy Australian gold
These 99.99% pure gold 1 kilo cast bars are now available. Each bar is stamped with The Perth Mint's distinctive Australian Origin Gold logo and a serial number and has a certificate featuring weight, purity and the serial number.
What is Australian Origin Gold?
Australian Origin Gold (AOG) is a Perth Mint initiative providing a guarantee around responsible sourcing in the precious metals industry.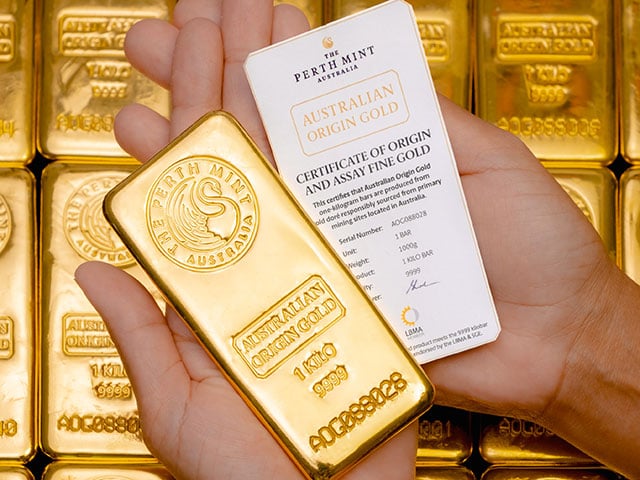 Pride in industry role
The Perth Mint has been a key part of the Australian gold industry for more than 120 years. This 1 kilo Australian Origin Gold cast bar allows investors to own a piece of this rich heritage.