How the Rats of Tobruk got their famous name
Feb 21, 2016
British subject William Joyce was the most notorious broadcaster of Nazi propaganda during World War II.
Nicknamed Lord Haw Haw, he opened his weekly radio program with the words 'Germany calling, Germany calling' in an upper-class English accent.
Joyce issued threats and misinformation while deriding the Allied war effort. One of his most famous taunts occurred during the 1941 Siege of Tobruk when the Allied garrison, including 14,000 Australian troops, held out against Axis forces besieging the Libyan city and its strategically important port.
Joyce scoffed that the men were caught like "rats in a trap". But the troops embraced the term, taking great pride in calling themselves the 'Rats of Tobruk'.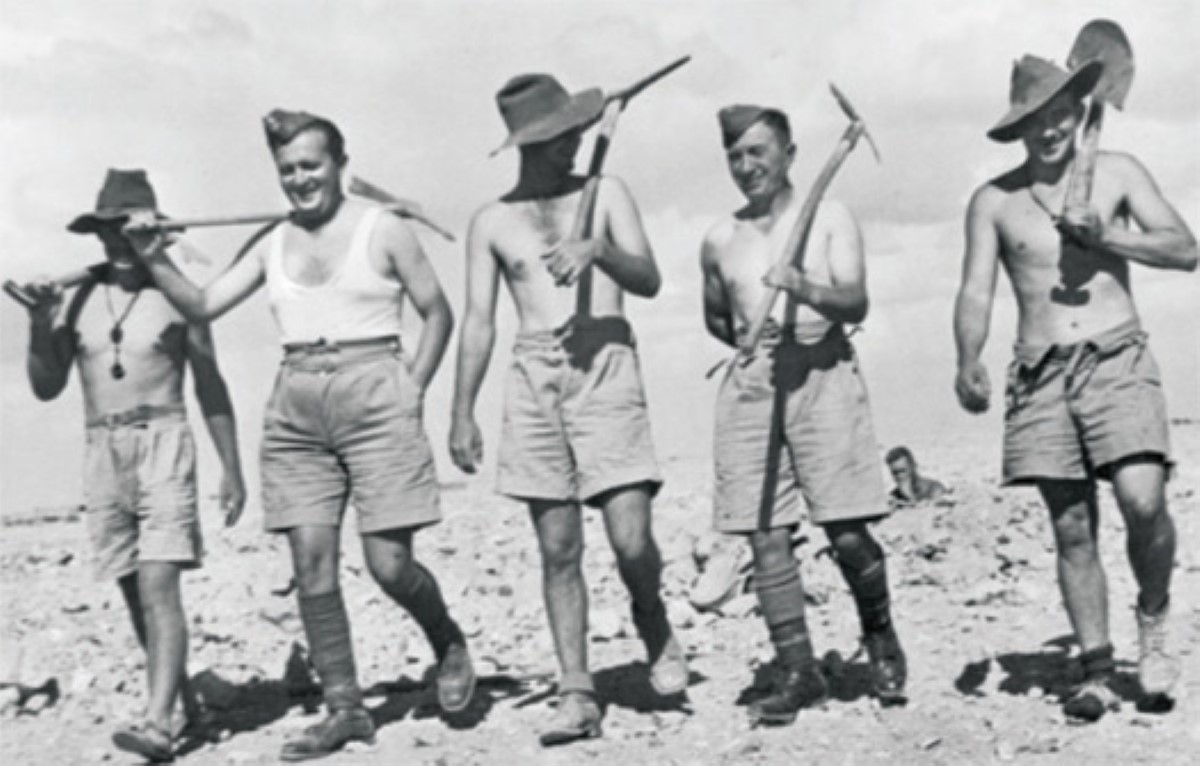 Image courtesy of Australian War Memorial | 041840
Enduring heat, dust and flies while living in desert caves with little food, they withstood tank attacks, artillery barrages and daily bombings for eight months between April and November. Against all the odds, they repulsed each attack until being relieved by the 8th Army.
Admired and respected for refusing to surrender, their tenacity, and their mutual support for each other, the Rats of Tobruk became a source of inspiration during some of the War's darkest days. Their survivors eventually returned home as heroes.
William Joyce made his last broadcast on the night of 30 April 1945. The man who unintentionally coined one of the most memorable epithets in military history was soon captured and returned to Britain, where he was later hanged for treason.
75th Anniversary of WWII The Rats of Tobruk – 2016 Silver Proof Coin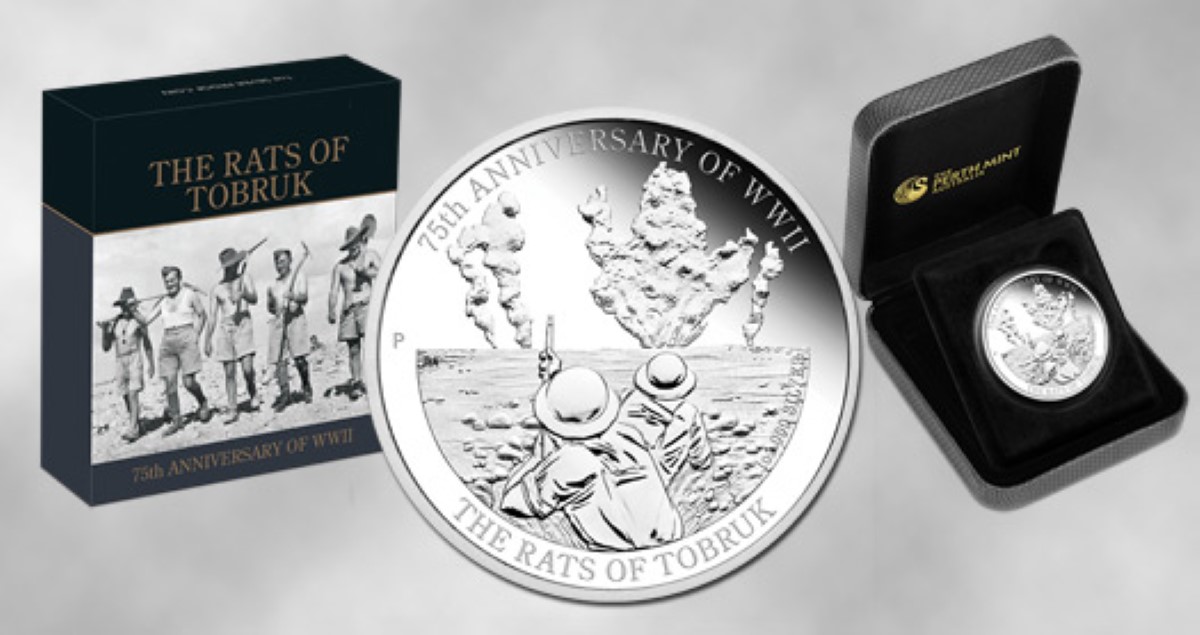 Struck from 1oz of 99.9% pure silver, this 2016 Australian coin marks the Siege of Tobruk with a design portraying two Australian troops in trenches surrounding the city. Housed in presentation packaging, no more than 5,000 of these coins will be released.