Kokoda coin marks Australia's most significant WWII campaign
Oct 4, 2011
The Kokoda Track (Trail) Campaign was part of the Pacific Theatre of World War II and was critical to the defence of Australia.
The battle was a series of fierce engagements fought between Japanese and Allied forces from July 1942 to January 1943. The Allied contingent consisted primarily of Australians who defended what was then the Australian Territory of Papua.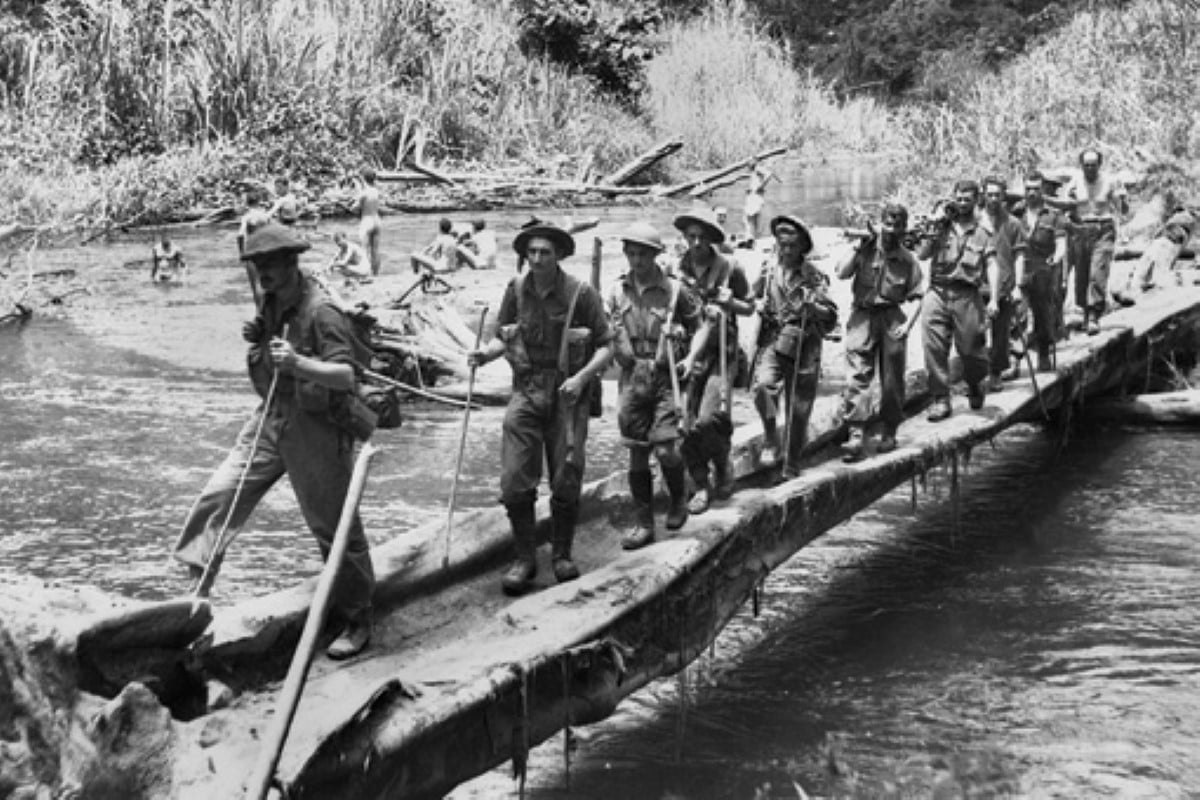 "Kokoda was arguably Australia's most significant campaign of the Second World War. More Australians died in the seven months of fightingin Papua, and the Japanese came closer to Australia than in any other campaign." - Australian War Memorial
Having had their initial effort to capture Port Moresby by a seaborne landing disrupted by the battle of the Coral Sea, the Japanese saw the Kokoda Track as a means by which to advance on it overland.
The Kokoda Track crosses some of the most rugged and isolated terrain in the world. It is a single-file path, passable only on foot, starting outside Port Moresby and running through the Owen Stanley Ranges to Kokoda and the coastal lowlands beyond.
The troops endured nightmare conditions: torrential rain, leeches, malaria, humidity in the day and freezing temperatures at night, horrific hand-to-hand fighting, and a terrain churned to mud with the traffic of war.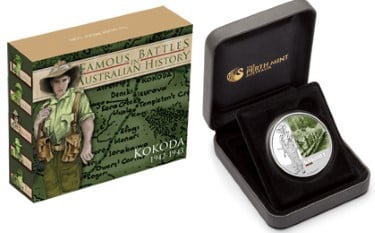 By 16 September, Allied reinforcements had arrived from Port Moresby and during the next six weeks, the Japanese fell back over the mountains. Several significant actions were fought and the Campaign finally ended with the surrender of Japanese survivors on 22 January 1943.
This month we pay tribute to the men who fought on the Kokoda Track with the release of a new Australian legal tender commemorative coin from the Famous Battles in Australian History series. The design incorporates a photograph taken in 1942, officially supplied to The Perth Mint by the Australian War Memorial. It portrays men of 2/25th and 2/33rd Australian Infantry Battalions crossing the Brown River by means of a bridge constructed from a fallen tree on their way forward to Menari.