The Perth Mint launches Lunar Year of the Dragon collection
Nov 6, 2023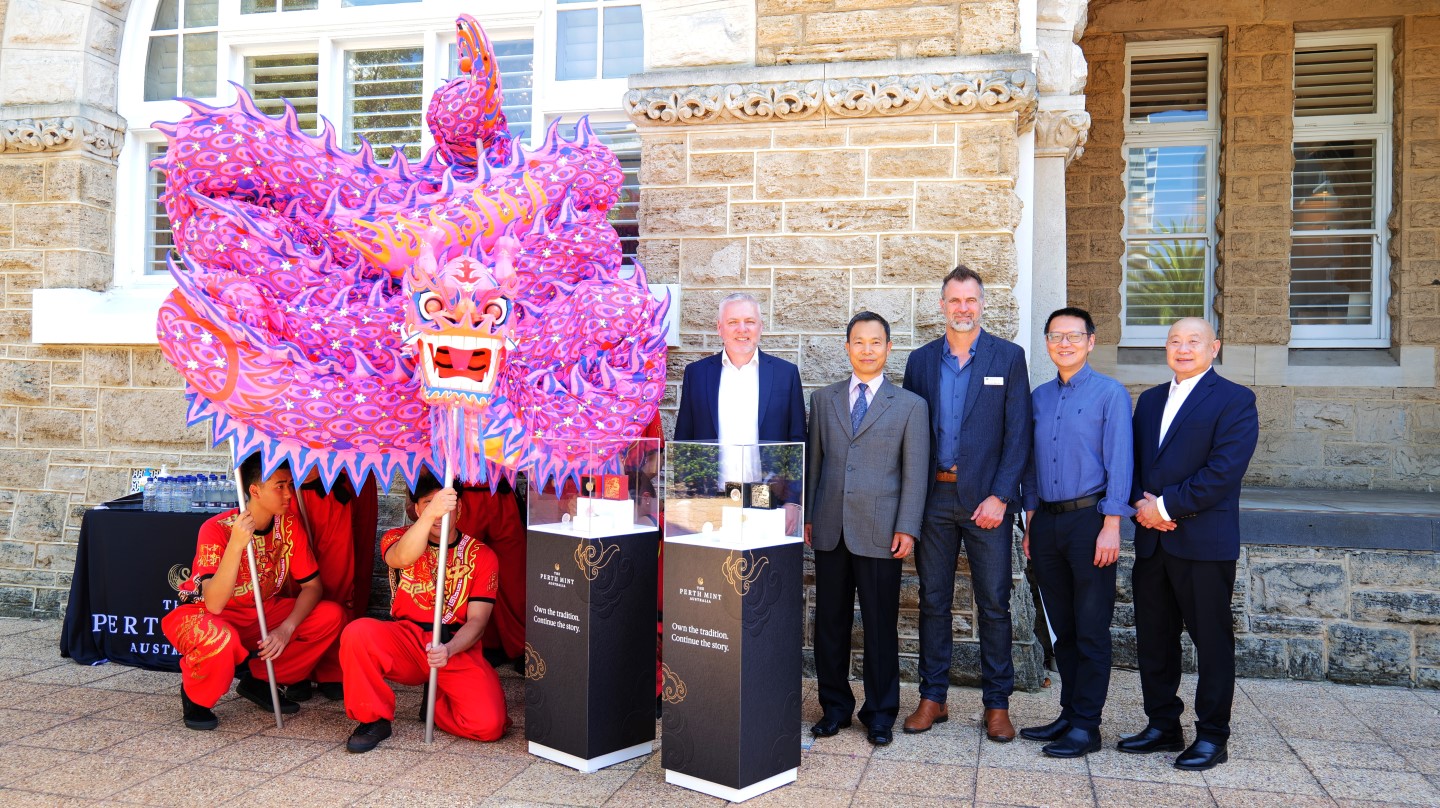 The Perth Mint has continued its long-running and successful Australian Lunar coin series with the launch of the highly anticipated Year of the Dragon collection.
The 2024-dated coins are available in gold, silver and platinum in a variety of sizes and denominations.
The first coins in the series are available today with further releases over the period leading up to Lunar New Year in February 2024.
First issued in 1996 and now in a third series, The Perth Mint's Australian Lunar coins celebrate the 12 animal signs of the ancient lunar zodiac, each said to affect the character, prospects and compatibility of those born under its influence. Those born in the Year of the Dragon are said to be bestowed with bravery, persistence and intelligence and are regarded as ambitious, charismatic and successful.
The Perth Mint's General Manager Minted Products, Neil Vance, said the Mint had experienced unprecedented demand for its last Year of the Dragon coins in 2012 and international interest in the 2024 release was high.
"Over the years, the Australian Lunar Series has attracted a global audience of collectors and investors," he said. "Portraying the most auspicious animal in the lunar zodiac, the dragon coins will be highly sought after.
"The coins are struck with expert attention to detail and quality in our minting facility in Perth. Each coin is a rare and beautiful piece that does enormous credit to this year's designer, Ing Ing Jong."
Ms Jong is an experienced coin artist whose work has given her deep insights into Asian mythological themes.
"Being asked to design our Lunar Dragon coins was a great honour, and also daunting because of the powerful mythical beast's profound significance," she said.
"To honour Chinese culture and heritage, it was important to respect the way dragons have been represented for thousands of years. But I also wanted to create fresh, new interpretations."
The Year of the Dragon Lunar series includes a range for the Chinese market distributed exclusively by Baoquan Coin Investment Co.
In 2024 The Perth Mint celebrates its 125th anniversary and to mark this milestone all 2024-dated coins will bear a special 'P125' mintmark on the reverse side. The Lunar Dragon coins will be the first issued to carry this mintmark.
The 2024 Lunar coins will be available in strictly limited mintages. See The Perth Mint's website for more information on the Lunar dragon range.
Samia O'Keefe