Jason Waters commences as CEO of Gold Corporation
Apr 26, 2022
Gold Corporation, trading as The Perth Mint, is pleased to announce that today Jason Waters commenced his role as CEO, as announced on 10 January 2022.
Mr Waters is the fourth CEO since the organisation was established by the Gold Corporation Act in 1987 and only the 15th leader since The Perth Mint opened in 1899.
Mr Waters, a Western Australian by birth and engineer by profession, is an engaging leader with extensive experience at the helm of Government Trading Enterprises, having served as CEO of Synergy and Verve Energy.
"I am excited to start in this new role and getting my feet under the desk of this 123-year-old global leader in the precious metals sector," Mr Waters said.
"I look forward to spending the coming weeks meeting not just The Perth Mint team but as many of our stakeholders as possible, including the gold miners whose precious metal we refine.
"Gold Corporation is coming off successive years of record profits so is clearly a business that is performing well."
"It is a complex and interesting business with exciting opportunities for further growth and improvement.
"I want to thank The Perth Mint's Acting CEO Jane King for her leadership over the past four months. Jane will resume her role as Deputy CEO and I look forward to working closely with her and the other members of the executive team."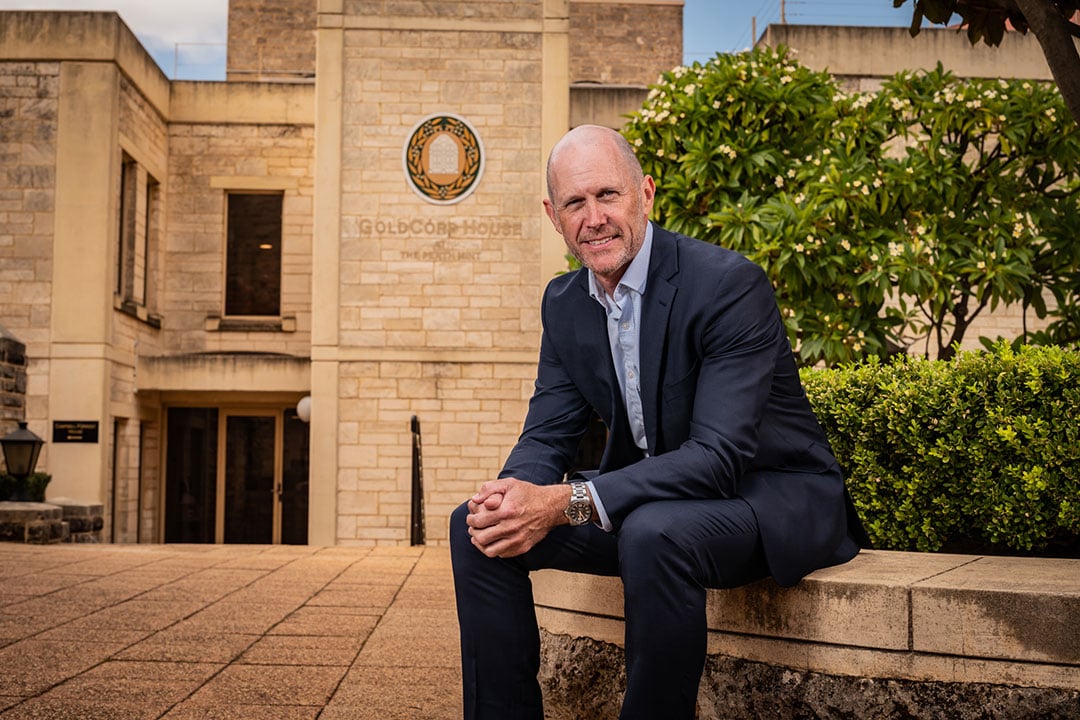 New Gold Corporation CEO Jason Waters at The Perth Mint.
Jason Waters CV
April 2022 – CEO, Gold Corporation
2014 – April 2022 CEO, Synergy
2012 – 2013 CEO, Verve Energy
Graduate of Curtin University of Technology (Bachelor of Mechanical Engineering; Graduate Diploma of Business) and Harvard Business School (Executive Education – Program for Leadership Development)
Rachael Cochrane
About The Perth Mint
One of the world's leading precious metals enterprises, The Perth Mint:
Processes almost 10 per cent of annual global gold production and the vast bulk of gold mined in Australia, with Australia being the world's second largest producer of gold after China.
Operates one of the largest and most efficient precious metals refineries in the world, with capacity to process 800 tonnes of gold and 1000 tonnes of silver per annum.
Provides the world's only government guaranteed precious metals storage program and range of investment solutions.
Safeguards wealth worth almost $6 billion for clients, ranging from central banks and sovereign wealth funds to individuals, in its central bank grade vaults.
Manufactures and delivers a wide range of precious metal bars and coins worth in excess of $26.35 billion to more than 130 countries annually.