Golden graduates – Unlocking the potential of new graduates at The Perth Mint
Apr 18, 2023
You're fresh out of university and on the hunt for a job that at least resembles what you've studied. Couple this with the fight to secure a role often given to those with more experience and it can seem like an impossible task to find the dream job.
What's great to keep in mind is that as a graduate, the market is beginning to shift. More and more, employers are realising the potential of younger employees.
So, what are the benefits graduates can bring to a role? Graduates come to the table with fresh perspectives and enthusiasm; they possess new skills, bring growth to the organisation; they have untapped potential and lots of energy – all qualities that are important in any successful business.
Here at The Perth Mint we understand the importance of hiring graduates. We asked a couple of our most recent golden graduates what it's like to work here.
Introducing some of our newest team members:
Advisor People and Culture Sophie Madai
Graduate Mechatronics Engineer Benjamin Maier
Process Engineer Ellisha Reynolds
Q1: What made you apply for your role at the Mint?
Sophie: "It was a specialised graduate role in employee relations which is the area I wanted to focus on. In addition to this, the mentorship, development and the versatile HR experience that the role was advertised has further encouraged me to apply. Gaining experience is a priority when you are a grad so the more mentorship and experiences a role can offer, the better."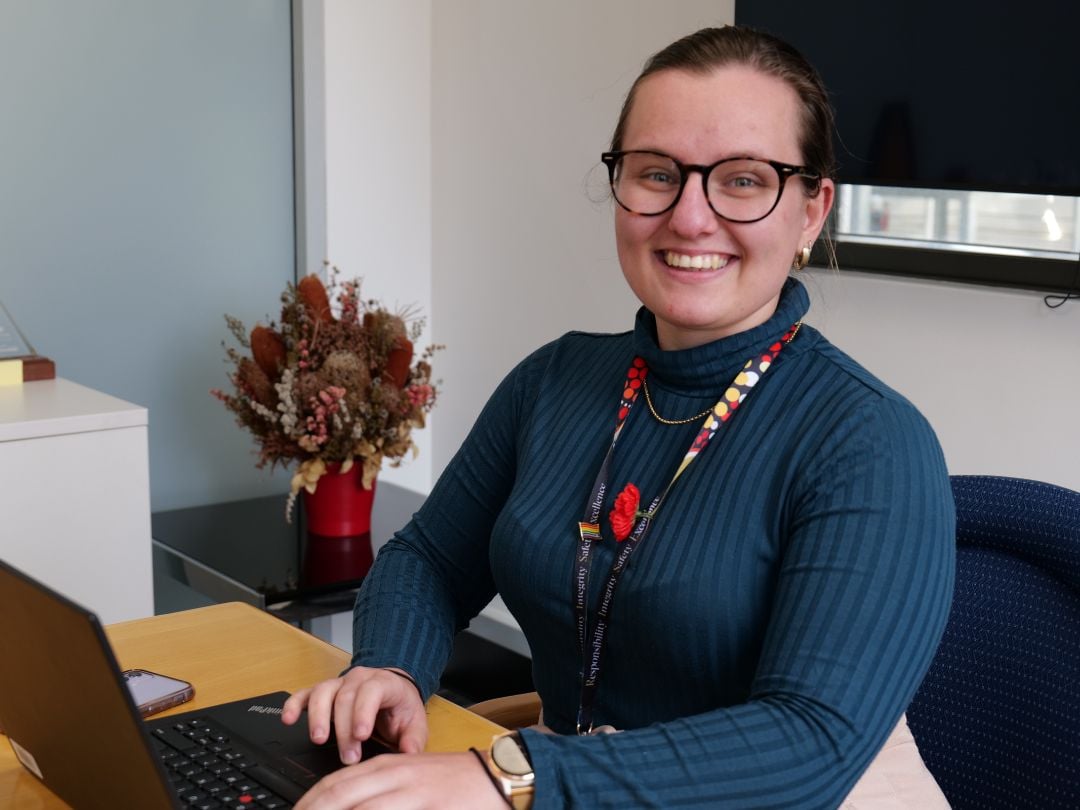 Pictured: Advisor People and Culture Sophie Madai
Benjamin: "I was excited by the opportunity to work in a business as well known as The Perth Mint because it would provide a solid grounding to build my career on where there is room for progression and development. In the future if I choose to move into another business, the experience at the Mint would be well received and aid in my success as an engineer."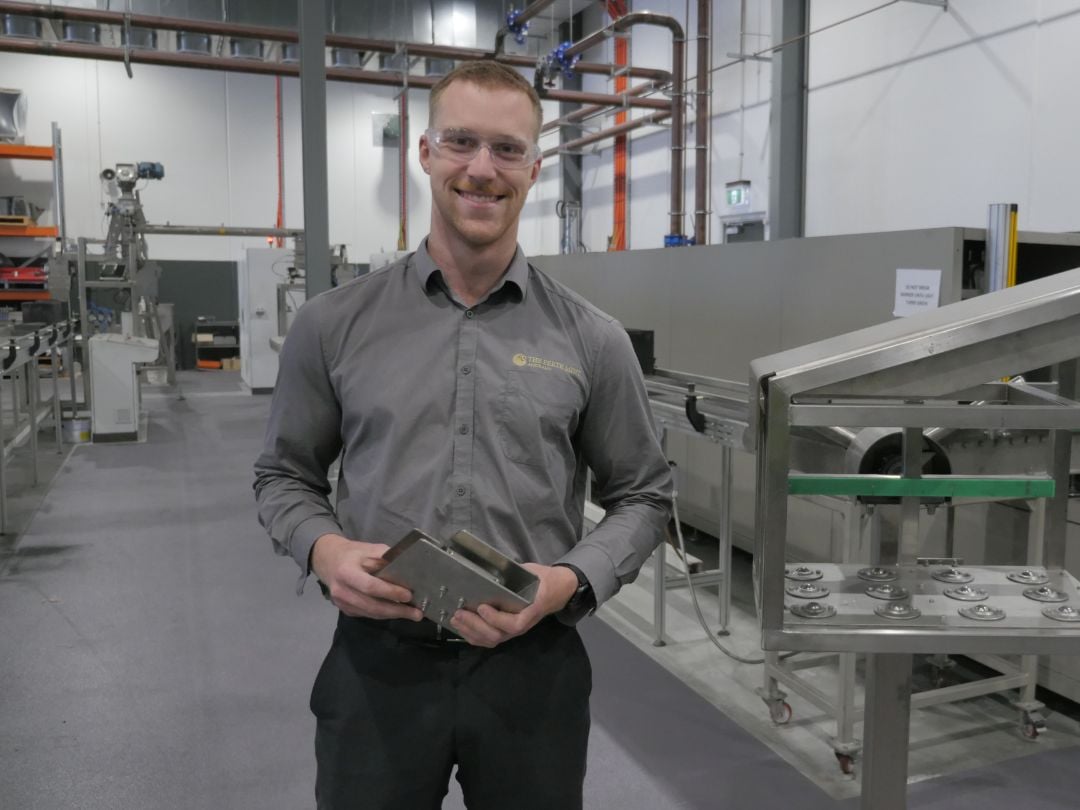 Pictured: Graduate Mechatronics Engineer Benjamin Maier
Ellisha: "During my studies I fell in love with metallurgical processes; I loved the equipment and the fast-paced environment. I had previously worked in a processing plant on a gold mining operation. I had poured the doré and packaged it for shipment to The Perth Mint. When I saw that a job was available to work in the gold refining process at the Mint, it was like a dream come true.
I had wanted a graduate placement in a challenging environment where I could learn from strong mentors and pick up as much technical information about the process as quickly as possible. When I interviewed, I found out that my first eight to 12 months in the role would be operating in each area across site to get an in-depth understanding of the processes. It was perfect for me, I loved learning in a hands-on way, and I was very privileged that every crew was so kind and inviting and willing to teach me the processes in every area."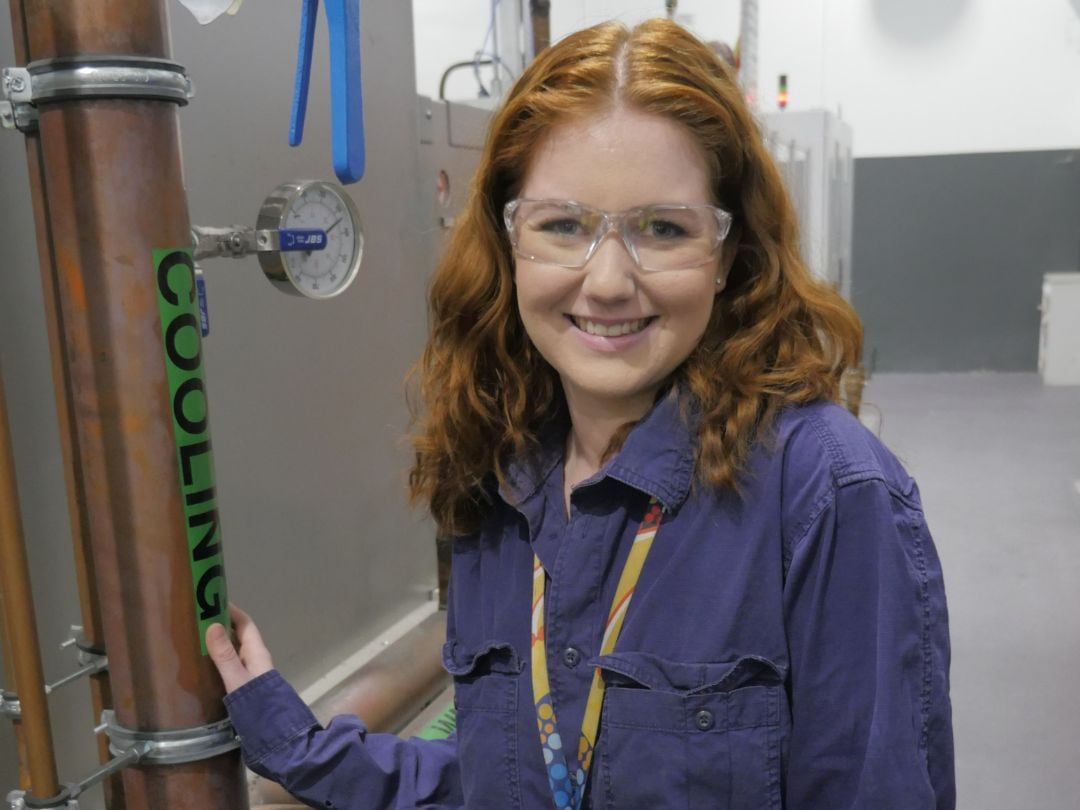 Pictured: Process Engineer Ellisha Reynolds
Q2: Was the role what you expected and has it changed your feelings or thoughts on your future career?
Sophie: "The role was what I expected it to be. However, I was offered a promotion during my contract and chose to accept it, becoming a HR Advisor. This promotion changed my decision from specialising in employee relations to focusing on generalist HR roles instead. The mentorship from my manager, flexible working conditions, positive working culture and the development courses they offered to send me on were the factors that motivated my decision to accept and slightly change my thoughts and direction of my future career. The experience and knowledge share that I get to be exposed to in my advisor role is incredibly valuable for my career growth as a grad."
Benjamin: "I entered this role expecting to provide technical support in the maintenance of existing equipment and making modifications to improve already established systems. While this does make up part of my work, I have also been involved in the commissioning of new systems which I have designed and implemented. This has been an exciting part of my work as I did not expect to undertake design work in a company as established as The Perth Mint. Having the experience of full system design has helped me in realising the variety of work and roles available as an engineer. It also gives me comfort in knowing that if I am not enjoying one aspect of engineering there are many other avenues to explore which could contain something I am more interested in."
Ellisha: "I found it difficult to understand what a specific engineering job would be like when I was studying because the opportunities and roles are very broad. My experiences have only solidified my desire to continue pursuing a career in an engineering space. I am able to work on incredibly interesting and exciting projects. The flexibility of the job allows me to work on many different stages of the project management cycle from the design, development and optimisation to the end management and hand over to production.
I have had managers in my role take the time to show me that I am valued as an engineer and put effort into giving me rewarding work to complete. I have learned for my future career that there is value in being patient and from having confidence in myself. I am excited to see where this role takes me. "
Q3: What would you like to achieve in your career with the Mint?
Sophie: "I would like to become a HR business partner one day. While this was a goal of mine before working at The Perth Mint, I am certain that it is possible that I will get there given the continuous support, mentorship and development invested in me. It's easy to set a goal, but you need to have the right people, knowledge and exposure to experiences to get there, which the Perth Mint certainly has!"
Benjamin: "The Perth Mint has provided a huge range of options in career development, even allowing me to choose the direction which I'd like to move in with my career and supporting me with the required training and guidance to achieve my goals. I would like to eventually gain enough experience and knowledge to fully manage my own projects, providing changes to the Mint to improve the working conditions for our operators and increasing the efficiency of our processes."
Ellisha: "I hope to build up my technical proficiency and get some really valuable hands-on experience in such a unique refining environment. I am very passionate about sustainability, so I hope to play a role in improving the technology at the refinery in this area. I would overall like to make a difference and have my presence felt in the company."
Q4: What advice would you give future graduates when applying for roles?
Sophie: "Try to have a vague idea of what direction you want your career to go but keep your options open. Not everyone knows straightaway what they wish to do or which area they wish to specialise in within their field and that's totally okay. But don't let that uncertainty prevent you from applying for positions that may be outside of the role you vaguely envisioned.
While I always thought I wanted to specialise in employee relations, accepting the generalist HR advisor role opened up new development opportunities for me while also providing me with an immense amount of experience in a short amount of time."
Benjamin: "It has been very beneficial working in a company where career development is available and encouraged and where the direction you'd like for your career is taken into account and supported. I would advise future graduates to find a business with a capacity to support their career development plans and the flexibility to allow their desired career paths to be worked into the needs of the company."
Ellisha: "Keep an open mind to new experiences and say yes to as many opportunities as you can.
Set goals in short time increments. The learning curve is so huge, it is very hard to predict what your work will look like years ahead of you, and every minor goal that you reach is worth celebrating.
Your experience is helpful in a workplace environment so you shouldn't be scared to be curious and ask questions."
Q5: Is there anything else you think new graduates should know?
Sophie: "I was sent on three development courses and conferences in less than a year with the Mint. I think it's worthwhile mentioning how our company invests in its employee's professional development.
There is an upcoming graduate program which will be rolled out in August/September 2023, so keep a look out for that! This is my passion project so it's still being developed. Watch this space!"
If you'd like to know more about careers available with The Perth Mint, visit: https://www.perthmint.com/about/careers/