Justin Martin transforms the walls at The Perth Mint
Jan 13, 2023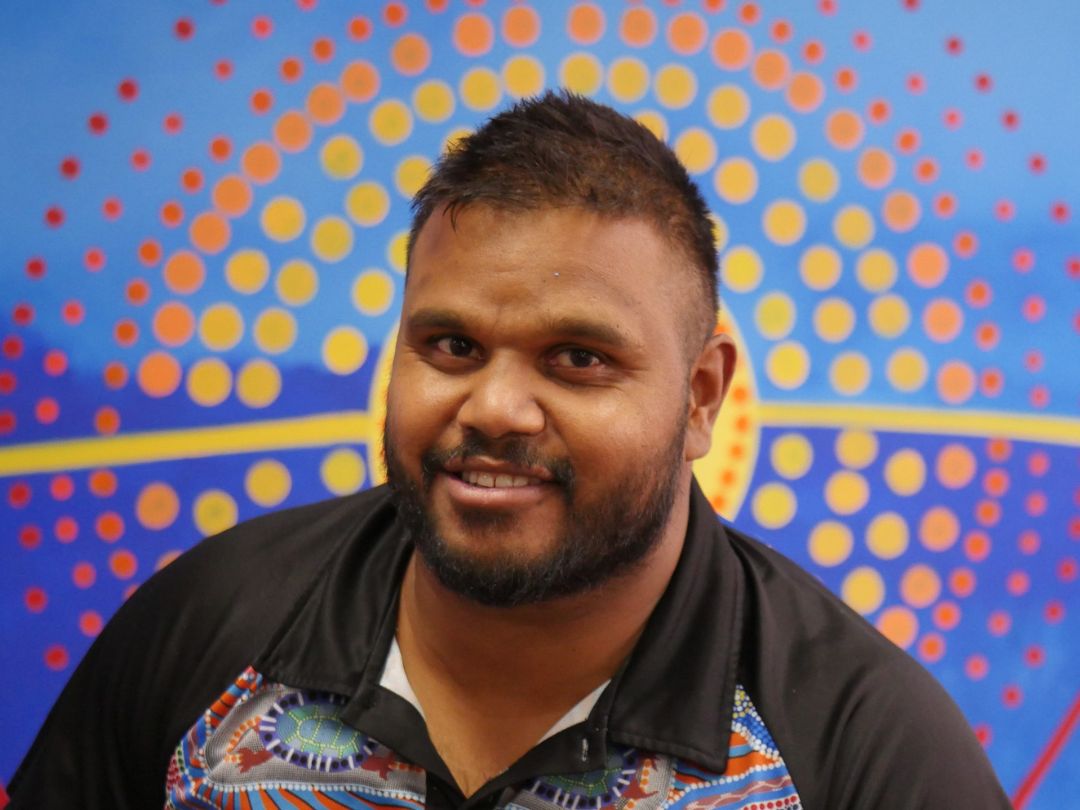 Our CEO's office at The Perth Mint got a fresh lick of paint last week, with Justin Martin (Djurandi Dreaming) turning the bare walls into a vibrant mural.
Justin is no stranger to the Mint, taking employees through detailed rock painting sessions last year to celebrate NAIDOC week. He's also the man behind the collaborative murals inside the shop, coining division and refinery.
Time and again, Justin has proved his ability to turn a blank canvas into a vivid work of art - and what better canvas than the walls of our CEO Jason Waters' office!
Drawing on techniques of traditional Aboriginal art, as well as contemporary approaches, Justin's mural evokes "the movement of gold and how it is connected through country".
"The blue background is our water courses that shape the gold – without water there is no gold. The red line work is the roughed landscape of movement and flow. The dots are large formations that holds the precious minerals that are connected through golden veins making its way to The Perth Mint."
As the week of mural painting drew to a close, Justin invited some Perth Mint volunteers to join in to add the finishing touches. Apparently making an evenly painted dot in just the right place is much harder than it looks, according to the volunteers.
Fortunately, there were much more skilled helpers on hand, including Perth Mint Coin Designer Lucas Bowers, who made a huge contribution towards the end.
A huge thanks to Justin for brightening up our CEO's office and giving us a reminder of our connection to history, people and country.