How to buy bullion
Buying bullion is easy, you just need to register an account and then you can place an order either online or by phone. If in Perth, Western Australia, you can buy bullion over the counter in our shop.
Ways to buy and sell bullion

Buy and sell in-person
Come into the bullion trading room at The Perth Mint Shop.
Buy online
Order bullion bars online for delivery or click and collect in East Perth, Western Australia.

Buy and sell via storage program
Store your metal and trade bullion via The Perth Mint Depository or PMGOLD.
When buying bullion from The Perth Mint, you are transacting with an internationally respected precious metals specialist, recognised for offering gold, silver and platinum bullion manufactured to the highest standards.
It's easy to open an online account
To buy bullion online from The Perth Mint you will need to either register a new account or upgrade an existing account. To complete registration, have your credit card details and identification documents ready. Requirements vary depending on the account type and country, but we will guide you through the process.
1. Account holder details
Provide details including individual or company name, address, date of birth, director's details and contact details.
2. Credit card details
Complete the Contract Completion Guarantee, which includes providing us with your credit card details.
3. ID verification
For orders of AUD 2,000 or more you will need to provide details of key identification documents such as driver's licence or passport (document requirements vary from country to country and account type).
4. Terms and Conditions
Read and agree to our Terms and Conditions.
5. Buy bullion
We notify you when your account is ready for buying bullion.
Secure storage for your bullion
The Perth Mint Depository offers a number of options to let you buy and store precious metals in our secure vaults.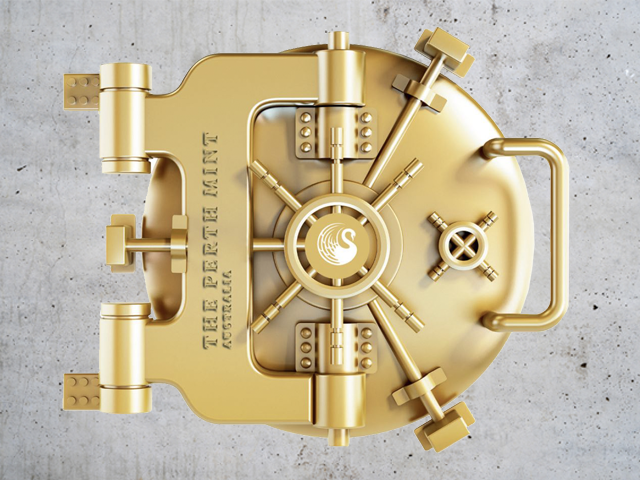 Need more information?
If you need more information about how to buy bullion from The Perth Mint, you can check out our frequently asked questions or contact us on the details below.
Customer Operations
For new account set up, changes to existing accounts and verification.
Available 9am-5pm weekdays AWST
Online orders and enquiries