A short history of Australian coinage
Oct 15, 2020
Coins were a low priority when Britain established its penal colony of New South Wales in 1788.
In the self-sufficient settlement envisioned by the colonial authorities, convicts would work for free and both they and their gaolers would receive supplies of food and other necessities from the Commissariat (government) store.
It was hardly surprising, then, that people turned to barter to acquire additional goods and services – with rum (any hard liquor) becoming a prime medium of exchange.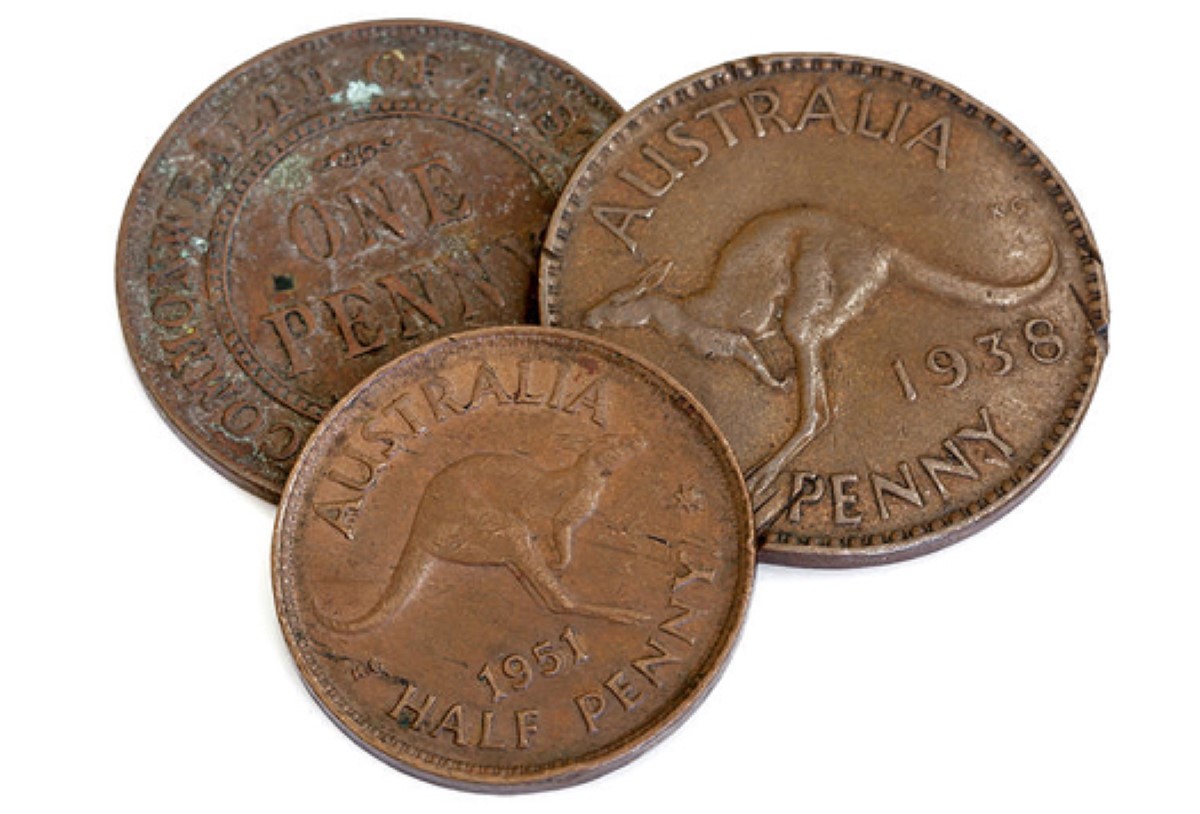 What coins did exist in Sydney Town arrived in the pockets of military officers, visiting traders and early free settlers. The nascent monetary system comprised a motley collection of British specie together with a mix of Dutch ducats and guilders, Portuguese johannas, Spanish reals, as well as British East India Company rupees, mohurs and star pagodas.
In the early years the relative values of these coins were disputed by the growing population and in an effort to solve the issue, Governor Gidley King issued a Currency Proclamation of 1800 to fix their value in pounds, shillings and pence. The Proclamation also attempted to stem the outflow of coins with those leaving Australian shores. By inflating their value within the colony, Governor King believed merchants and others would rather spend them than take them away.
1800: Cartwheel penny

Introduced as a solution to the need for small change, the cartwheel penny was the first coin officially exported to New South Wales and therefore the colony's first official coin. Known as a 'cartwheel' because of its large size, the copper coin was struck at Matthew Boulton's ground-breaking steam-powered Soho Mint in Birmingham in 1797. Like other coins listed in Governor King's Currency Proclamation, it circulated at a value beyond its face value – a ploy aimed at retaining as many of the much needed coins within the colony.
1813: Holey dollar and dump

As the population of New South Wales continued to expand, coinage remained in desperately short supply. Governor Macquarie sought a solution with the import of 40,000 Spanish dollars. Convict forger William Henshall was given the task of removing a central plug and counter stamping the resulting issues. The colony's first distinct coins were valued at five shillings for the 'holey dollar' and 15 pence for the 'dump'.
1852: Adelaide pound

Australia's first gold 'coin' was issued to meet the urgent need for currency in South Australia. But it had a problem. Made by the short-lived Adelaide Assay Office from gold discovered on the Victorian gold fields, it was issued without approval from Britain – and was thus technically illegal. Nevertheless, it was the first 'coin' produced in Australia from Australian ore with an entirely Australian design.
1854: Kangaroo office token
Established in Melbourne during the Victorian gold rush, the Kangaroo Office was the brainchild of London engraver William Taylor who hoped to buy gold cheaply on the diggings and then issue it at full value in the form of 1/4oz, 1/2oz, 1oz and 2oz gold 'tokens' for use in daily business. The project was costly failure but nevertheless anticipated the use of native fauna on Australian coinage.
1855: Australian sovereign
The discovery of gold and its circulation in raw form as 'money' led to the opening of the Sydney Mint, a branch of Britain's Royal Mint, to manufacture sovereign coins with a distinctive design incorporating the word 'Australia'. Its success foreshadowed the opening of additional mints in Melbourne and Perth and the manufacture in Australia of Imperial sovereigns featuring an 'S', 'M' or 'P' mintmark.
1910: First Commonwealth coinage

The Commonwealth of Australia was proclaimed on 1 January 1901 and under the new Constitution the control of currency was vested in the Commonwealth. British coins continued in circulation until the Government took steps to introduce distinctive Australian coins under the 1909 Coinage Act. The first Australian florin, shilling, sixpence and threepence were issued in 1910. A year later, the Commonwealth issued its first penny and halfpenny.
1919: Kookaburra patterns
In 1919, the Commonwealth Government considered replacing bulky copper coins with smaller and lighter issues. Between 1919 and 1921, a memorable series of square-shaped penny and half-penny prototypes were struck, each featuring a kookaburra design. But they were never officially circulated because of technical problems and resistance from, among others, vending machine operators!
1930: Australian penny

No pennies were officially ordered by the Commonwealth Government for issue in 1930. Nevertheless, a small number struck at the Melbourne Mint were released into circulation. The 1930 penny was destined to become the best known rare Australian coin and the proof examples, of which there are just six in existence, represent the holy grail of Australian numismatics.
1966: Decimal currency
The Royal Australian Mint had been established in the national capital, Canberra in preparation for decimalisation. 'Changeover Day', which occurred on 14th February 1966, marked the replacement of Australia's British-style currency system of pounds, shillings and pence with decimal currency denominated in dollars. Initially there were six coins with designs by Geelong-born Stuart Devlin and four banknotes.
1966: Round 50 cent coin
The round version of Australia's new 50 cent coin was short lived. Composed of 80% silver and 20% copper, its intrinsic value soon outstripped its face value due to the rising cost of silver. Only ever issued in 1966, it was replaced by a cupro-nickel dodecagonal (12-sided) coin in 1969. Even though vast numbers exist, hoarding the round coin remains a national obsession because of its intrinsic bullion value.
1984: One and two dollar coins (1988)

High usage of the one and two dollar notes mean that they both suffered short circulatory lives. To solve the problem, one dollar coins featuring a mob of five kangaroos by Stuart Devlin were introduced in 1984, and two dollar coins followed four years later. Portraying an archetype of an Aboriginal elder under the Southern Cross, the two dollar coin was designed by Horst Hahne.
1986: Australian nugget

In 1986 the Commonwealth Government appointed The Perth Mint to design, make and market Australia's official precious metal bullion coin program. Issued as Australian legal tender and sold to investors worldwide, the Australian Nugget and many subsequent issues established the Mint's modern day reputation as a manufacturer of high-quality precious metal coins for investors and collectors.
2000: Silver kilo Sydney Olympic masterpiece
Sydney 2000 presented an opportunity to produce the most significant commemorative coin program in the history of Australia and the Olympic Games. The Royal Australian Mint, The Perth Mint and the world's foremost coin designer, Stuart Devlin, delivered with an unrivalled 53 gold, silver and bronze coin collection of outstanding quality. Its innovative gold and silver releases such as the Kilo Masterpiece set new standards in Australian numismatic production.
2012: One tonne gold coin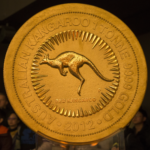 The record for the largest coin ever made was claimed by The Perth Mint. Created from a mesmerizing one tonne of 99.99% pure gold, the record-breaking Australian Kangaroo legal tender coin is almost 80cm in diameter and more than 12cm thick. A proud symbol of Australia's leading international role in the production, refining and coining of fine gold, it is on public display at the Mint's exhibition of unique gold objects.
[Images include some replicas for illustrative purposes. Credit: 1852 Adelaide Pound & 1930 Australian Penny courtesy of Sterling and Currency].