From the vault: National Rifle Association of WA competition medal
Jul 1, 2015
Target shooting is one of the oldest organised sports in Australia with records showing that musketry was practiced from the very earliest days of colonization.
When Britain entered the Crimean War in 1854, settlers grew apprehensive that regular troops would be withdrawn. Later that year, some of the colonies authorized local volunteer corps, while informal rifle clubs were also initiated around this time.
In 1860 the first official rifle associations were formed in New South Wales and Victoria, quickly followed by South Australia and Queensland.
In the West, club shooting activities had been conducted from the 1850s, notably in the Goldfields and south-western timber region where target competitions became an important means of socializing for itinerant workers.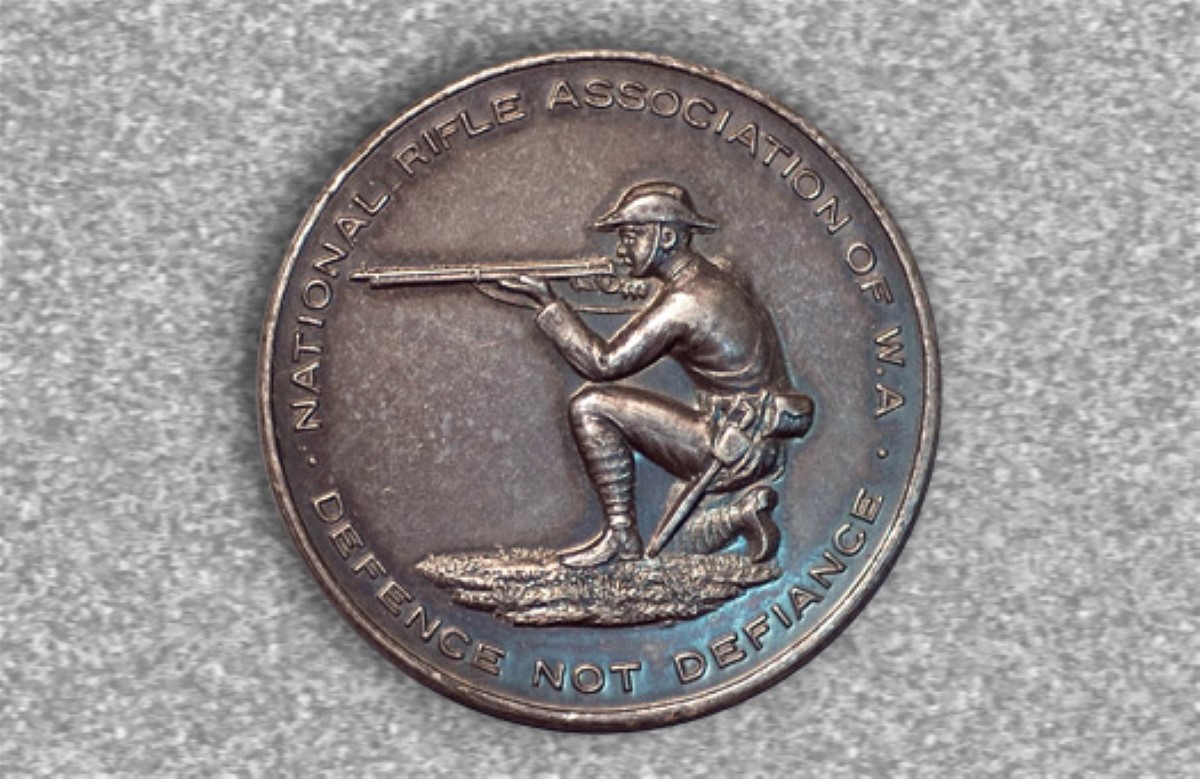 From The Perth Mint archive: example of the National Rifle Association of Western Australia competition medal, circa 1935.
Amid general concern about the readiness of Western Australia to defend itself, Premier John Forrest convinced the Department of Defence of the need to establish a basic defence strategy involving civilian rifle clubs working with the volunteers.
The National Rifle Association of Western Australia was eventually formed in 1901, holding its inaugural meeting on the 12th July that year.
The West Australian reported in September 1903 that the new Association's second prize meeting would take place on the Karrakatta range later that year. " 'A' Series matches were open to (a) Members of the Defence Forces of the British Empire; (b) members of the N.R.A. of Western Australia; (c) members of the Commonwealth Police Force", it said.

The Association was renamed in 1965 to its current title of the West Australian Rifle Association.
Australian marksmen have forged on outstanding reputation in international competition since Donald MacKintosh's success in the game shooting event at the 1900 Paris Olympic Games. Among a crop of modern day stars, dual Olympic champion Michael Diamond is one of the best known.