What is Australia's rarest collectable gold coin?
Jul 22, 2015
For such a young nation, Australia is responsible for some seriously sought-after coins.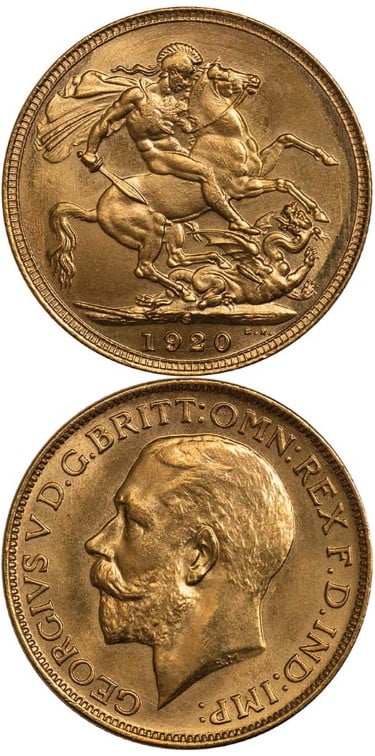 The 1813 holey dollar and dump and the 1930 penny are two of our most desirable rarities.
With an equally illustrious status in Australian numismatics, the 1920 Sydney sovereign is another legendary collectable.
Portraying Pistrucci's famous St George design with a 'S' mintmark in the exergue (above the year-date), only three examples of the 1920 Sydney sovereign are known to exist in private hands. It's Australia's rarest collectable gold coin and, unsurprisingly, commands a price tag to suit!
£650,000 was needed to secure one of these elusive treasures when it came to auction in London in 2012. A new world-record price for any Australian or Commonwealth coin, the A$1million sum procured it on behalf of a determined Australian collector.
It's a pure pleasure to gaze upon the 1920 Sydney sovereign in these exquisite images courtesy of rare coin dealer Jaggard's. In providing one of just three possible opportunities to achieve a complete series of sovereigns made at Australia's mints between 1855 and 1931, its significance cannot possibly be overstated.
Credit: Images courtesy of © Jaggard's.