Historic WA loco set to steam again
May 22, 2013
Knowing people's passion for trains, especially steam trains, we were especially keen to uncover the story behind the locomotive portrayed on this medallion in The Perth Mint's historic collection.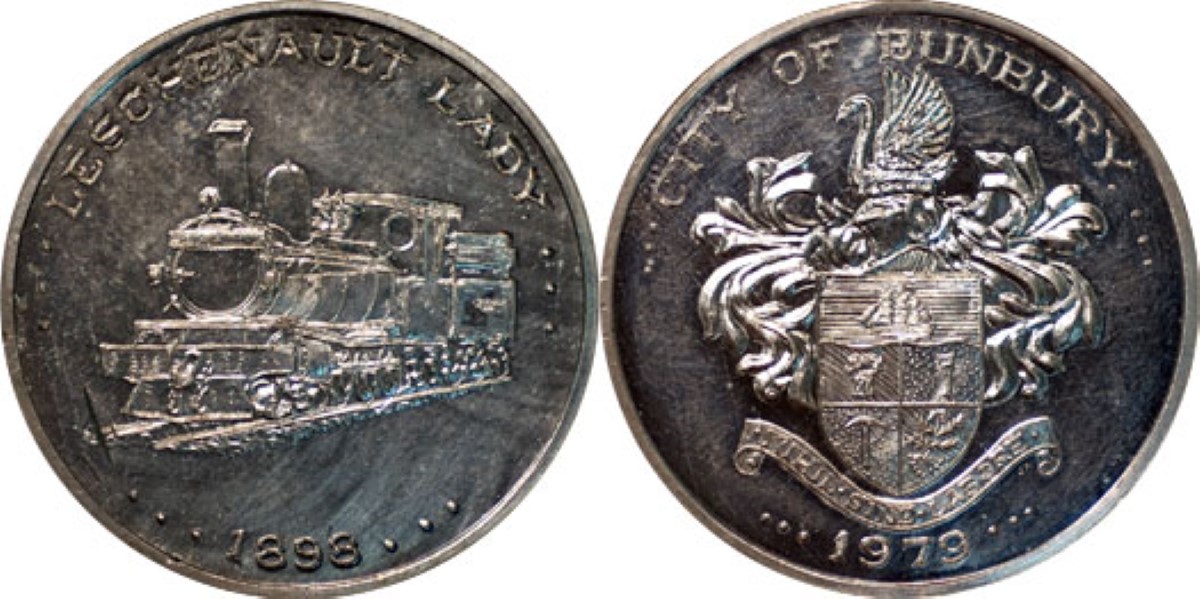 The quest for information led us to the State Library of Western Australia where we retrieved a typed document written in 1974 by Dr Bernard Rumens entitled History of the Leschenault Lady.
It revealed the story of a hardworking steam locomotive that at the end of its long career was saved from scrap and lovingly restored by enthusiasts for the enjoyment of thousands of tourists in the State's south-west.
Originally known as G233 "G" Class 2 – 6 – 0, the engine was one of six built by James Martin & Co of Gawler, South Australia in 1898 on behalf of West Australian Government Railways. Initially used as mainline locos on passenger, mixed and goods trains, the "G" class also served as shunting and wharf engines.
With WAGR's acquisition of larger locomotives, many of these adaptable engines found employment on private lines hauling logs in Western Australia's southern forests. It is recorded that G233 worked on the isolated railway from Hopetoun to Ravensthorpe, a mining district, for a lengthy period commencing in 1909.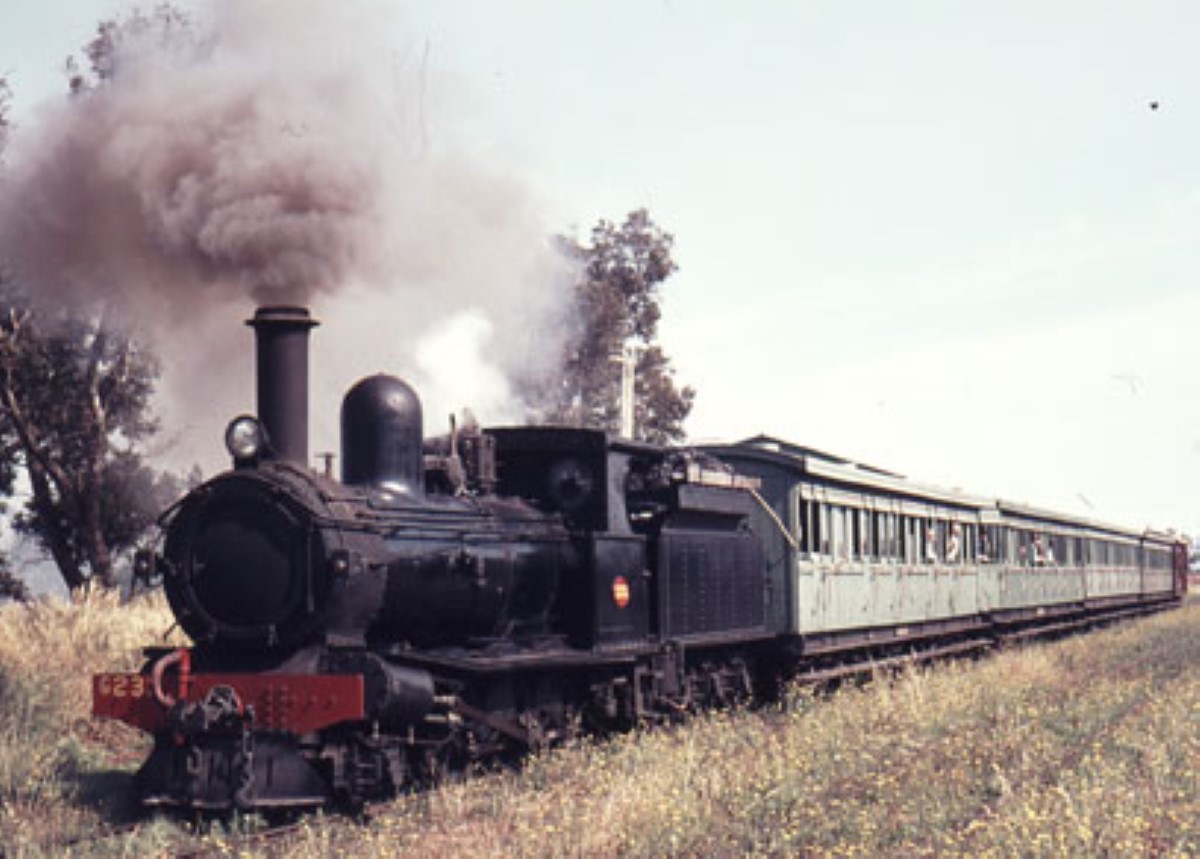 G233 Leschenault Lady (Credit: Weston Langford)
With extraordinary durability, G233 was still working as a shunter at Bunbury in the run up to dieselisation in the early 1970s. Impending modernisation prompted enthusiasts to launch a determined effort to save "The Vintage Train".
With support from local politicians, they acquired the engine and three dilapidated carriages, commencing a restoration project that caught the imagination of the people of Bunbury.
A competition to determine a name for the overhauled loco attracted 487 entries. The winning suggestion came from Bunbury Senior High School student Mark Hutchinson, 15, whose prize included £20. Leschenault Lady, a tribute to the French botanist whose name has been associated with the area since 1803, was formally conferred upon the engine on 9 October 1969 by Railways Minister Ray O'Connor at a ceremony attended by around 100 people.
So began a second life for the engine running highly successful tours through the picturesque Darling Ranges to Collie and further afield throughout the 1970s.
Sadly, regulatory and insurance complexities associated with running a steam train on the mainline made operations increasingly difficult as the decades ensued. She was seen in Geraldton in 1994 during celebrations marking the centenary of the Midland Railway and spent time on the Boulder Loopline at Kalgoorlie. Subsequently confined to the Boyanup Museum as a static exhibit, the proud Lady's days as a working heritage icon appeared over.
Fantastic news for railway buffs
However, Geoffrey Higham, Vice President of Rail Heritage WA, informed us only today that volunteers will shortly commence a boiler repair project that aims to see Leschenault Lady steam up once again. The long-term hope, he revealed, is to have her steaming regularly between Boyanup and Donnybrook – very exciting news and a magnificent prospect for all those interested in railways.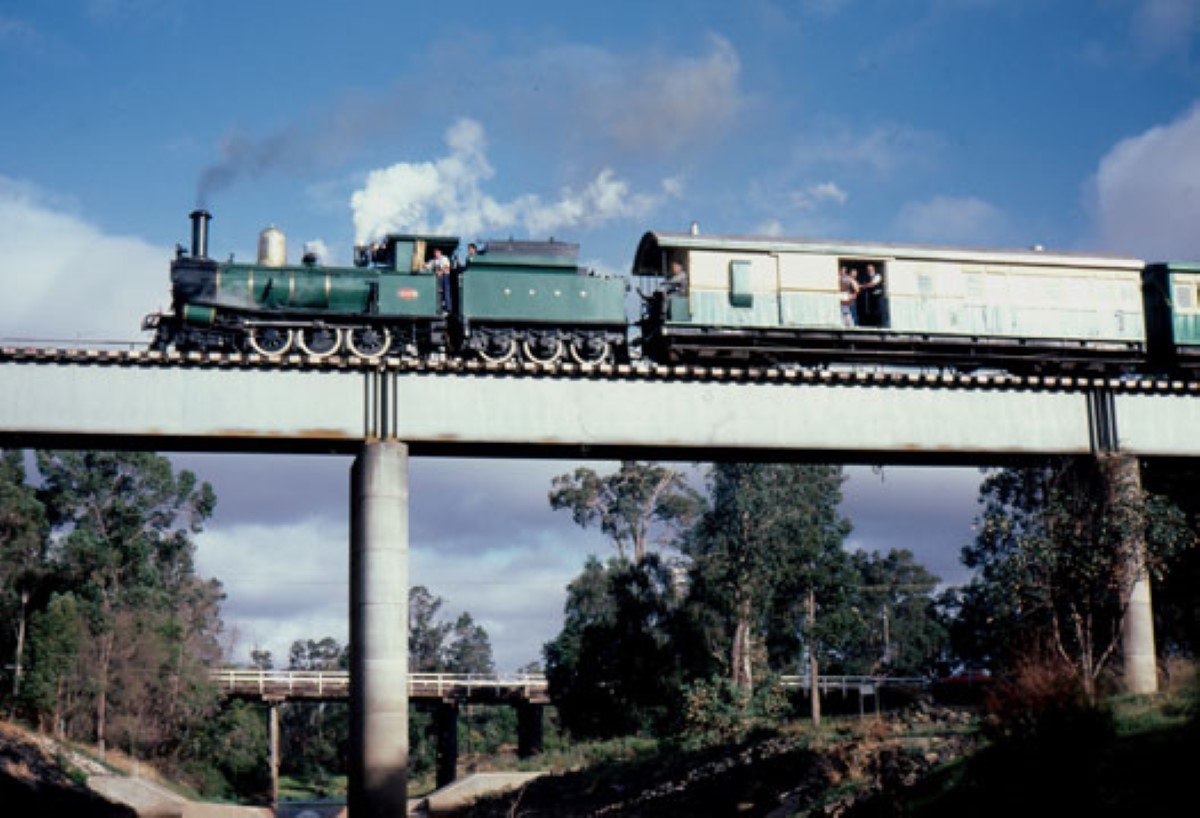 G233 Leschenault Lady (Credit: Phil Melling)