Rare Perth proof halfpenny sells for over $50k
Apr 30, 2013
The period 1940 – 1968 is considered by historians to be one of the most important eras in the annals of The Perth Mint.
The production of gold sovereigns and half sovereigns ground to a halt in 1931 after 32 years of continuous production. While refinery operations continued unabated, the Mint endured a nine-year period of zero coin production.
The onset of war, however, created a window of opportunity and in 1940 The Perth Mint began striking Australia's circulating copper coins for the Commonwealth Government.
In accordance with minting traditions, The Perth Mint struck proof record pieces of those coins being made for circulation. Some of the coins were archived. A few were gifted to prominent Australian and overseas institutions – the Royal Mint, the British Museum, and the Australian War Memorial are noted as receiving Perth proofs.
Extremely rare halfpenny
Very limited production means Perth Mint copper proofs are now astonishingly rare. The 1952 proof halfpenny is one of the very rarest – only six have been sighted on the open market over the last 40 years!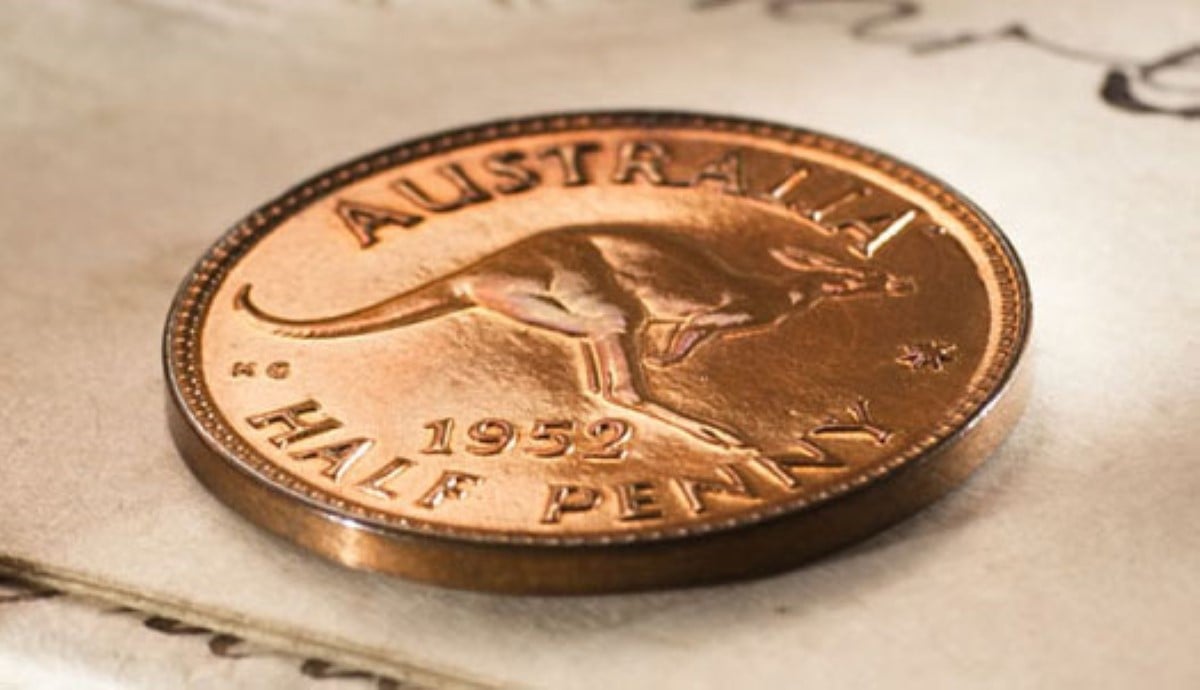 Picture courtesy of Coinworks
That's why we were fascinated to hear the news that a Melbourne-based rare coin specialist had recently sold the finest of the six known.
According to Coinworks, this outstanding coin "is a blazing full mint red proof, well struck and has superb fields. Even the slightest hint of copper brilliance in proofs of this era is highly regarded. This coin, with full brilliance, is a prize."
A collector hunting for one of the very best Perth Mint copper proofs could reasonably expect to wait a decade before it comes up for grabs, it said.
So what value did the market put on this numismatic treasure? No doubt the vendor was extremely satisfied with the $52,500 sale price announced by Coinworks.