'Love coins' shed light on convict past
Jan 8, 2013
With the release of our Forever Love coin earlier this month, we were reminded that coins engraved with messages of love are inextricably linked with Australia's colonial history.
Before sailing for 'Botany Bay', many convicts expressed their feelings on the smoothed surfaces of English copper coins. Known as "leaden hearts", they were slipped to family, friends and sweethearts for convicts to be remembered by.
According to the National Museum of Australia, these poignant tokens might feature the length of the convict's sentence and popular phrases and rhymes of separation. Thomas Lock, for example, was sentenced at Norwich to 10 years transportation for highway robbery in 1845. On a shaved down 1797 penny, he stippled the following words:
Thomas Lock, Aged 22, Transped. 10 years
When this you see, remember me, when I am far from the(e)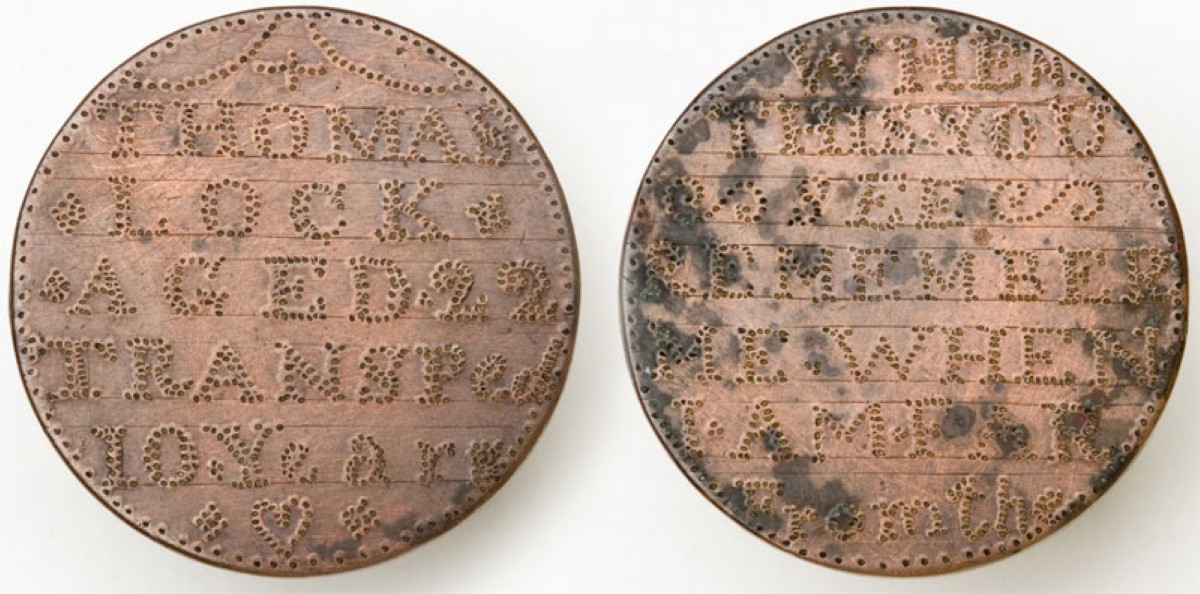 Photo: Dragi Markovic, National Museum of Australia.
The son of William and Frances Lock, Thomas had three brothers and a sister. Serving time on Norfolk Island and at Port Arthur in Van Diemen's Land, it is not known whether he ever saw his family again.
The Museum hosts the world's largest collection of convict love tokens. Not only touching examples of how human creativity can survive even against the most daunting odds, the tokens are significant as tangible record of the convicts' own voices.