Sell out Opal Lunar Series welcomes the Year of the Rabbit
Jan 15, 2023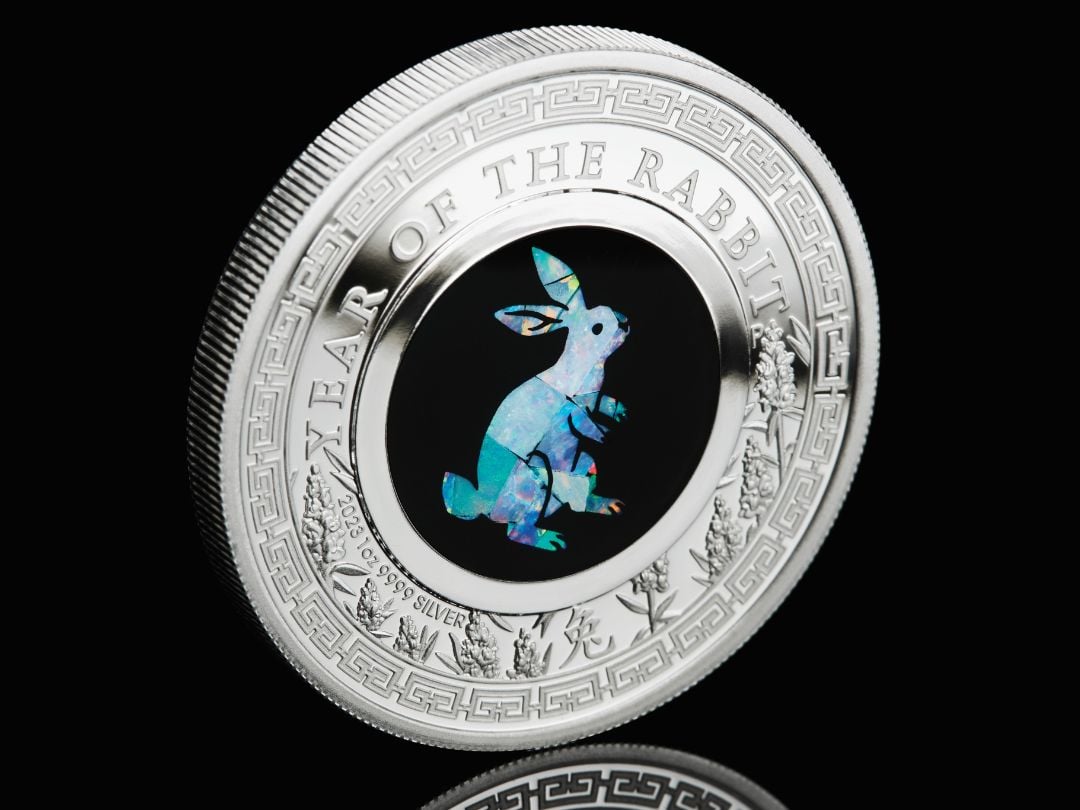 The Australian Opal Lunar Silver Coin Series has ignited a flame in many Perth Mint coin collectors.
"It's one of our most popular silver numismatic releases of the year," says General Manager Minted Products, Neil Vance, who is urging collectors and gift buyers to act swiftly if they wish to secure this year's coin celebrating the year of the rabbit.
The Series features an ingenious use of authentic Australian opal to form an eye-catching centrepiece in the shape of a lunar zodiac animal.
Australian opal
Australia is the world's leading producer of opal. In fact, it's our national gemstone. In its most precious forms, opal emits fiery iridescence known technically as the 'play of colour'.
Neil Vance confirmed that the opal used in the Series comes from the world-famous opal mining town of Coober Pedy, which produces more than 80 per cent of the world's opal supply and more precious opal than anywhere else.
Its location in outback South Australia was once covered by ocean. As the waters receded, sandy silica minerals from the seabed flowed into rocky cracks and cavities and solidified over time into the multi-coloured gemstones so coveted today.
Opal artistry
Among metaphysical properties claimed for opal is its positive influence over originality and creativity, which is fitting considering the exceptional artistic merit of the Series.
Each coin is struck from 1oz of pure silver finished in flawless 'proof' quality. The designs include an oriental border pattern and representations of flowers associated with the lunar animal portrayed at the centre of the coin.
Each centrepiece is crafted from hand cut slivers of high-grade opal laid in mosaic form onto polished glass which features a laser-etched outline of the animal in question. Because of the many individual pieces of opal required for the mintage of 5,000 coins, each centrepiece is slightly different – adding to the feeling of exclusivity.
Year of the Rabbit
The 2023 addition to the Australian Opal Lunar Series is dedicated to the fourth animal of the lunar zodiac – the rabbit – an animal believed to bestow intelligence, creativity, vigilance and compassion on people born under its influence.
Previous releases celebrating the 2020 Year of the Mouse, 2021 Year of the Ox, and 2022 Year of the Tiger, have each sold their full mintage of 5,000.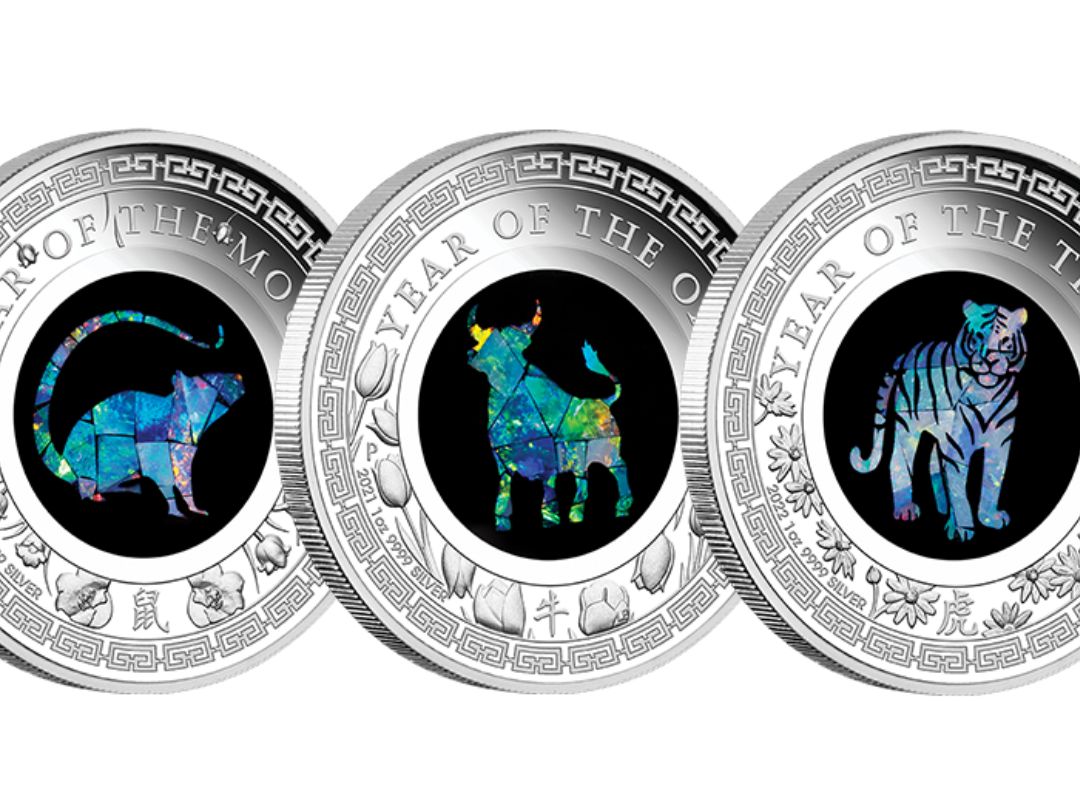 "In fact, every coin in this Series dating back to the first release in 2016 has been quick to sell out at the Mint," states Neil Vance. "The symbolism of each piece combined with their superb design, skilled craftsmanship, and the inventive use of opal has certainly fired the imagination of our collectors."
With limited stocks available, secure your Australian Opal Lunar Series - Year of the Rabbit 2023 1oz Silver Proof Coin today.