Australian coins celebrate the Queen's Platinum Jubilee
Apr 5, 2022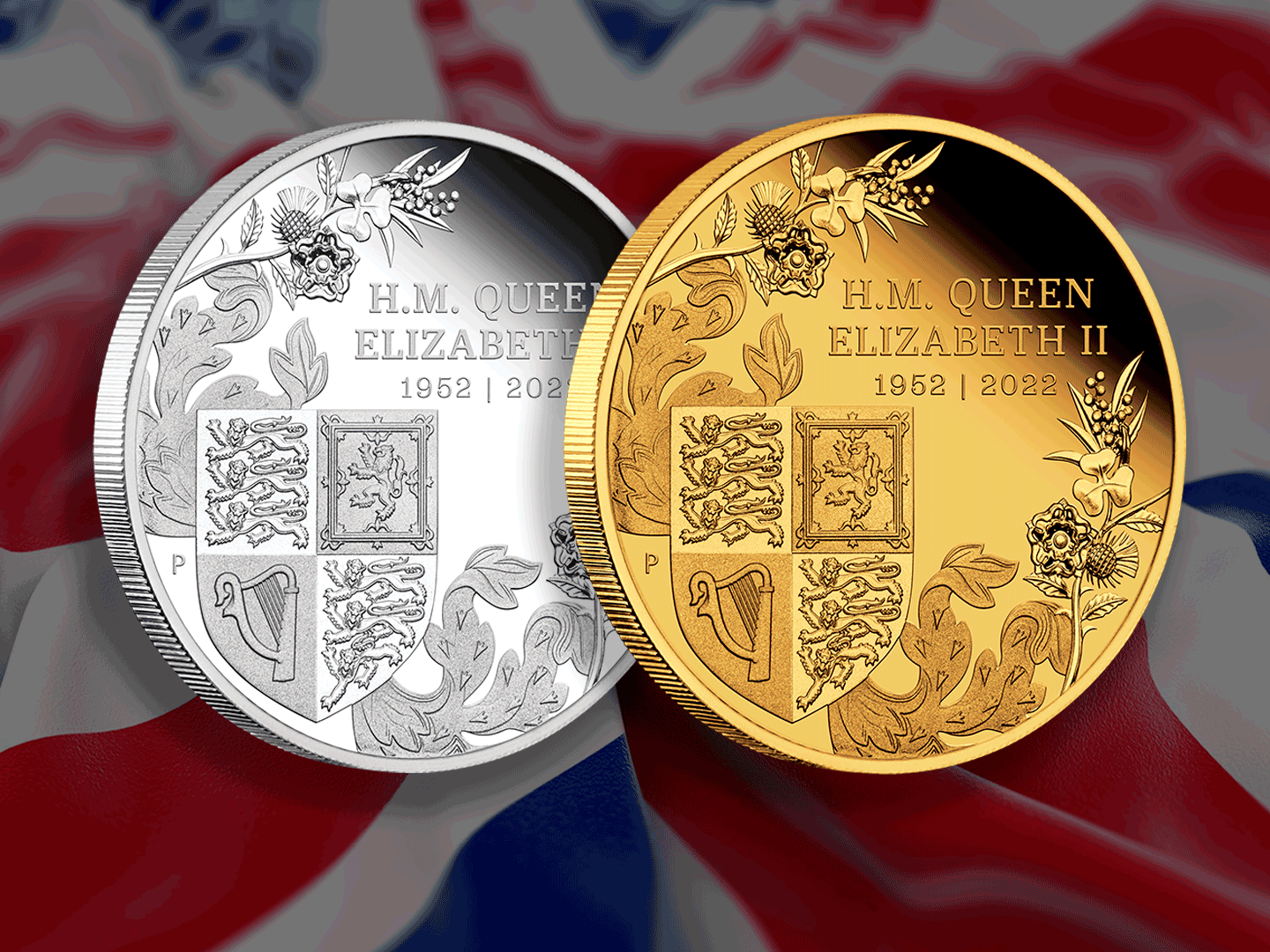 This year Her Majesty Queen Elizabeth II has achieved another extraordinary milestone. She's become the first British monarch to celebrate a Platinum Jubilee.
The nearest rival among her 40 predecessors since 1066 was Queen Victoria, who ruled for an otherwise impressive 63 years and 216 days.
With 70 years on the throne, not only does Elizabeth hold a British royal record, but she's also the longest-reigning queen in world history.
Her Majesty's journey to becoming one of the greatest monarchs of all time began on a note of enormous personal sadness.
As Princess Elizabeth, she left England on an official tour of the Commonwealth in early 1952.
Accompanied by the Duke of Edinburgh, she was standing in for her father King George VI, who was too ill to travel.
On 6 February, while in Kenya on the first stage of the trip, she received a telegram with news of the King's death and her accession to the throne.
The royal couple abandoned the rest of the tour, which included Australia, and returned to London immediately where Elizabeth's succession was proclaimed at an Accession Council in St James's Palace.
Accession proclamations were announced throughout the Commonwealth, including from the steps of Parliament House in Canberra by then governor-general, Sir William John McKell.
""We… do now hereby, with one voice and consent of tongue and heart, publish and proclaim that the High and Mighty Princess Elizabeth Alexandra Mary is now, by the death of our late Sovereign of happy memory, become Queen Elizabeth the Second, by the Grace of God, Queen of this realm.""
The royal tour was resumed soon after coronation day on 2 June 1953. Elizabeth II became the first reigning monarch to set foot on Australian soil, coming ashore at Farm Cove on Sydney Harbour on 3 February 1954.
For the next two months, until her departure from Fremantle in Western Australia, she travelled extensively, receiving rapturous welcomes and demonstrations of loyalty wherever she went.
Described by Australian media as a "brilliant success", the tour helped lay foundations for the Queen's enduring popularity over the ensuing seven decades.
Admired all around the world as a symbol of strength and stability, she is esteemed by international leaders for her experience and wise counsel.
Until very recently, the venerable 95-year-old monarch continued to travel far and wide to meet and greet many thousands of adoring fans on a regular basis.
Reflecting the warmth and affection for the Queen in Australia, The Perth Mint is proud to present these gold and silver proof commemoratives.
The design was conceived by Natasha Muhl, whose jubilee tribute features traditional symbols of Britain and royalty intertwined with motifs that make them unmistakeably Australian.
"The Queen has been to Australia 16 times and continues to have many devotees here. For example, the last time she visited Perth, she delighted an estimated 100,000 locals who attended her community barbecue on the foreshore of the Swan River," recalls the artist.
"My idea was to incorporate traditional flower emblems of the British Isles with representations of wattle, our own floral emblem, to celebrate the fact that over the past 70 years she has also given outstanding service as Queen of Australia."
The special obverse on each coin also incorporates representations of wattle together with a design element harking back to the beginning of her remarkable reign.
Above her current coin effigy, it shows Mary Gillick's 1953 likeness of the new monarch at the outset of the second Elizabethan era - a joyous reminder of the smiling and optimistic character initially embraced by Australians during her famous first tour.
Outstanding pieces for Australian monarchists, just 1,000 1/4oz gold proof coins, 200 2oz gold proof coins, and 5,000 1oz silver proof coins, will be released.
Photograph caption
The platinum jubilee coins portray the shield of the royal coat of arms featuring three lions passant, a harp and a lion rampant - ancient heraldic symbols of England, Ireland, and Scotland. A flower stem combines an English rose, Irish shamrock and Scottish thistle and Australian wattle. The obverse of each coin depicts a fan of wattle overlaid with Her Majesty's first effigy by Mary Gillick and Jody Clark's current portrait.