Jump into 2023 with new Year of the Rabbit coins
Aug 31, 2022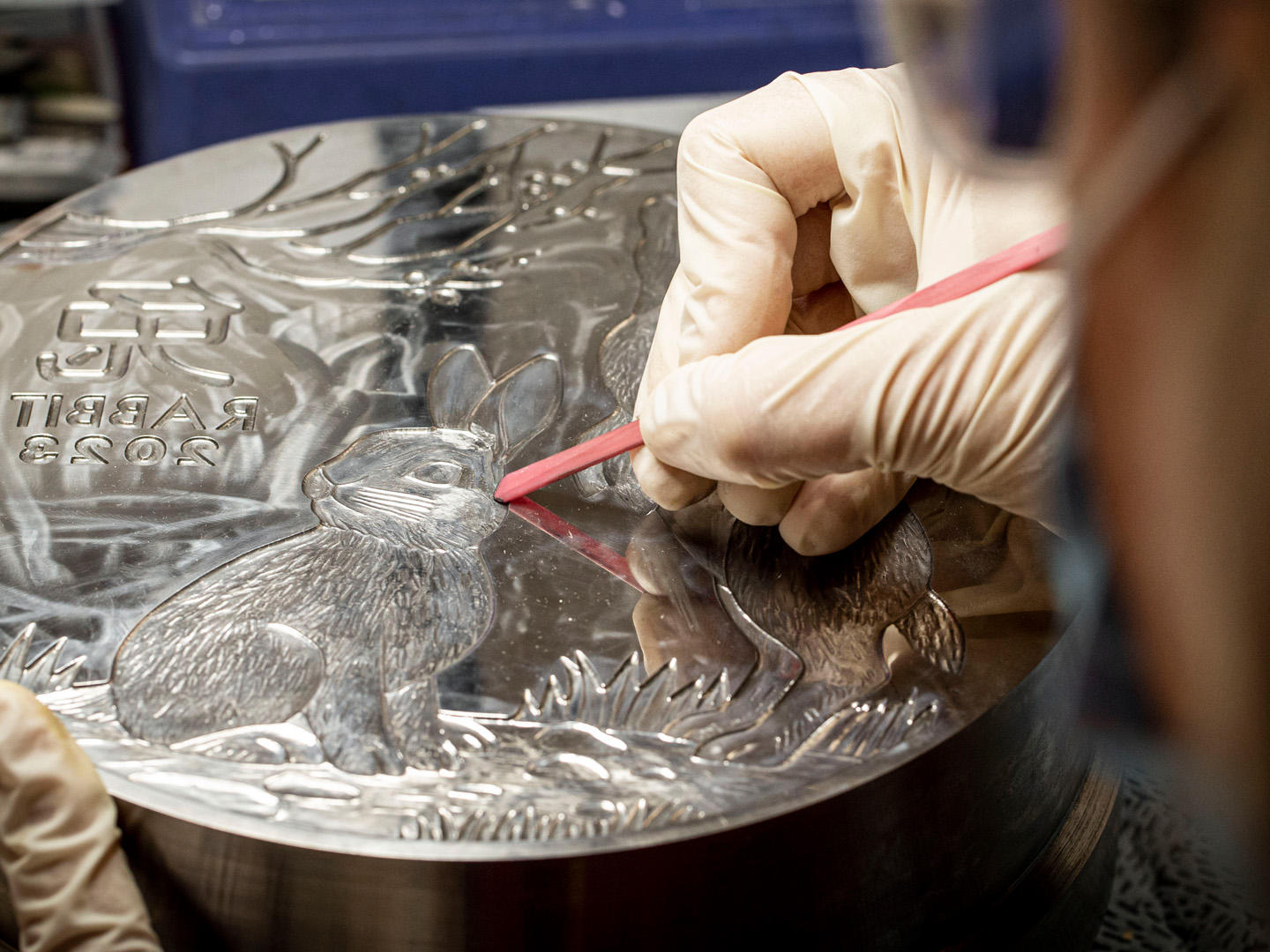 A range of stunning collectables celebrating the 2023 Year of the Rabbit have been unveiled by The Perth Mint today.
Struck in 99.99% pure gold and 99.99% pure silver, the proof quality pieces represent the latest annual installments from the Australian Lunar Series.
First issued in 1996 as Australian legal tender, the popular releases feature one of 12 animals in the ancient lunar calendar.
According to legend, the rabbit won fourth place in a 'Great Race' conducted to determine which animals should be part of the lunar zodiac.
As a consequence, it holds great significance for those born in 2023, 2011, 1999, 1987, 1975 and every 12th preceding year as the source of their renowned intelligence, creativity, vigilance and compassion.
General Manager Minted Products, Neil Vance, said the Australian Lunar was one of the Mint's best-loved series with collectors from around the world.
"Precious metals from The Perth Mint are trusted without question for their purity and weight. Combined with the enduring and powerful mythology of this compelling design theme, it is little wonder many have remained loyal to the program for more than 25 years," he said.
2023 Year of the Rabbit coins feature the work of Ing Ing Jong, a member of the Mint's design studio since 2011 – the previous rabbit year!
Capturing the animal in different moods, the gold coins portray an energetic rabbit leaping among grasses with feathery plumes, while her silver artistry is a tranquil image of two rabbits under a budding springtime branch.
Struck with meticulous care and attention to meet the Mint's exceptional proof standard, each coin's flawless finish features delicately frosted motifs on a mirror-like background.
Available in gold as 1oz, 1/4oz and 1/10oz coins, and in silver as 1oz and 1/2oz coins (with a three-coin set including an additional 2oz coin), the series is subject to extremely low mintages – another highly attractive feature valued by collectors.
"Next month we are looking forward to making bullion versions of these outstanding pieces available for investors," continued Neil Vance. "As well as gold and silver, there will be an exclusive release for those interested in another sought-after precious metal – platinum."
Meanwhile, Proof Lunars will be on sale from 27 September 2022 at The Perth Mint Shop, customer help desk, website, and authorised coin distributors worldwide.