Former chief US Mint engraver designs Australian eagle high-relief coin
Jan 6, 2014
In a major development that will have profound significance for numismatists on two continents, The Perth Mint is delighted to announce that the 12th Chief Engraver of the US Mint has created the magnificent reverse for our new Australian wedge-tailed eagle gold and silver high-relief proofs.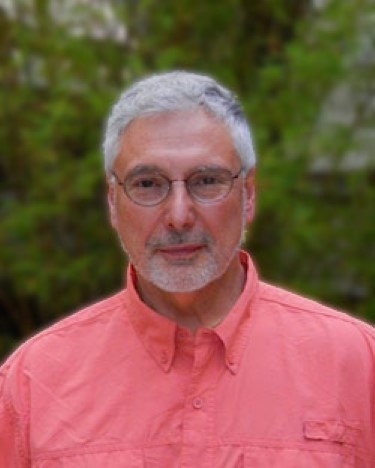 One of America's most respected coin sculptor-engravers, John Mercanti joined the U.S. Mint in 1974, holding the position of Chief Engraver from 2006 until his retirement in 2010. His achievements are remarkable – with the coin and medal design process traditionally a competition between members of the in-house team, John is responsible for more successful designs than any other employee in the history of the U.S. Mint.
Among them is the American Eagle silver coin, first issued in 1986. Featuring John's re-interpretation of 'Walking Liberty' and a stunning heraldic eagle on the reverse, "the coin that started it all" was a landmark release in U.S. history.
John brought his extraordinary talents to bear on the Australian Wedge-Tailed Eagle project on behalf of The Perth Mint. Despite being honoured for so many outstanding achievements in American coin design, he is kind enough to describe the opportunity to sculpt the image for an Australian legal tender issue as "one of the highlights of my career."
The eagle is traditionally a symbol of freedom, spirit, vision and strength, one which still inspires him from a design perspective. His immediate thought was to present it in an original way: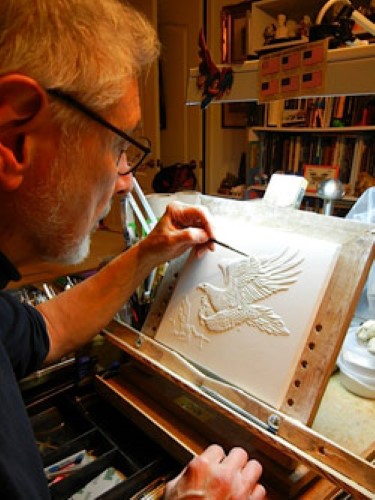 The wedge-tailed eagle is Australia's largest bird of prey and one of the biggest eagles in the world. Defining characteristics include its huge wingspan, fully feathered legs (in contrast to its North American cousin, the Bald Eagle) and, of course, its wedge-shaped tail.
There is no doubting the power and splendour of this mighty bird from John's superb portrayal. To satisfy the requirement for a unique viewpoint, he chose to capture an eagle preparing to land on the branch of a dead tree. "I decided to show the eagle in flight, approaching the stump, wings spread so that the viewer could see the majesty of the wings," he elaborates.
The beauty of the design is enhanced by John's stunning representation of the eagle's intricately layered feathers. Conspicuous against an uncluttered, mirror-like table, the crisp, high-relief strike maximises an onlooker's appreciation of this immense detailing.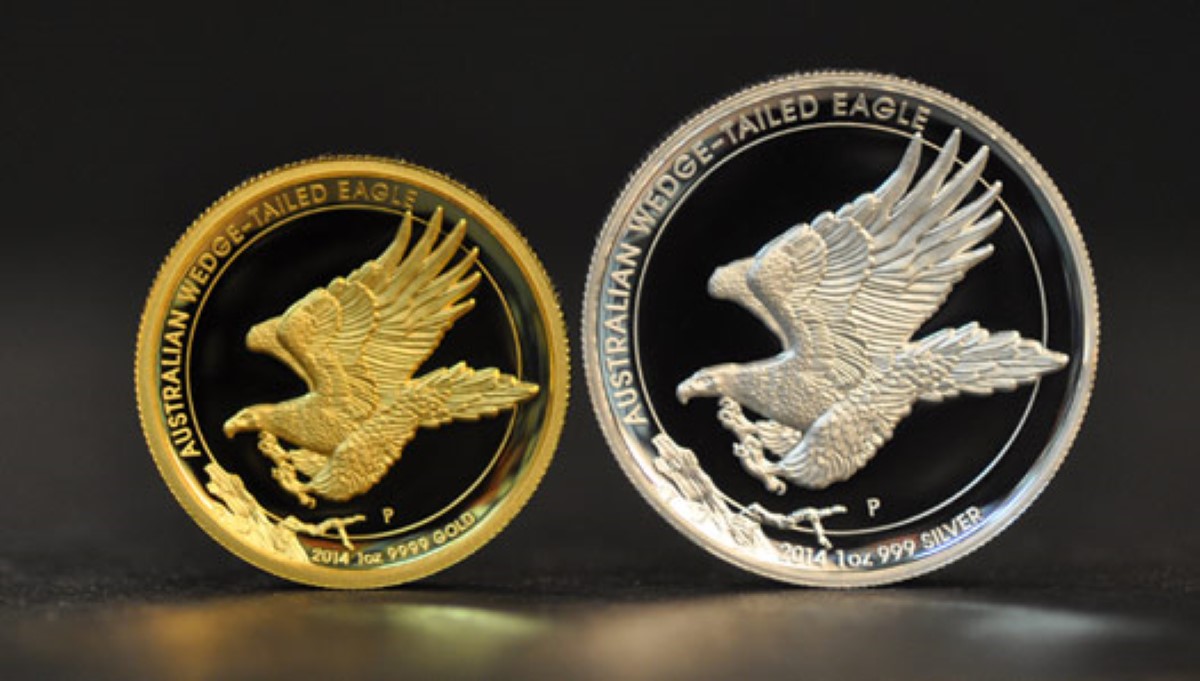 With a limited mintage of just 1,000 gold and 10,000 silver coins, the appeal and desirability of this classic design is all but assured.