Gold coin worth digging deep for
Jul 12, 2022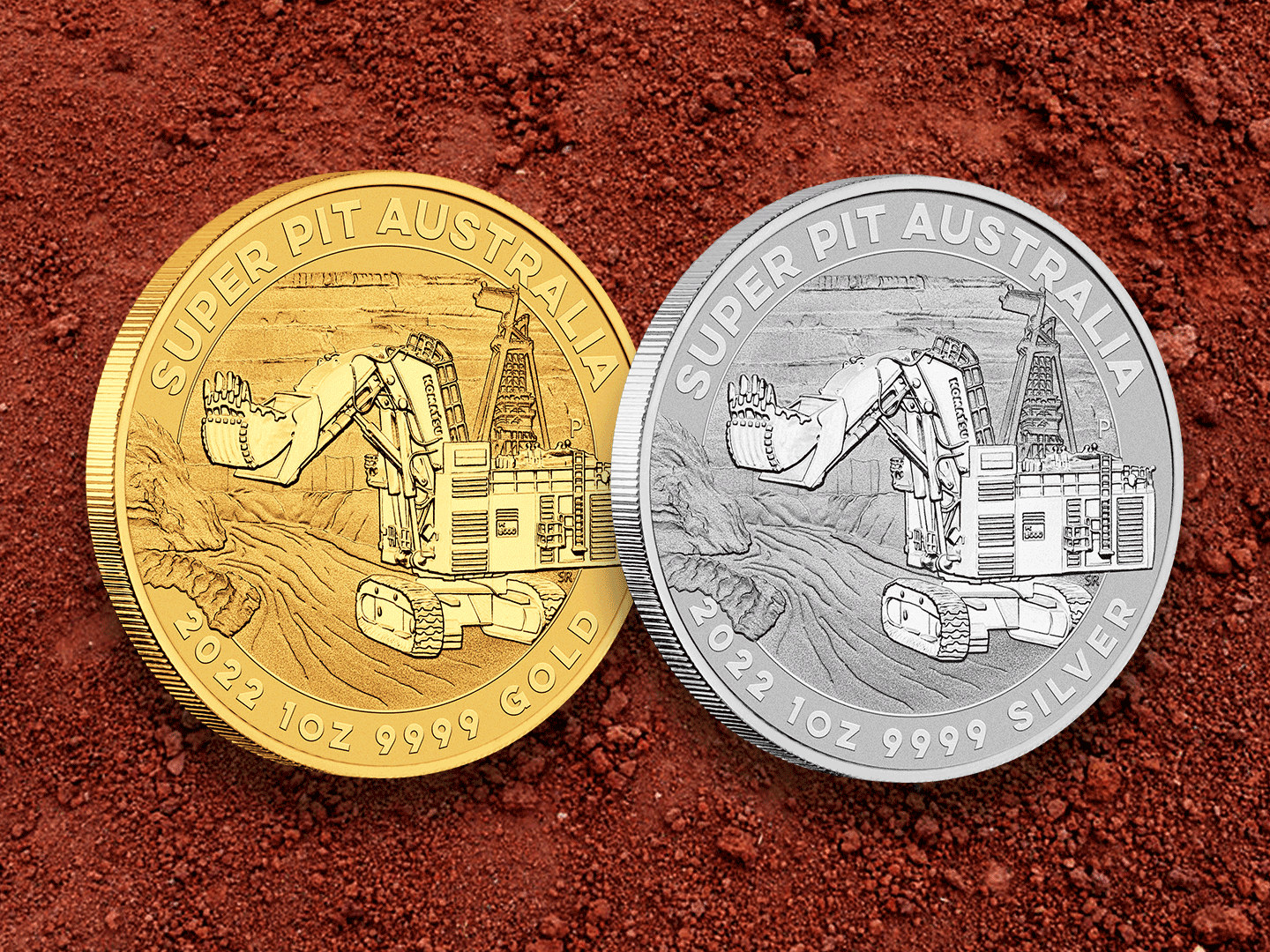 This new Super Pit coin offers investors the chance to own 1oz of pure gold extracted from one of Australia's oldest and most prolific mines.
The Super Pit is located near Western Australia's world-renowned mining town of Kalgoorlie on what was once proclaimed to be the richest square mile of gold reserves in the world.
Dubbed the Golden Mile, the area sparked Australia's greatest gold rush during the 1890s. Most of its original shafts and tunnels were swallowed up during the 20th century with the creation of an enormous open cast pit, now measuring some 3.5 kilometres long, 1.5 kilometres wide and more than 600 metres deep.
To this day, the Super Pit continues to produce remarkable quantities of the valuable precious metal.
Gold from the mine was segregated throughout the refining and minting processes at The Perth Mint, ensuring that the finished product is 100% sourced from the iconic site.
The coin portrays a Komatsu PC8000 excavator in the Super Pit open cast mine, a hole so large that it's visible from space. The artistic representation includes a headframe, or winding tower, such as the one used at the nearby Mt Charlotte Underground Mine.
As well as The Perth Mint's 'P' mintmark, the design incorporates an authentication feature in the form of a micro-laser engraved letter.
General Manager Minted Products, Neil Vance said previous Super Pit 1oz gold coins issued in 2019 and 2021 had sold out. "We're proud to have been able to collaborate with Northern Star Resources to bring these coins to market with the unique proposition that they contain gold sourced entirely from the single most famous mine in Australia. Investors have shown their appreciation for the concept by quickly buying them up."
With just 5,000 2022-dated coins available, investors might want to consider digging deep to secure this remarkable release before the mintage is exhausted.