Gorgeous gold: first anniversary gifts
Apr 19, 2023
Your first wedding anniversary is a truly special one; a glittering milestone for every married couple.
With memories of the big day still fresh, you want to celebrate one year of marriage with a gift that symbolises the preciousness of love – gold.
Gold has represented wealth and success for centuries and has long been symbolic of purity, optimism, wisdom, strength, nobility, and good fortune – all desired properties for the perfect marriage.
When did anniversary gift-giving begin?
It's believed wedding anniversary gift-giving can be traced back to Ancient Rome, however, it's not until the 18th century in Germany that there's more solid evidence of exchanged gifts between married couples. For English speaking countries it wasn't until the 19th century that anniversary gifts became popular. It's during this period that gifting evolved, and different presents were given depending on the number of years married.
Modern precious metal/gemstone
Modern precious metal/gemstone
Modern precious metal/gemstone
Modern precious metal/gemstone
Modern precious metal/gemstone
Modern precious metal/gemstone
Modern precious metal/gemstone
Modern precious metal/gemstone
Modern precious metal/gemstone
Modern precious metal/gemstone
Modern precious metal/gemstone
Modern precious metal/gemstone
Modern precious metal/gemstone
Modern precious metal/gemstone
Modern precious metal/gemstone
What do traditional anniversary gifts represent?
Traditionally, wedding anniversary gifts were given in order of worth – the longer the marriage, the higher the value of gift. For example, diamond is traditionally gifted only on the 60th wedding anniversary. Each item also symbolised each year of marriage. For example, paper is traditionally given on the first wedding anniversary as it represents a blank slate and fresh beginnings. The fibres within the paper symbolise the connectivity of the relationship, but there is still fragility which needs to be cared for.
As times changes, however, interpretations of each gift changes. As couples look to challenge the status quo, the idea of fragility, purity, flexibility and optimism are found not just in paper but in other gifts like gold.
Going gold
Whilst paper will always be the traditional first wedding anniversary gift, gold is no longer reserved solely for the mammoth milestone of 50 years of marriage. Now, gifting gold is becoming more and more popular for the first wedding anniversary.
As gold is the most flexible of all metals, it's the perfect metaphor for an early relationship as couples learn to grow and journey together.
First wedding anniversary gifts
If you are looking at gold as a gift option for the first wedding anniversary, there are so many options to choose from. Here, we've curated a few of our favourites.
Allure Bumblebee Petite Pearl Pendant – symbolising new beginnings, wisdom and working hard, this bee-inspired gold and pearl pendant makes the perfect first wedding anniversary gift and can even be paired with a matching ring and earrings.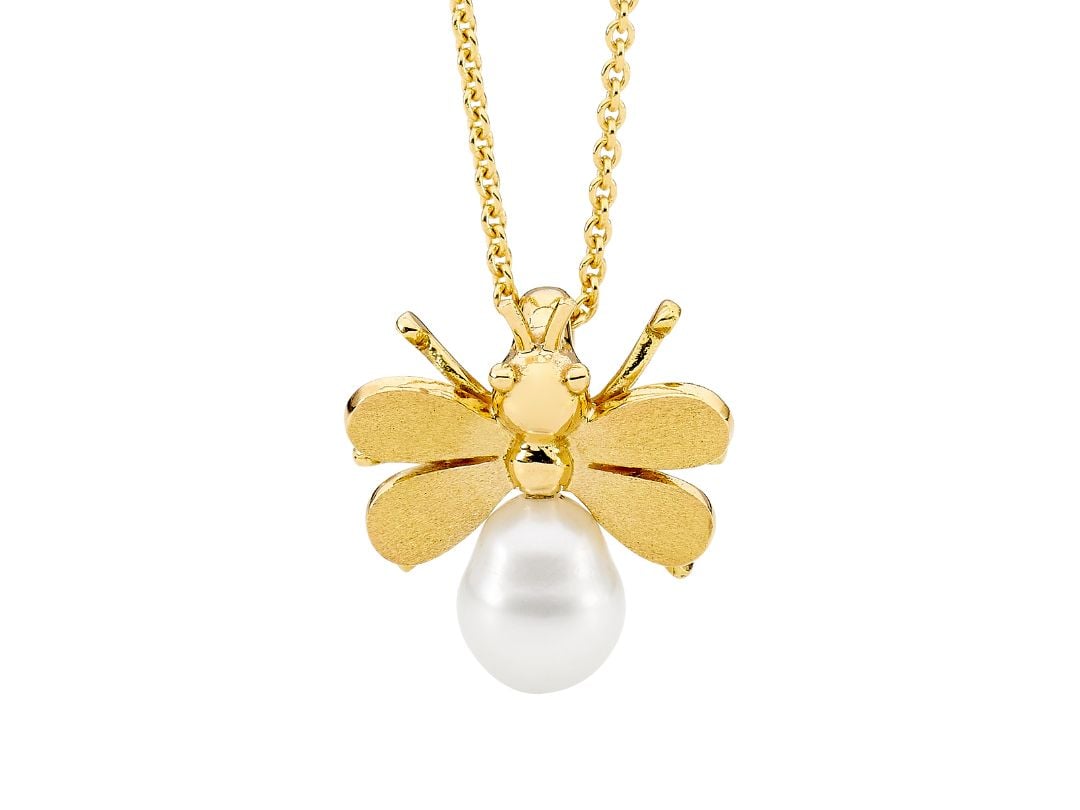 Looped Oval Pearl Earrings – as pearls represent purity, peace, and patience, these gorgeous gold and pearl earrings are versatile enough for the office environment or a romantic dinner out.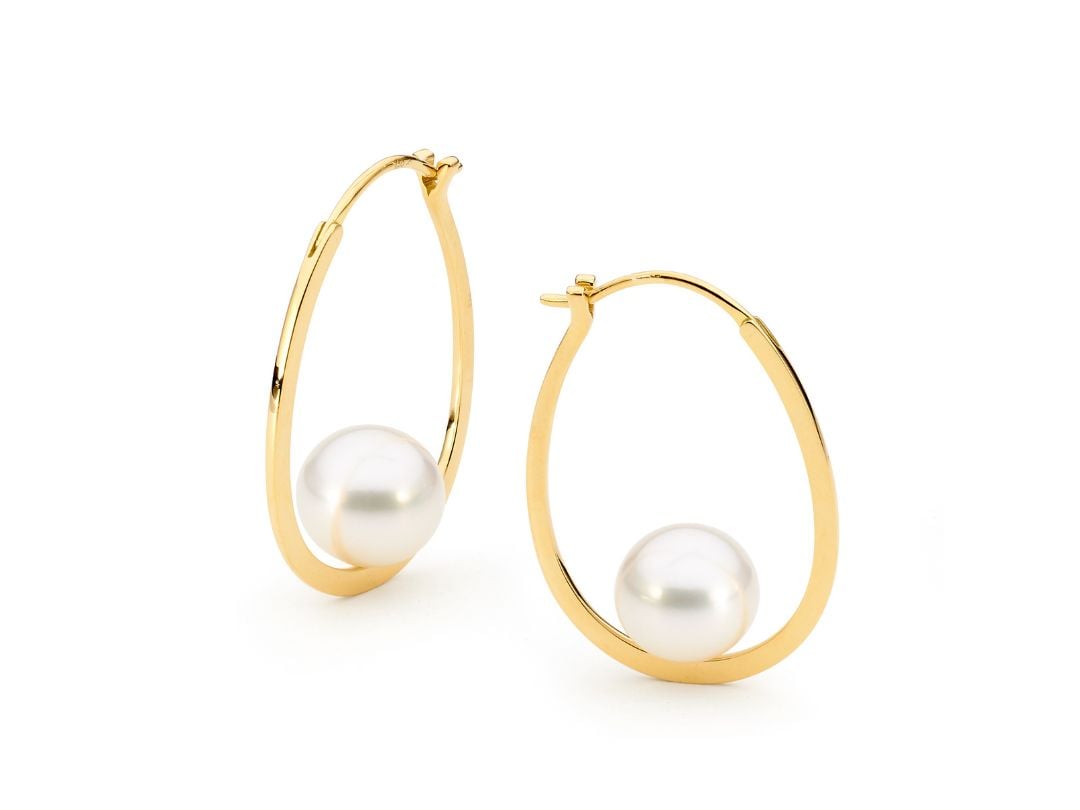 Nugget Swirl Bracelet – represents the intricate knot of marriage which help each other feel secure and bound to love. This unusual piece is perfect for those who seek their own style.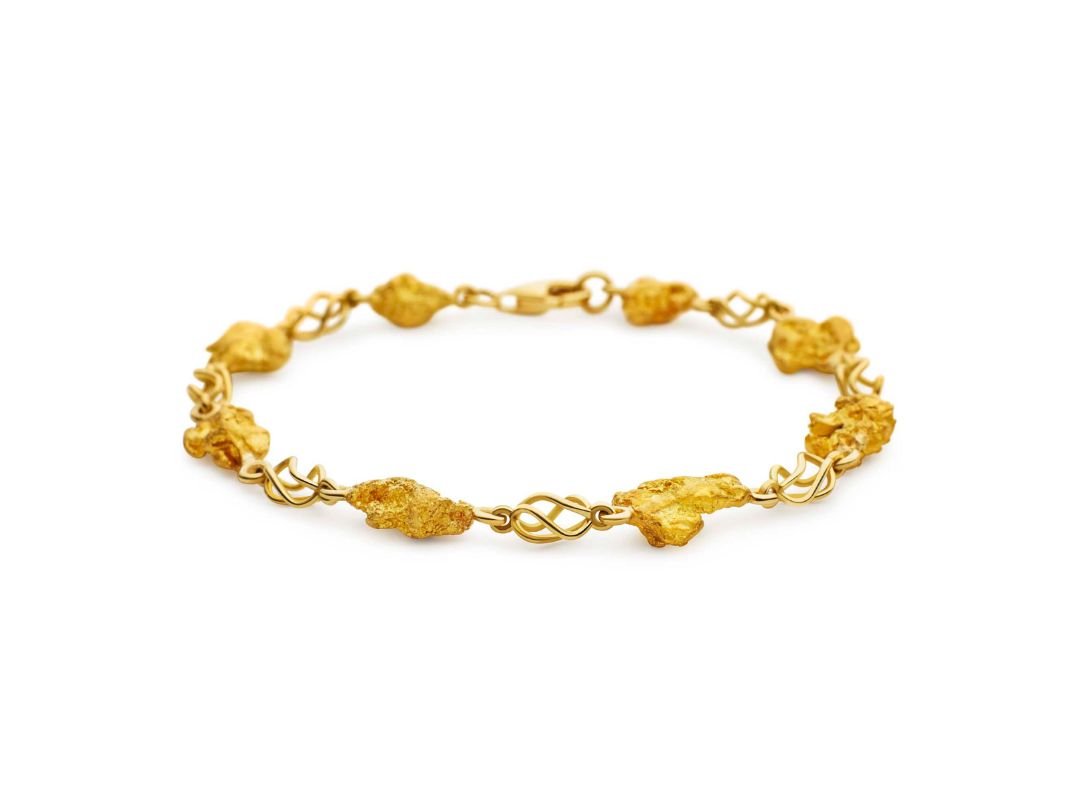 Alexandra Chrysoprase 9ct Yellow Gold and Diamond Ring – is stunning and incorporates green chalcedony (a jade-like Australian material) with 10 white diamonds, representing strength, beauty and the rarity of true love.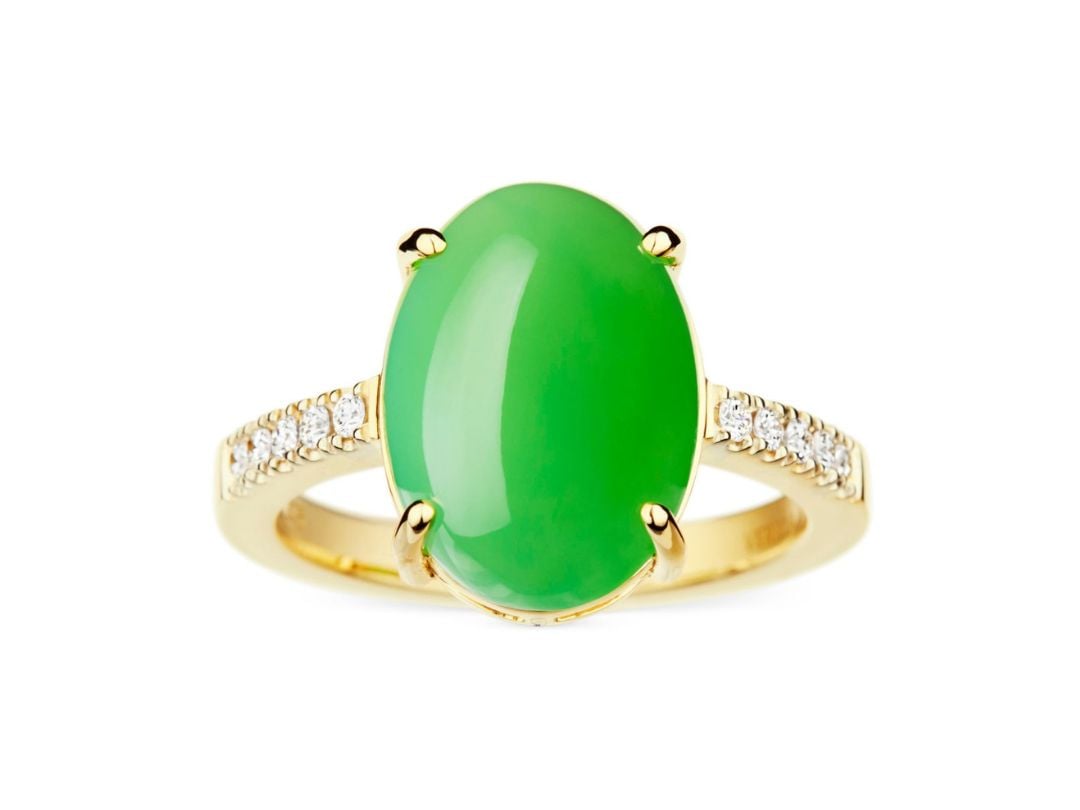 Anniversary gifts have come a long way since the 1800s. Today, they represent a way for couples to celebrate their love and commitment to each other, while also marking a milestone in their lives together.
The Perth Mint jewellery boutique
You can find The Perth Mint's jewellery store inside our landmark heritage-listed building, established by Britain's Royal Mint in 1899 at our iconic East Perth site in Hay Street.
Our elegant jewellery boutique is home to some of the world's most exclusive gold jewellery. Many of our high-end, hand-selected jewellery pieces are accompanied by a certificate of authenticity, as well as the peace of mind that comes with choosing to make a purchase from a Government of Western Australia-owned enterprise with a long-standing reputation for quality and integrity.
Our experts will be happy to assist you to try on beautiful gold jewellery of your choice. See how it looks against your skin, ensuring your masterpiece reflects your true individuality.
Come and explore today or book an appointment now.
Sources
https://time.com/4771179/history-anniversary-gifts-paper-silver-gold/
https://www.hitched.co.uk/wedding-planning/organising-and-planning/the-complete-wedding-anniversary-guide/
https://www.gemsociety.org/article/first-year-anniversary-gift/
https://4cs.gia.edu/en-us/blog/wedding-anniversary-gemstone-years-one-through-ten/
https://www.brides.com/gallery/wedding-anniversary-gifts-by-year-for-him-her-and-them#:~:text=1st%20Anniversary%3A%20Paper&text=On%20your%20first%2Dever%20anniversary,of%20a%20new%20life%20together.
https://www.giftsaustralia.com.au/blog/anniversary-gifts-by-year-traditional-and-modern-ideas