Perth Mint celebrates Indigenous culture with maali coin release for Reconciliation Week
May 24, 2022
The Perth Mint is honoured to amplify Indigenous art and culture during National Reconciliation Week 2022 with the launch of the maali (black swan) coin designed by renowned Whadjuk-Yuet-Ballardong artist Kevin Bynder.
The Black Swan Maali 2022 2oz Silver Antiqued Coloured Coin is struck by The Perth Mint from 2oz of 99.99% pure silver.
National Reconciliation Week runs from 27 May to 3 June - this year's theme 'Be brave. Make change' challenges all Australians including organisations to highlight reconciliation for the benefit of all Australians.
The Perth Mint CEO Jason Waters said the release of the coin was an example of the organisation's dedication to embedding diversity and inclusion into its culture.
"The release of the maali coin demonstrates our commitment to increasing our understanding and recognition of Aboriginal and Torres Strait Islander cultures and histories as a deliverable of our Reconciliation Action Plan," he said.
"As a global leader in the precious metals industry, I am proud to be part of The Perth Mint's journey of reconciliation."
"Releasing this special coin and promoting it to our customers both here and around the world is an important step in that journey."
Minted Products General Manager Neil Vance said he was proud to market the maali coin to the world with Mr Bynder's black swan design.
"The black swan was chosen because it is iconic to WA and to Indigenous culture. Kevin has completed stunning artworks throughout WA, including at the Mint, and we're proud highlight his work through this coin," he said.
"As part of our RAP actions we wanted to produce an Indigenous coin to tell more Indigenous stories both here and around the world because up to 90% of our coins are exported. Indigenous artwork is collected around the world and is well recognised because of the dot painting style."
Based on an original coloured painting by Mr Bynder, the coin features a black swan descending on the Swan River with the sun in the background – a scene familiar to West Australians. The background is formed by stylised patterns of coloured dots with reds and browns for the landscape and with blues, greens and other hues for the water and its currents.
Mr Bynder said Nyoongar people were proud of the black swan which was significant to Aboriginal culture due to the stories attached to it.
He said the opportunity to educate people, including international audiences, with the release of the coin meant a lot to him.
"Through art, you bring in your culture that's been around for 60,000 to 70,000 years to people who don't know much about it, and just from it appearing on something as simple as a coin, they can educate themselves," he said.
"When you're able to get other people to embrace what we know and what we do, you're not bridging the gap, it's conciliation, moving forward together."
The coin is Australian legal tender and will be available for purchase from The Perth Mint globally, as well as its network of authorised dealers.
Each coin is housed in a classic display case and packaged within an illustrated shipper featuring the original artwork and accompanied by a numbered certificate of authenticity.
The Perth Mint's maali coins will be available from 24 May 2022.
The Perth Mint will donate $10,000 from the proceeds of the coin to The Magic Coat, a charitable organisation selected by Mr Bynder for its commitment to helping children feel safe and manage difficult situations.
In addition, as part of The Perth Mint's continuous journey to reconciliation Kevin Bynder has also provide the artwork for a mosaic that is currently being installed in front of The Perth Mint on Hay Street, Perth.
Find out more about the maali coin here.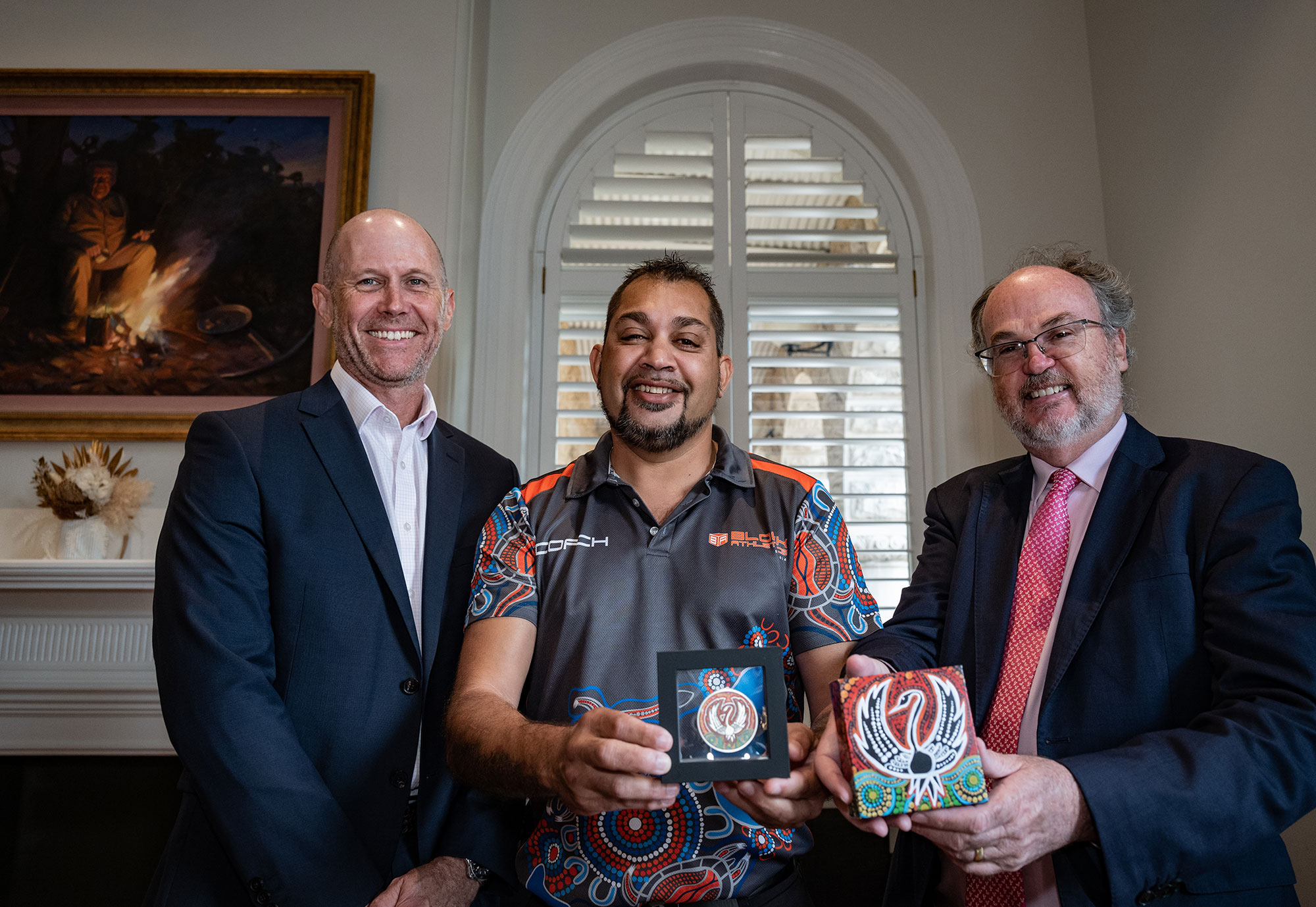 The Perth Mint CEO Jason Waters, Artist Kevin Bynder and Minister for Mines and Petroleum Bill Johnston.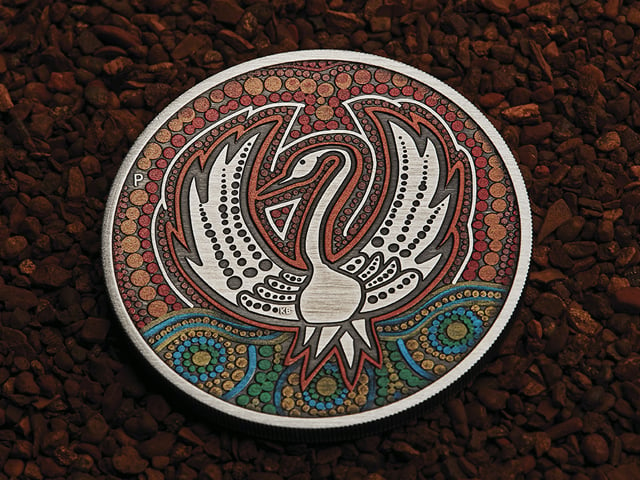 The Perth Mint has released the maali coin for National Reconciliation Week 2022.
About The Perth Mint
One of the world's leading precious metals enterprises, The Perth Mint:
Processes almost 10 per cent of annual global gold production and the vast bulk of gold mined in Australia, with Australia being the world's second largest producer of gold after China.
Operates one of the largest and most efficient precious metals refineries in the world, with capacity to process 800 tonnes of gold and 1000 tonnes of silver per annum.
Provides the world's only government guaranteed precious metals storage program and range of investment solutions.
Safeguards wealth worth almost $6 billion for clients, ranging from central banks and sovereign wealth funds to individuals, in its central bank grade vaults.
Manufactures and delivers a wide range of precious metal bars and coins worth in excess of $26.35 billion to more than 130 countries annually.
For further information please contact:

Rachael Cochrane