The Perth Mint is set to sparkle with curated festive offering
Dec 7, 2022
The Perth Mint is set to sparkle this festive season, with an offering of precious jewels, luxury gold and diamond jewellery, limited edition coins and golden gifts as part of its curated Christmas collection.
With an extensive range of pieces available for the gift-giving period, The Perth Mint has carefully curated a festive selection with all price points and desires in mind.
The range includes a one-of-a-kind natural 13ct Madagascan Sapphire Princess ring, South Sea pearl and diamond pendants from WA jeweller Allure South Sea Pearls, and bespoke chrysoprase (Australian jade) couture pieces from Yerilla.
General Manager Minted Products Neil Vance said The Perth Mint was always a popular option for Christmas gifting but more and more shoppers with a taste for luxury were looking to the Mint for bespoke and one-off pieces for their loved ones.
"Christmas at The Mint is always an exciting time – we've got a wonderful selection of luxury jewellers and brands on offer for our customers, so there's plenty of options for all types of gifting," Neil said.
"When we started working on this year's collection, we made a real effort to consider luxury at every touchpoint – from pieces like the Princess ring you simply won't find anywhere else in the world, through to limited-edition coins we know our collectors love – every piece has been carefully thought out."
The Christmas Collection at The Perth Mint is available in-store at The Perth Mint jewellery boutique and online.
The Perth Mint Shop and jewellery store is open seven days a week, 9am-5pm (closed Good Friday, Anzac Day, Christmas Day, Boxing Day, New Year's Day).
High res images and product descriptions are available on request.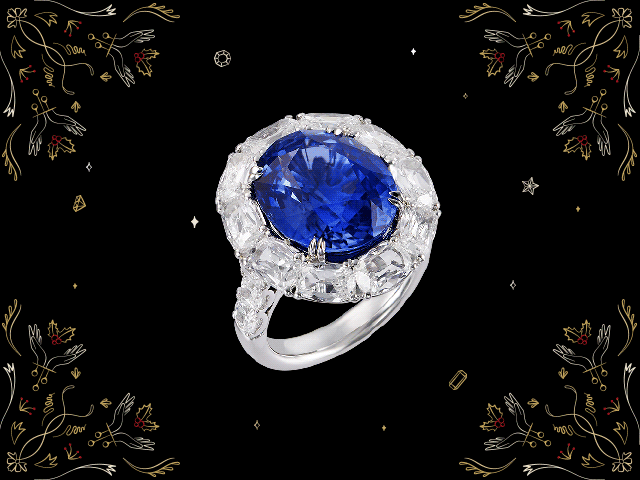 Samia O'Keefe