Perth Mint returns strong profit, record product sales
Sep 21, 2022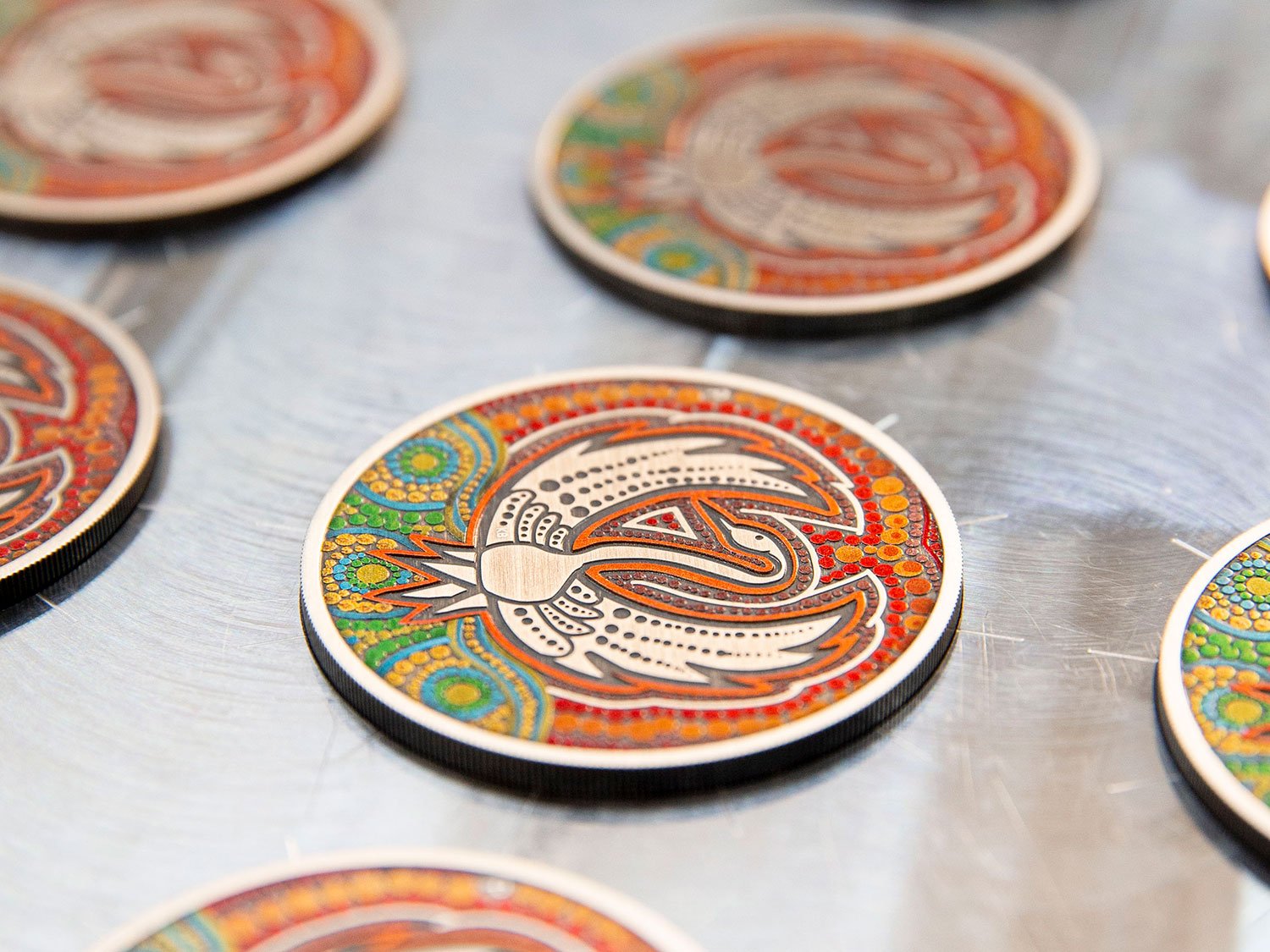 The Perth Mint has signed off on a challenging 2021-22 with a strong $40.28 million pre-tax profit and significant momentum in the sale of precious metals and minted products that has continued into this financial year.
The past year's performance was driven by revenue of $21.77 billion – a historically pleasing outcome that reflects The Perth Mint's operational resilience amid tough external conditions.
The result was dominated by the record sales of minted products. Over the 12-month period to 30 June 2022, The Perth Mint sold a record 19.7 million coins, medallions and minted bars to customers around the world. The $3.6 billion in combined revenue from these unique products – all designed and produced in Perth – was one of the best sales results in The Perth Mint's 123-year history.
Chief Executive Officer Jason Waters said the 2021-22 financial performance highlighted the appeal of gold and silver as reliable and secure investment options amid global turbulence and uncertainty but also The Perth Mint's ability to meet customer demand during periods of heightened market interest.
"This a pleasing result in the face of COVID-19 and other challenges and one that highlighted the resilience of the business and the skills and dedication of the 593 people who work with us"
The financial results are contained in the 2021-22 Gold Corporation annual report, which was tabled in State Parliament yesterday. The West Australian Government is the 100% owner of Gold Corporation, which trades as The Perth Mint.
The Perth Mint performed well across all segments of its business in 2021-22.
Its refinery processed 17.68 million ounces of gold and silver doré in 2021-22, up from 15.65 million ounces the previous year. The refinery processed about 79% of the newly mined gold doré produced in Australia, underscoring the crucial role the Mint plays as the gold sector's partner of choice.
The Mint also saw gains in the value of its depository holdings. At 30 June 2022, it held $6.23 billion of precious metal, mostly gold, in its central bank-grade vaults on behalf of clients, up from $5.85 billion at the same time last year.
COVID restrictions limited visitor numbers at The Perth Mint's historic East Perth premises. The popular tours drew 34,440 people in 2021-22, down from a long-term average of more than 70,000. Encouragingly, recent months have seen significant improvement, with July 2022 producing the best monthly result since before the pandemic in January 2020.
The Perth Mint remains on a strong financial footing and paid $25.61 million in taxes and equivalents in 2021-22, up by $8.08 million on the previous year. It continued to be a significant employer, with the total workforce increasing by 11% to 593.
Mr Waters said The Perth Mint was focused on the future and was conscious of the challenges to it maintaining and strengthening its place in the global precious metals market.
"Many of the challenges relate to uncertainty triggered by ongoing impacts of the pandemic, geopolitical tensions that will continue to influence the gold price and investor attitudes and, more recently, the inflationary pressures that are affecting all parts of society, including our customers," he said.
"The Perth Mint also faces many challenges related to past activities and legacy issues that I am committed to addressing. This is coupled with a clear focus on meeting the evolving expectations of our owners, regulators, key partners and customers."
"We have already identified areas that are prioritised for improvement specifically in relation to compliance with the AML/CTF Act. We will continue to work with AUSTRAC, as we have done throughout the year, on ensuring our AML/CTF program is robust and appropriate with initiatives underway around data, processes and technology.
"I am proud of the proactive and positive approach our team has taken to coming up with appropriate solutions."
ENDS
Rachael Cochrane
2021-22 at a glance
Annual profit before tax - $40.28 million
Turnover - $21.77 billion – down from $26.35 billion in 2020-21
Total refining volume – 17.68 million ounces of gold and silver doré – up from 15.65 million ounces in 2020-21
Global sales – 19.7 million collector coins, medallions and minted bars sold valued at $3.6 billion – up from 17.39 million in 2020-21
Client investments - $6.23 billion of client metal on deposit at 30 June 2022, up from $5.85 billion on 30 June 2021
Visitors to Perth Mint Gold Tour – 34,440, up from 12,000 in 2020-21
View The Perth Mint's entire range of precious metals products and more at perthmint.com and connect on Facebook, LinkedIn, Twitter and Instagram.
View the full annual report here.