Large scale interest at auction
Aug 3, 2011
The auction of an historic set of gold scales originally used by The Perth Mint has raised an astonishing $105,000.
Heavy equipment supplier WesTrac made the winning bid during this week's Diggers and Dealers Conference in Kalgoorlie. The proceeds were generously donated to the Western Australian School of Mines by former owner Guy Travis.
A similar set of scales can be seen in this photograph taken at The Perth Mint in 1907 when the large gold bullion bars scattered across the desk were reputedly worth £120,000!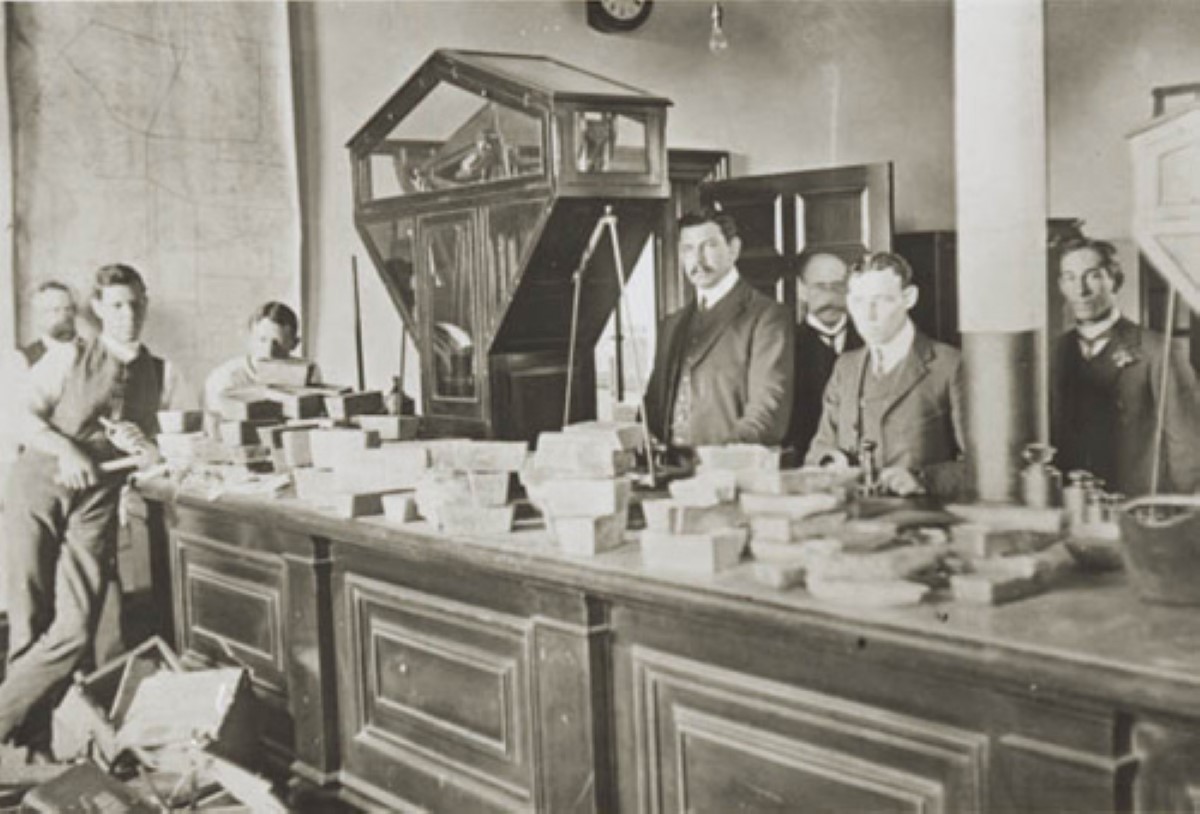 Gentlemen of the Mint weigh gold bars in 1907.