Guinness World Record confirmed for Australian Kangaroo gold coin
Jun 27, 2012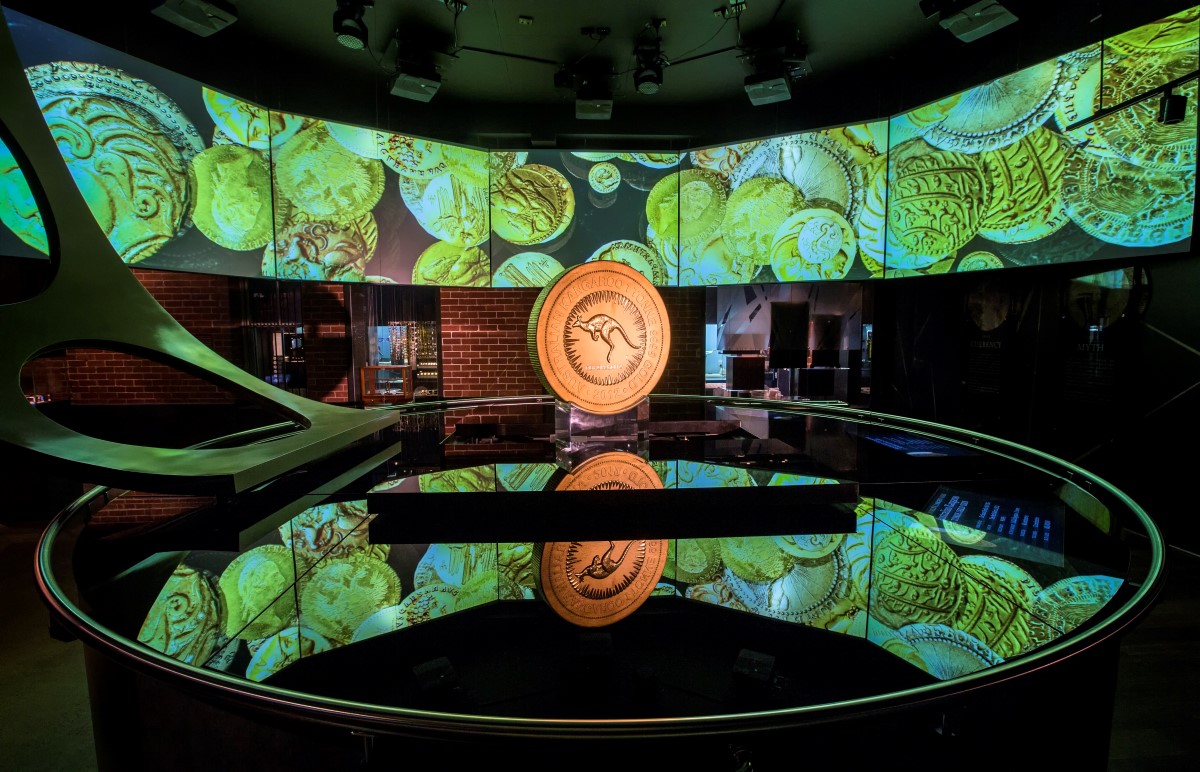 The 2012 Australian Kangaroo One Tonne Gold Coin issued by The Perth Mint has been confirmed as the largest coin in the world by Guinness World Records and will be featured in the 2013 Guinness Book of World Records available in October.
Staff involved in the mammoth project, whose skills include designing, refining, assaying, casting, finishing and more, gathered together for this celebratory photo call on receipt of our official record certificate.
The coin portrays a bounding kangaroo by Stuart Devlin, the world-famous coin designer and official jeweller and goldsmith to the Queen.
For anyone who'd like to own a smaller version, the same depiction is available on kilo releases from the Mint's renowned Australian Kangaroo gold bullion coin series.
The gigantic coin is now on permanent display at The Perth Mint where it's become a major drawcard for visitors in our award winning Gold Exhibition.