The Autism Association of WA and The Perth Mint
Jul 25, 2023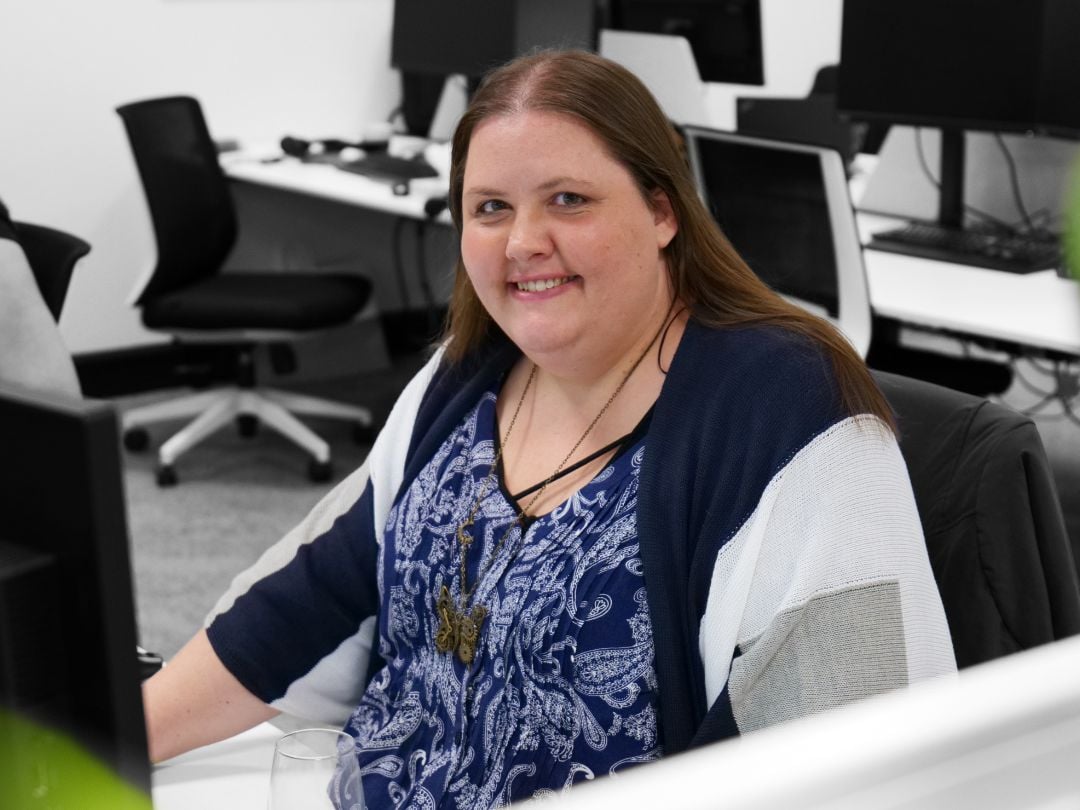 For the last two years, The Perth Mint has been working closely with the Autism Association of Western Australia to recruit candidates for various roles across the business.
What started as a simple request from the Autism Association of WA seeking opportunities for job placements in our refinery has now seen seven appointments across the whole business and will continue to grow.
What is the Autism Association of WA?
The Autism Association of WA is one of Australia's largest service providers, and the only autism-specific organisation providing a full range of services for children and adults in Australia. They are dedicated to advancing the personal development, equality of opportunity and community participation of people with Autism.
One of the ways they do this is to provide comprehensive support to individuals to find jobs matched to their abilities, skills and goals through the AIM Employment program.
This program not only assists employers to benefit from the various attributes an employee with autism has to offer, but also offers ongoing support for both employers and employees.
How does The Perth Mint fit?
In 2021 the Autism Association reached out to us to see if we could benefit from employing candidates in the AIM Employment program. With process roles available in our refinery, which need superb attention to detail, we agreed and were blown away by the work ethic, attention to detail and concentration from the new employee that joined our team. So much so, we now send our open vacancies to the Autism Association to see if they have any individuals who can match the high standards we strive for.
We now have seven people placed across the whole business who are integral to our operations. From technical writers to customer relationship specialists, we have employees who hold multiple degrees, are details-focused and who have the technical ability to excel in their roles.
Cherith Masters is one of our recruits who is invaluable to The Perth Mint team. Recruited through the Autism Association AIM Employment program, Cherith's greatest challenge became a strength when she started in the AML team.
"People sometimes do make assumptions about my capabilities because of my autism. So, it's great to find a job where I can grow and give my best," Cherith said about her role.
Now three more cohorts of new starters have benefited from her initiative and incredible attention to detail.
When asked about her role, she said, "Working at the AML project is the most complex job I've ever done. There's so much to learn about regulations and procedures, and it's easy to make a mistake."
Cherith continued, "At first, I felt overwhelmed and unsure how to move forward. As someone with autism, I need to understand my job step-by-step-by-step – it's very stressful when things are unclear.
"I decided to document our existing processes to the letter, in a way that made sense and helped me get through my workday.
"Everyone was super appreciative when I showed the materials to them, and afterwards the team leaders began sharing the documents with new starters to help them get up to speed. It turns out that other people can benefit from that kind of clarity too!
"I feel stretched in this role, but in a good way – I'm thriving and learning and have more direction now than when I began.
"If it wasn't for The Perth Mint's recruitment partnership with the Autism Association of WA, I might never have got this job. They helped me through the hiring process, and with regular support catch ups."
Officer Diversity and Inclusion Riaana Raywood said, "It has been such a wonderful collaboration with the Autism Association of WA and Gold Corporation. Our autistic employees bring a talent that everyone wishes they had. Their attention to detail is impeccable and makes them an incredible resource when working with something as valuable as precious metals. We've all learnt so much from our colleagues, particularly in relation to perceived biases. We look forward to our continuing partnership with the Autism Association of WA in the future."