WWI research inspires Mint staff to create unique wreath of remembrance
Apr 23, 2015
Perth Mint employees who served during World War I have inspired two current members of staff to create a unique wreath to mark the 100th anniversary of the ANZACs.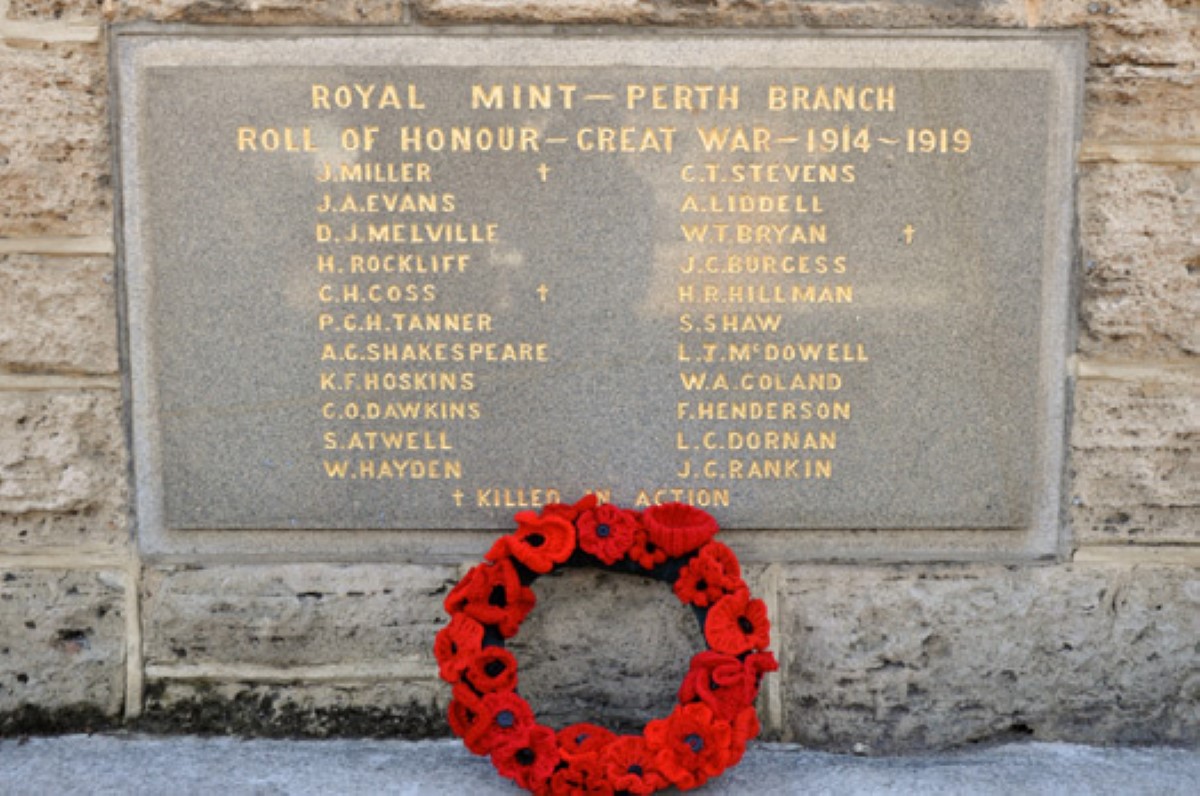 By Tracey Cobby and Debbie Philpot
After many years of researching World War I for the ANZAC Spirit – 100th Anniversary Coin Series we decided to create a personal tribute to commemorate this year's ANZAC Day. We had both recently rekindled our love of knitting and crochet, and in the spirit of the Australian women who knitted over 1 million pairs of socks for the troops, it seemed fitting that we use this timeless craft to create a special woollen poppy.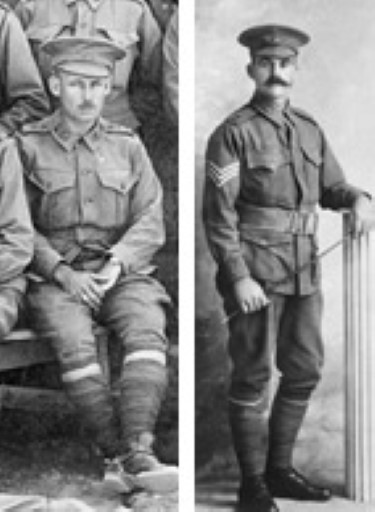 Of the 416,000 Australians who served in the War, 22 Mint workers are commemorated on a plaque on the front of the main building. It appeared that our idea of single poppy could grow into a wreath and commemorate not only those 22 men – but all those that served during the 1914-18 conflict. Our one poppy grew to 24 – one each for the men on the plaque – and one each for the both of us, to remember all who served.
We now know that other Mint staff tried to enlist in the A.I.F., but were exempt from joining because they were in reserved occupations. The Mint's Hugh Annan Corbet was a Major and a Military Censor for the Australian Army Intelligence Corps during this time.
Two Mint Clerks – Captain James Miller, 29 (left) and Sergeant Gerald Goss, 32 – were killed in action at Gallipoli. The men enlisted in September 1914 and served with the 16th Battalion, departing from Australia aboard HMAT A40 Ceramic on 22 December that year. They died within days of each other – Goss on 30 April 1915, Miller on 2 May. With no known grave, both men are commemorated at The Lone Pine Memorial situated in the Lone Pine Cemetery on Gallipoli.
A third Mint Clerk, Captain William Bryan of the 44th Australian Infantry Battalion, was killed in action in Belgium in June 1917 aged 36. He is buried in Bethlehem Farm East Cemetery, Messines.
LEST WE FORGET