Australia's first Mine To Mint tour unveiled in Perth
Jul 23, 2018
Mine to Mint, an exciting new experience for both tourists and locals, was unveiled at The Perth Mint today.
Conducted using luxury coach travel, the ground-breaking tour takes guests to the massive Newmont Boddington Gold Mine located 130kms south-east of Perth to witness gigantic haul trucks transporting loads of gold bearing ore before being guided through the processing plant.
Following lunch in the Boddington town site and gold panning by the Hotham River, they then journey to The Perth Mint in the city to experience its awe-inspiring exhibition which includes a live gold pouring demonstration.
A joint enterprise between Go West Tours, Newmont Australia and The Perth Mint, Mine to Mint is the first tour of its kind in Australia – the world's second largest gold producer.
Designed to showcase the industry in Western Australia, which produces 70% of Australia's gold, the tour provides a unique opportunity to see the workings of the nation's largest operating gold mine and its oldest operating mint.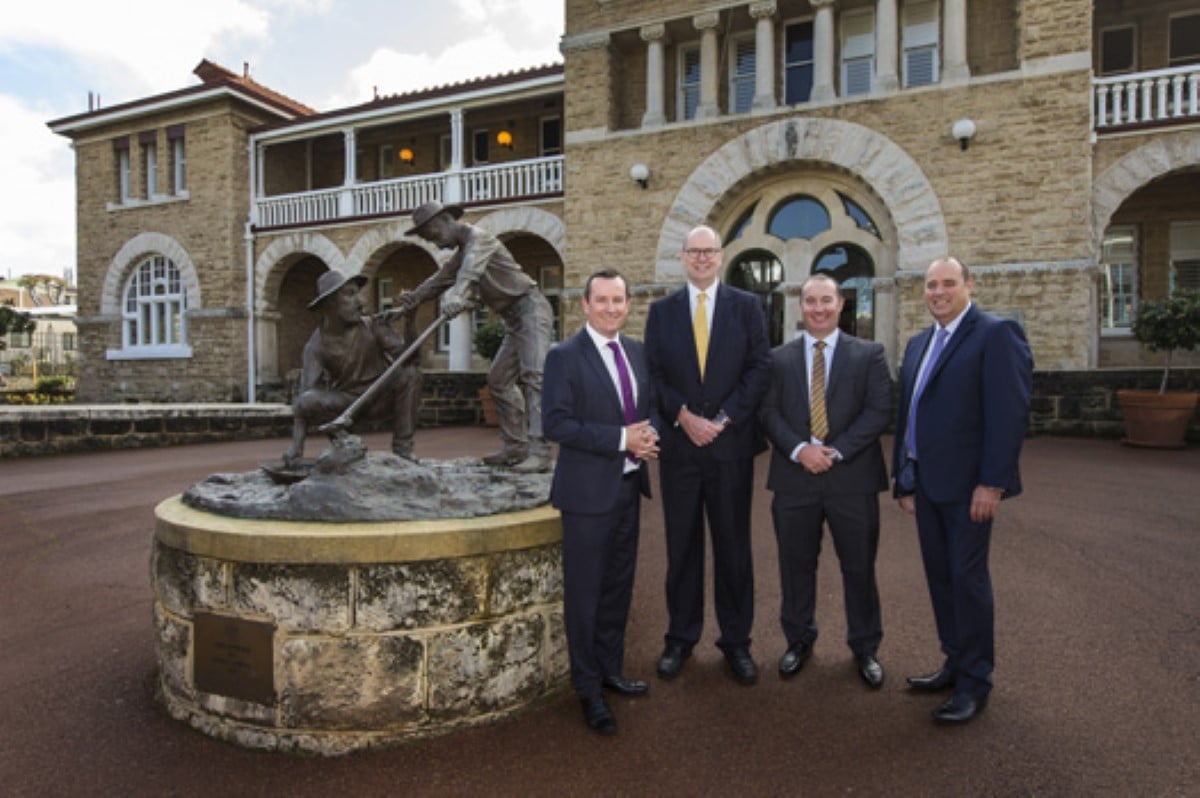 Premier of Western Australia, the Honourable Mark McGowan MLA, The Perth Mint CEO Richard Hayes, Go West Tours General Manager David Haoust, and Newmont Boddington Gold General Manager Jim Cooper at The Perth Mint for the launch of the Mine to Mint tour.
Speaking at today's launch, Perth Mint Chief Executive Officer Richard Hayes said the close proximity of Australia's largest gold mine, less than a two hour drive from central Perth, provided a unique opportunity to combine the attractions of the Boddington mine and the Mint's gold exhibition.
"Mine to Mint will be a success as it will give the public the chance to experience the magic, allure and wonder of pure gold."
Find out about tours on our Visit pages.