William Shatner boldly goes to The Perth Mint
Oct 7, 2018
Entertainment superstar William Shatner visited The Perth Mint today for a tour of our shop and exhibition.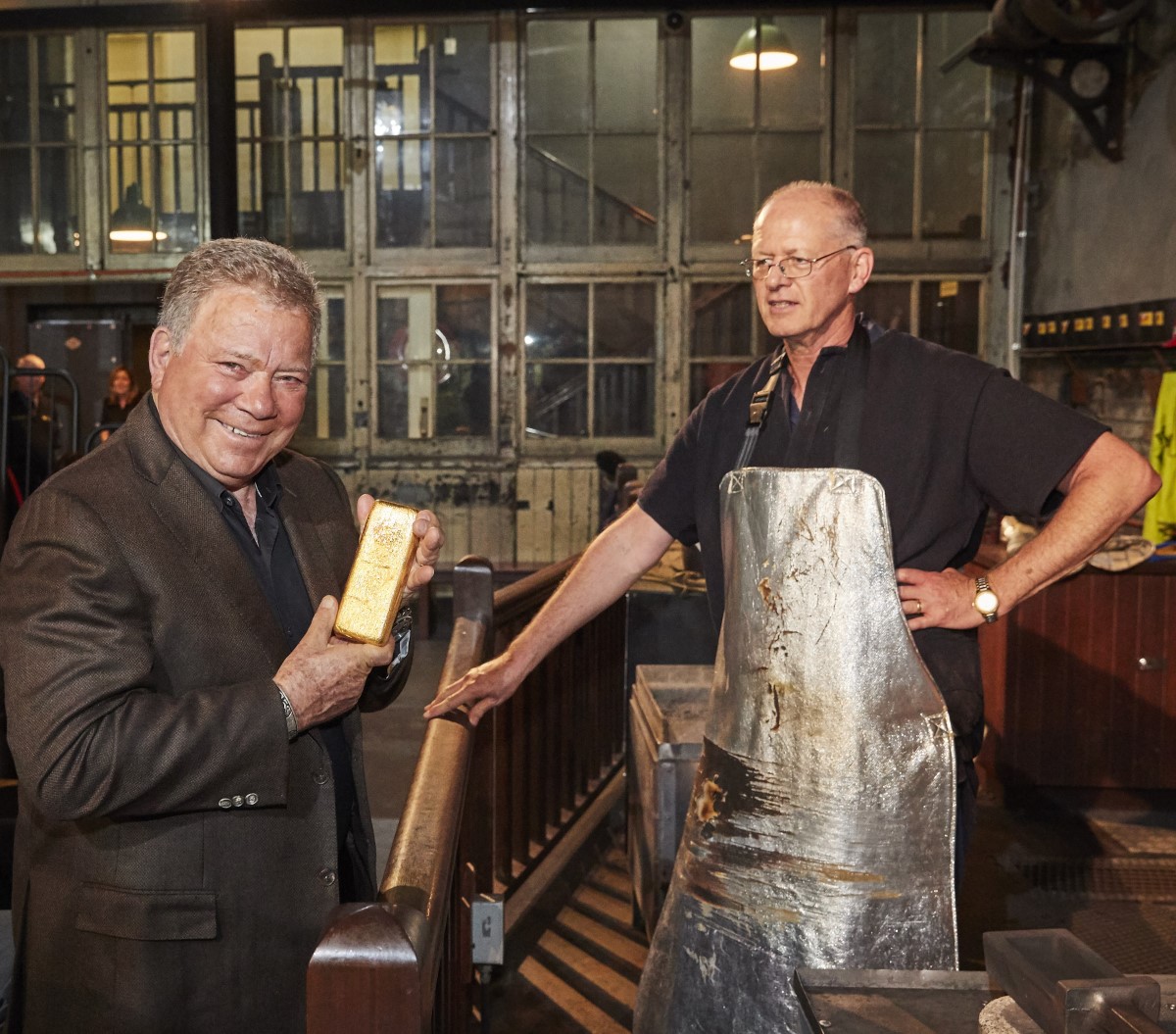 William Shatner holds a gold bar after watching The Perth Mint's famous live gold pour.
The legendary star, aka Captain James T Kirk, is in town for his one man show Shatner's World, which takes place at Perth Concert Hall tonight.
Mr Shatner's trip to the Mint was inspired by our extensive Star Trek commemorative gold and silver coin program, which began in 2015 with a silver tribute to his famous starship character.
Although that coin is officially sold out, the popular program includes other releases portraying Captain Kirk and a host of subsequent Star Trek captains and ships.
William Shatner with Star Trek memorabilia and coins issued by The Perth Mint.