Perth Mint Gold (ASX:PMGOLD)
Perth Mint Gold is an exchange traded product (ETP) that allows investors to trade in gold via a stock broking account as they would shares on the ASX.
Features of PMGOLD
Portfolio protection
Gold offers investors protection against market volatility, inflation and geopolitical uncertainty. PMGOLD is one of the easiest ways to invest in gold, returning more than 8% since inception.


Low management fee
PMGOLD's management fee is just 0.15%, making PMGOLD the lowest cost gold ETP on the ASX.

Redeemable
PMGOLD can be converted into holdings in a Perth Mint Depository account. As a depository account holder, clients can choose to convert their holdings into any of The Perth Mint's bullion bars. Fees apply.
Product information for Perth Mint Gold
ASX ticker: PMGOLD
Base currency: AUD
Product size: $698m*
Management fee: 0.15%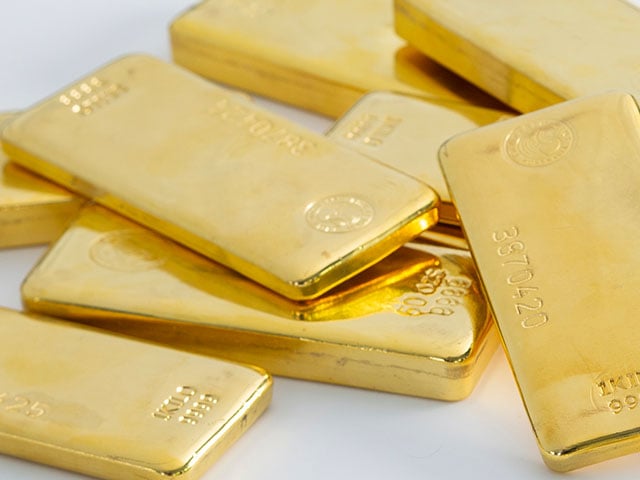 PMGOLD performance
See how Perth Mint Gold has performed over one, three, five and 10 years and since inception.
Lonsec rating for Perth Mint Gold (ASX:PMGOLD)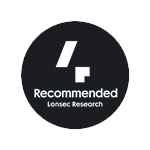 One of Australia's leading research houses, Lonsec, has reviewed PMGOLD, and produced an independent research report covering the product. Lonsec* awarded PMGOLD a Recommended Rating, one of the highest rankings it provides to any exchange traded product.
The report states:
"…management fees are very competitive compared with peers."
To find out more details, and to request a copy of the Lonsec research report, contact:
Treasury team
"... provides an efficient and cost effective means for investors to gain exposure to the performance of gold."
How to buy PMGOLD
PMGOLD can be bought and sold through your stockbroker or share trading account with the same ease as investing in shares.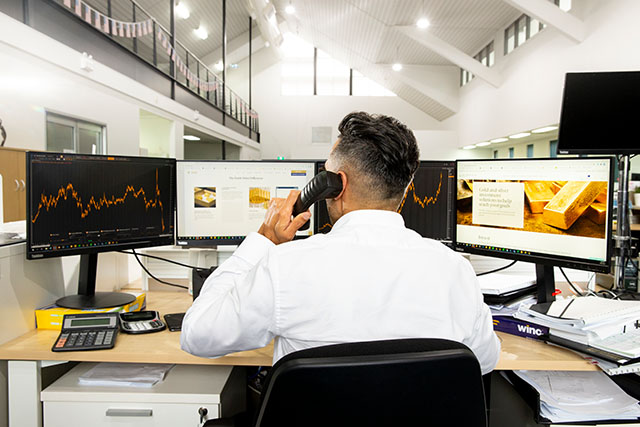 Gold is one of the highest performing assets
Download our SMSF investment report to find out why.
Metal Entitlement
Each PMGOLD issued to investors is backed by a specific amount of gold held by The Perth Mint. This gold backing is referred to as the Metal Entitlement and is equivalent to the amount of gold** an investor in PMGOLD would be entitled to, if they chose to exercise their holdings.
The Metal Entitlement for PMGOLD declines on a daily basis, such that the total entitlement is reduced by 0.15% per year, in line with the published management fee.
Download this file with the Metal Entitlement for PMGOLD that will apply each day beginning on 1 January 2022 until 30 June 2031.
** Entitlements to gold are made by converting PMGOLD holdings into a Perth Mint Depository account, with holdings credited in unallocated form.
Product Disclosure Statement
Investors should read the PMGOLD Product Disclosure Statement and Target Market Determination for information on the product's features, operation, risks, tax implications, and Terms and Conditions, before investing.
Lonsec disclaimer
The rating issued 11/2023 is published by Lonsec Research Pty Ltd ABN 11 151 658 561 AFSL 421 445 (Lonsec). Ratings are general advice only, and have been prepared without taking account of your objectives, financial situation or needs. Consider your personal circumstances, read the product disclosure statement and seek independent financial advice before investing. The rating is not a recommendation to purchase, sell or hold any product. Past performance information is not indicative of future performance. Ratings are subject to change without notice and Lonsec assumes no obligation to update. Lonsec uses objective criteria and receives a fee from the Fund Manager. Visit lonsec.com.au for ratings information and to access the full report. © 2023 Lonsec. All rights reserved.