Perth Mint Gold (ASX: PMGOLD)
Perth Mint Gold (ASX code: PMGOLD) is an exchange traded product (ETP) that allows investors to trade in gold via a stock broking account as they would shares on the ASX.
PMGOLD is backed by gold bullion held by The Perth Mint, which is owned by the Government of Western Australia. The ASX price of PMGOLD tracks the international spot price of gold in Australian dollars, minus applicable fees.
PMGOLD has returned 8.35% per annum since it began in 2003 (as of 31 December, 2021). It offers a low management fee of 0.15% per annum.
Product information for Perth Mint Gold
ASX ticker: PMGOLD
Base currency: AUD
Product size: $609M*
Management fee: 0.15%
(*As of 31 December 2021)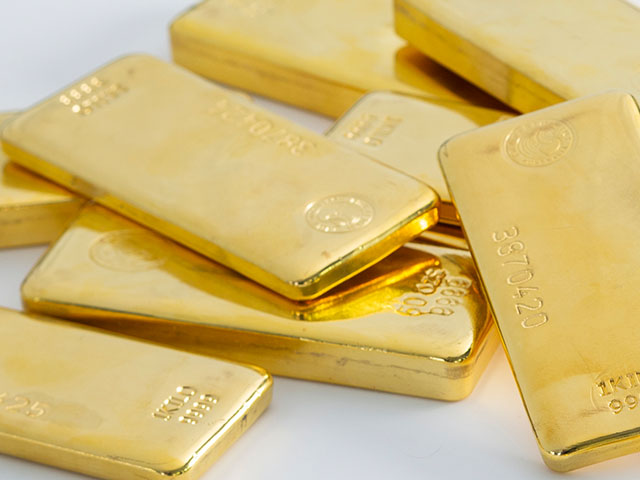 PMGOLD performance
See how Perth Mint Gold has performed over one, five, 10 years and since inception.
Features of PMGOLD
Government guarantee
PMGOLD is issued by Gold Corporation (trading as The Perth Mint), a statutory authority of the Government of Western Australia. All gold is covered by a government guarantee.

Redeemable
PMGOLD can be converted into holdings in a Perth Mint Depository account. As a depository account holder, clients can choose to convert their holdings into any of The Perth Mint's bullion bars. Fees apply.

Fully backed
Holdings secured on behalf of investors in PMGOLD are fully underpinned by government-backed gold, which is safeguarded by The Perth Mint.

Low management fee
PMGOLD's management fee is just 0.15%, one of the lowest fees worldwide for a gold exchange traded product.
Highly liquid asset
Gold is one of the most liquid asset classes on the planet, making it an easy asset for investors to buy and sell. The Perth Mint ensures PMGOLD tracks the international spot price of gold by maintaining bid and offer prices and volume on the ASX at all times, in accordance with ASX rules.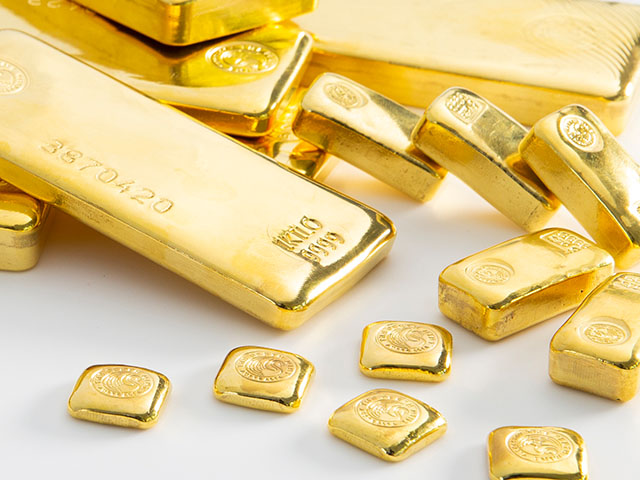 How to buy PMGOLD
PMGOLD can be bought and sold through your stockbroker or share trading account with the same ease as investing in shares.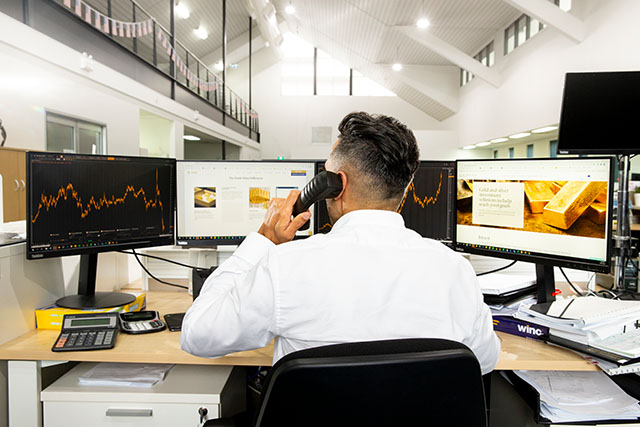 Metal Entitlement
Each PMGOLD issued to investors is backed by a specific amount of gold held by The Perth Mint. This gold backing is referred to as the Metal Entitlement and is equivalent to the amount of gold* an investor in PMGOLD would be entitled to, if they chose to exercise their holdings.
The Metal Entitlement for PMGOLD declines on a daily basis, such that the total entitlement is reduced by 0.15% per year, in line with the published management fee.
Download this file with the Metal Entitlement for PMGOLD that will apply each day beginning on 1 January 2022 until 30 June 2031.
* Entitlements to gold are made by converting PMGOLD holdings into a Perth Mint Depository account, with holdings credited in unallocated form.
Product Disclosure Statement
Investors should read the PMGOLD Product Disclosure Statement and Target Market Determination for information on the product's features, operation, risks, tax implications, and Terms and Conditions, before investing.