From the vault: London in better times
Aug 17, 2011
These Art Deco bronze medallions and plaquettes are marvellous reminders of London's graciousness.
Resting in The Perth Mint's historic coin and medallion collection, they presented no obvious provenance. Appeals to the Victorian Museum and the Museum of London revealed little information. On the quest of uncovering the mystery, envoys (read emails) were sent to the four corners of the earth!
We are able to reveal that they were made for The British Empire Exhibition 1924 – 25, held at Wembley to showcase the finest in art, commerce and scientific achievements. They're representative of around 200 pieces created at that time – either officially, by private businesses or as the result of competitions. Many were actually made at the Exhibition.
Architectural gems featured on this selection comprise the Palace of Westminster, the Tower of London and Tower Bridge, the National Gallery and St Martin's in the Fields Church at Trafalgar Square, and St Paul's Cathedral.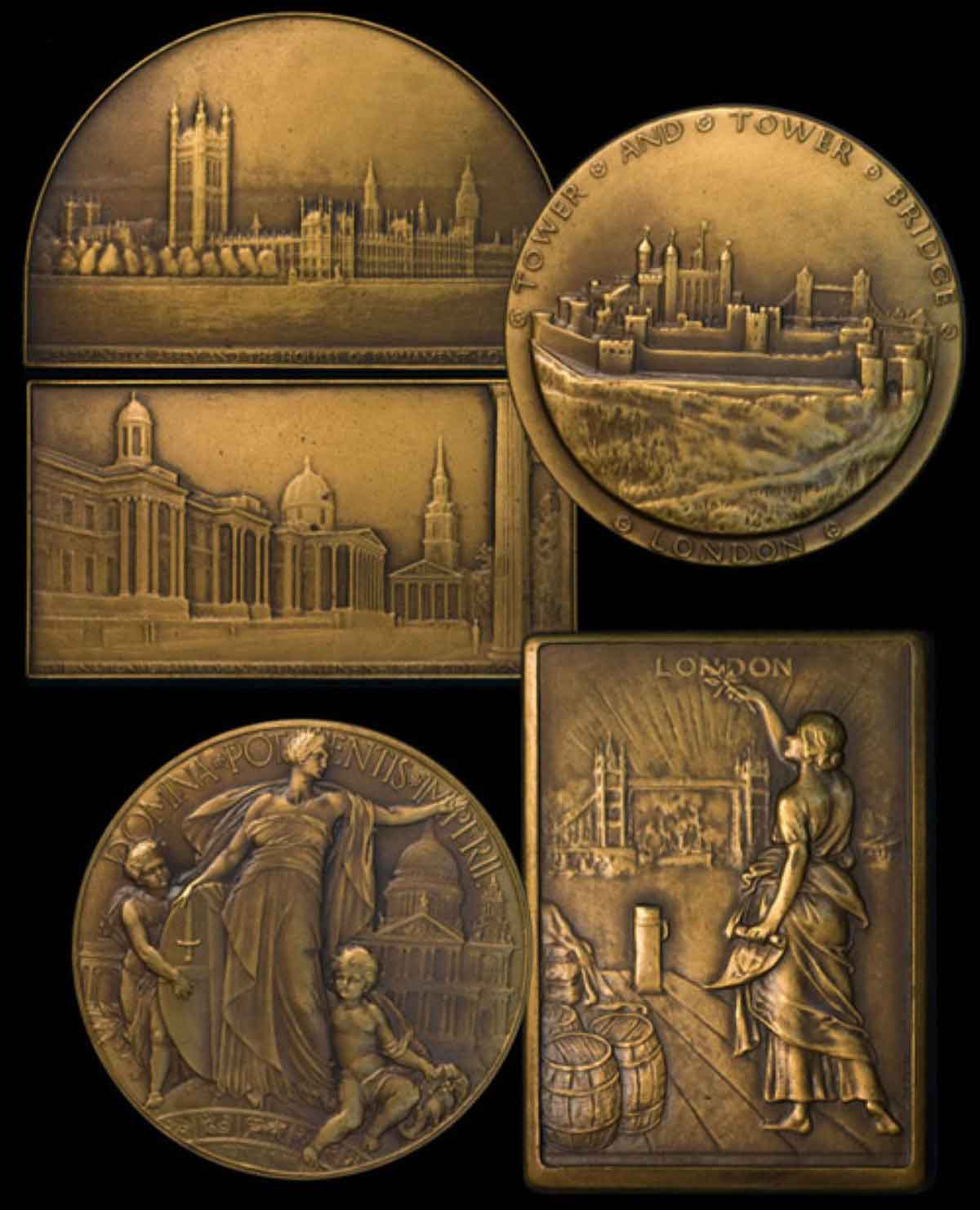 Information courtesy Trevor I Harris – The Medals and Medallions of The British Empire Exhibition