Unwanted coins make come-back as royal commemoratives
Feb 18, 2013
Today, crowns are usually struck to celebrate royal anniversaries and coronations. But crowns were not always purely commemorative pieces.
King Edward VI issued a silver crown valued at five shillings in 1551. It was one of many similarly sized coins that emerged in Europe around the time of the Thaler, which became useful in international trade.
At almost an ounce in weight and approximately 38 millimetres in diameter, the crown was a large coin, which essentially explains why people came to dislike it in circulation. It was simply too big and cumbersome, and its role as a means of exchange declined from the 18th century.
On the other hand, its large format was tailor made for commemorative designs.
Australian crown Coins
The Perth Mint historic coin and medal collection features two interesting examples, including the Commonwealth of Australia's only commemorative Crown design.
Issued in honour of King George VI's coronation in 1937, it depicts a royal crown on the reverse designed by George Kruger Gray, and a portrait of the King on the obverse by Thomas H Paget.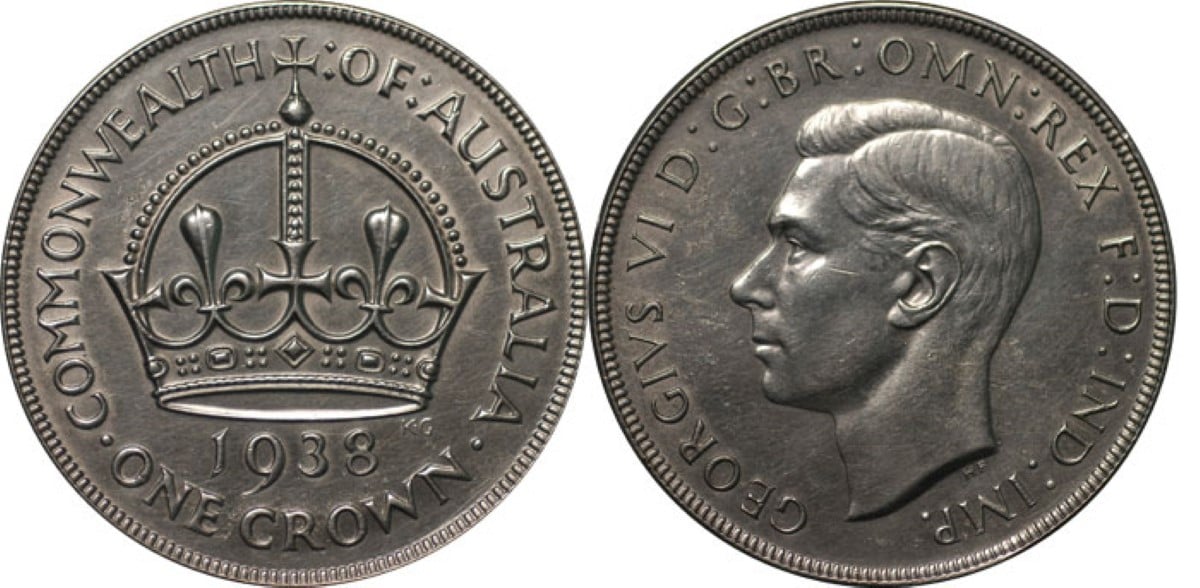 Due to its initial success, more than a million of these coins were struck at the Melbourne Mint. However, enthusiasm waned when the supposed single year-date was issued again in 1938. Production was terminated after a further 101,600 had been made.
As you'd expect, the rarer 1938 release is the most sough-after today, particularly if it is a high-grade example.
1953 UK Coronation crown
Given that it is 60 years since Queen Elizabeth II was crowned, it's timely to peruse the 1953 UK Coronation Crown, also in our collection. Almost 6 million of these coins were struck, reflecting the enormous worldwide interest in this historic event.
The obverse features Gilbert Ledward's equestrian effigy of The Queen dressed in the uniform of Colonel-in-Chief, the Grenadier Guards, as worn during the ceremony of Trooping the Colour.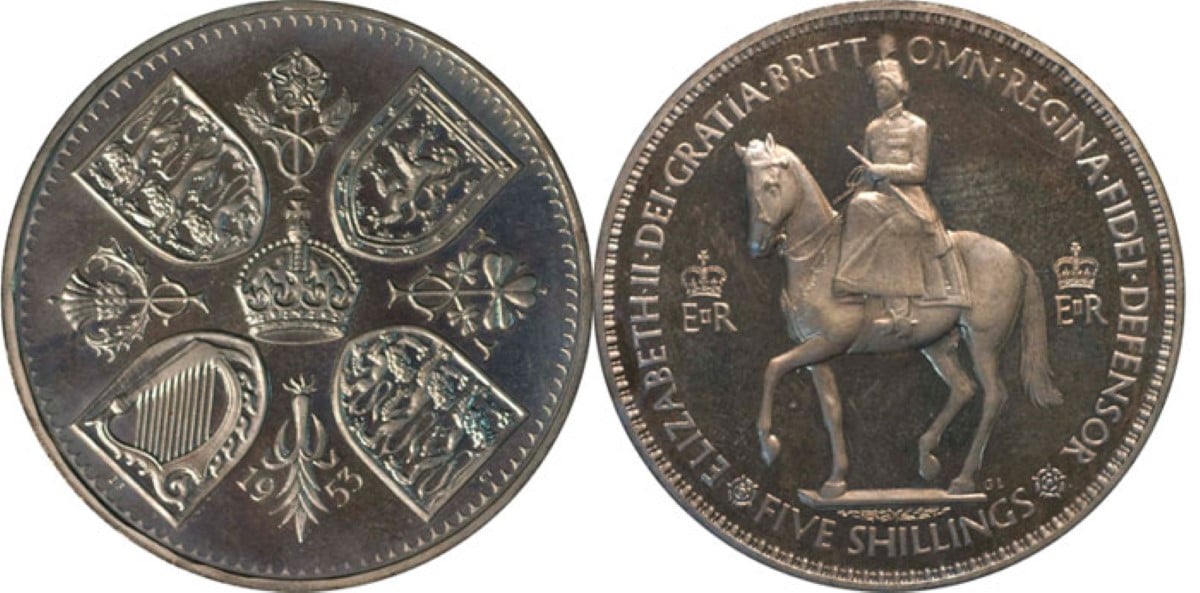 The reverse is by Edgar Fuller and Cecil Thomas. As revealed in February's Australasian Coin & Banknote magazine, The Queen considered their original design too "busy". As a result, they simplified considerably the floral motifs – England's rose, Ireland's shamrock, Wales' leek and Scotland's thistle – seen between the shields of arms.
More information: Guide to Crown Commemoratives.