SOLD OUT: Jewelled Dragon fires high-end collector interest
Apr 11, 2019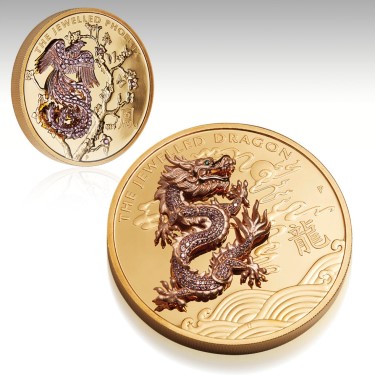 The Jewelled Dragon, a fabulous 10oz gold coin creation featuring 117 rare Argyle pink diamonds, is officially sold out.
Today's news follows our previous announcement that the Jewelled Phoenix, an equally exquisite 10oz gold coin set with 89 Argyle pink diamonds, is also sold out.
Blurring the boundary between collectable coins and remarkable artworks, both issues were designed to satisfy high-end interest in exclusive artistry combining two of Western Australia's most valuable natural treasures – gold and pink diamonds. As a result of their success, we're now planning a third extremely limited release featuring an animal highly revered in both Eastern and Western cultures.