Gold and silver refinery
The Perth Mint is the world's largest processor of newly mined gold and highest volume refiner in Australasia. We take pride in returning maximum metal to producers for every ounce of gold and silver refined.
Walk-in lodgement times
Monday to Friday, 8am-2.30pm
Global refiner of choice
We can process more than 800 tonnes of gold and 1000 tonnes of silver per annum. Our intake each year equates to almost 75% of Australia's newly mined gold and close to 10% of world gold.
Located on Australia's west coast in Western Australia, one of the world's least impacted regions during COVID-19, we have continued safe operations throughout the pandemic.
Committed to sustainability
As a major global player in precious metals, we take our responsibility to the industry seriously. Our commitment to sustainability is key to everything we do and a major part of our ongoing investment in the industry.
This includes our dedication to only accepting ethically sourced metals into our refinery.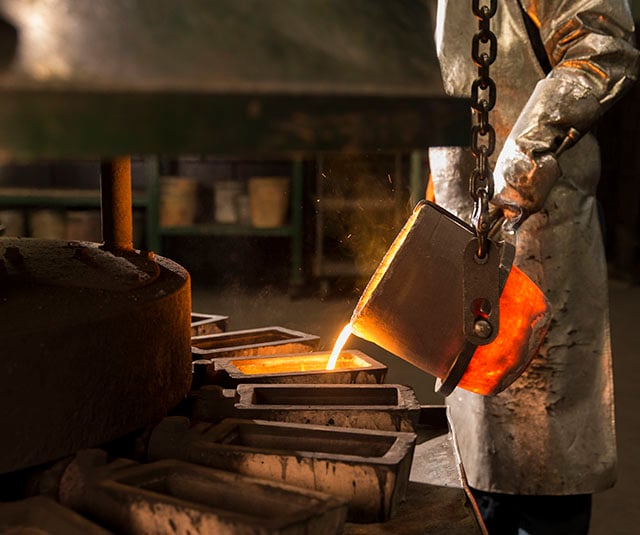 Australia's oldest gold refinery
We've been a partner to the Australasian mining industry for more than 120 years, offering one of the most advanced and best equipped precious metals assay laboratory in the southern hemisphere.
Your trusted refinery partner
The world's leading gold and silver producers trust our team to deliver quality refining at a competitive and sustainable price. We take pride in returning maximum metal to producers for every ounce refined. We understand cash flow depends on your choice of refinery and offer prompt payment and security.
As a fully integrated organisation, we partner with producers to deliver quality products and services to markets for Australian gold throughout the world. Watch the video below to find out more.
Gold and silver refining processes
We employ four main refining processes, the combination of which ensures the most cost-effective treatment of high and low-grade gold and silver sourced from the mining, manufacturing, industrial and jewellery sectors.
These are:
Miller chlorination
Electrolytic gold refining
Aqua regia digest refining
Electrolytic silver refining.
As well as fabricating 400oz gold and 1,000oz silver London Good Delivery Bars, we can produce 99.99% gold and silver investment cast bars to help find markets for your precious metals.