Five essential questions you should ask your refiner
Jun 17, 2022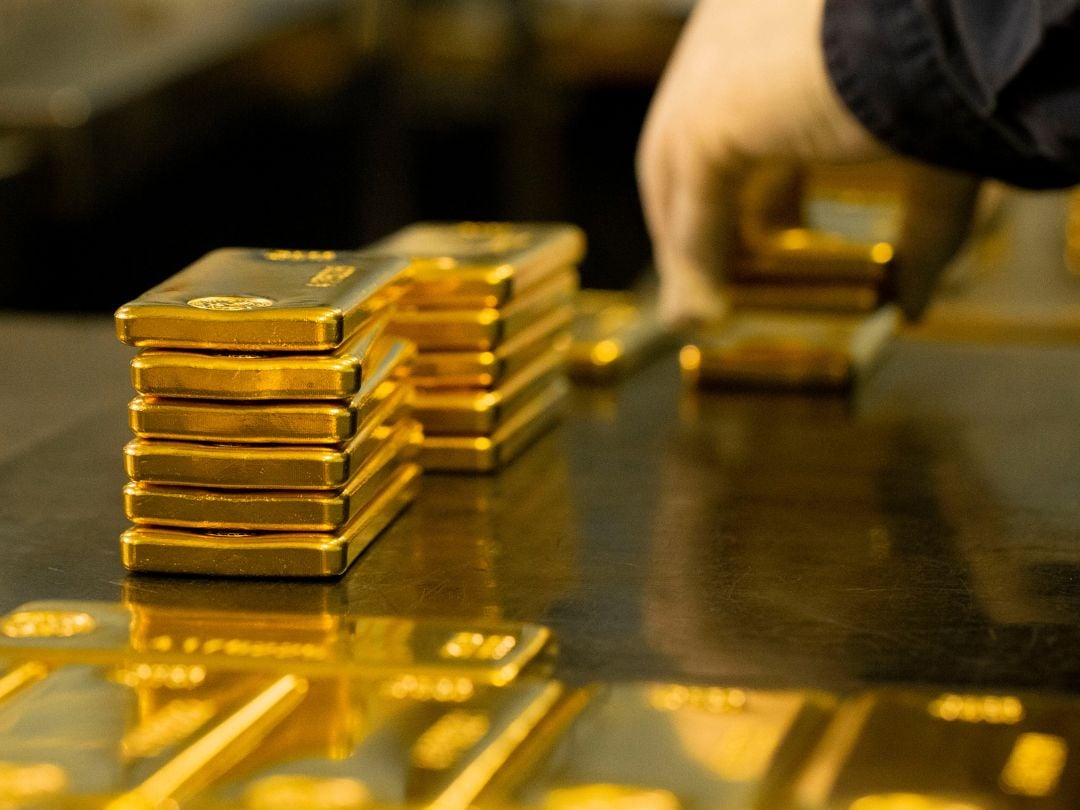 Australia is the second largest gold producer globally and currently (in 2022) operates more than 80 gold projects, accounting for 9% of world-wide mine production1.
It's no surprise then that gold producers and refiners are being scrutinised more and more to ensure practices are ethical, sustainable and support local communities, from prospecting right through to bullion sales.
But, as a gold producer, who do you trust to refine your product to guarantee accuracy of purity, to offer unmatched scale and security, and to ensure ethical processes? Making sure a refiner is a reliable partner from mine to market will ensure producers not only get the best price but also that buyers of gold can be confident in what they're purchasing – whether that's metal purity or that ESG factors have been considered in every step of the process.
We've listed the essential questions to be asked when sourcing a gold refiner.
Is my gold safe and what protection do you offer to cover potential loss or theft?
It goes without saying that as a gold producer you want your product completely protected at every point in the refining journey. It's why the first step in choosing a refiner is to ensure it is accredited by an independent authority such as London Bullion Market Association (LBMA) which only accredits refineries who consistently meets its metal quality standards, adhere to the global precious metals code and enforces responsible sourcing2. An LBMA accreditation means the refinery will offer you peace of mind across every aspect of the refining journey.
Currently, there are only two LBMA accredited gold refineries in Australia, The Perth Mint being the only one on the list solely owned by the Government of Western Australia, which guarantees its liabilities in accordance with the Gold Corporation Act 1987. Unique in the world of precious metals, this guarantee ensures doré is fully protected against loss at all times, providing invaluable cashflow certainty, surety and security. Additionally, payments made by The Perth Mint for gold are not subject to potential clawback by a liquidator, as has been the case in recent refinery failures3.
Is the refinery accredited for gold and silver with the LBMA and the major precious metal exchanges?
Aside from the LBMA there are a number of gold exchanges across the globe who all provide accreditation to refineries who pass their rigorous auditing processes, adhere to their procedures and complete extensive practical testing. When choosing a refinery for your metal it is good practise to ensure your chosen refinery is accredited, demonstrating that they follow strict guidelines to ensure your gold is refined with integrity, in an ethical manner and with a purity that will set your product apart.
Not only is The Perth Mint accredited for both gold and silver by the London Bullion Market Association (LBMA), it also has accreditation from all five of the world's major gold exchanges:
London Bullion Market Association (LBMA)
New York Commodity Exchange (COMEX)
Osaka Exchange, Ltd (OSE)
Shanghai Gold Exchange (SGE)
Dubai Multi Commodities Centre (DMCC).
Are you using the most advanced and environmentally friendly refining techniques?
With much more of an emphasis on ESG in today's world, it's vital businesses act responsibly. Choosing a refiner that adopts a strong environmental, social and governance focus ensures safe working practices, cleaner environments and more ethical trading.
There are four main refining processes at The Perth Mint, this combination ensures the most cost-effective treatment of high and low-grade gold and silver sourced from the mining, manufacturing, industrial and jewellery sectors. These include Miller chlorination, electrolytic gold refining and aqua regia digest refining.
Do you meet LBMA Responsible Sourcing obligations and the World Gold Council's Responsible Gold Mining Principles (RGMPs) requirements?
With a stronger focus on 'doing the right thing' the World Gold Council has set out a new framework (Responsible Gold Mining Principles) that details clear expectations for the gold supply chain and what constitutes as responsible gold mining.
"Working with our members, the world's leading gold mining companies, and collaborating with key industry stakeholders, the World Gold Council has set out the Principles that it believes address key environmental, social and governance issues for the gold mining sector."
As the world's largest refiner of newly mined gold and a fully integrated precious metals enterprise, The Perth Mint is committed to maintaining integrity throughout the supply chain. While supply chain due diligence systems and procedures are compliant with the 'responsible' gold and silver guidelines presented by the LBMA and the Organisation for Economic Cooperation and Development (OECD), The Perth Mint takes the risk and impact of handling precious metals mined within conflict affected and high-risk countries seriously by actively avoiding taking gold from these areas.
By meeting these principles and requirements it demonstrates The Perth Mint's ability to refine and produce gold to the highest international standard. LBMA accreditation is only awarded to responsible refiners who meet and exceed the rigorous assaying standards and requirements.
How can I have confidence in the quality of the assay result from the refinery?
Refiners need to have the ability to determine precious metal composition precisely as accurate analysis determines the purity of gold. The quality of the assay result is imperative to the worth and standard of the final product. To offer precise accuracy, refineries need to be using state-of-the-art equipment, as well as employing skilled and experienced chemists and technicians to carry out testing.
The Perth Mint refinery hosts an LBMA accredited laboratory with one of the world's highest standard of bullion analysis accuracy, reliability and integrity. The team of highly trained chemists and technicians pride themselves on delivering fast, flexible and responsive services while providing consistent, reliable and accurate results, meaning the assay analysis accuracy is one of the best globally.
Conclusion
As a gold producer, you'll want to know your refiner of choice is well established in the industry. The Perth Mint has been a reliable partner to the Australasian mining industry for more than 120 years, offering one of the most advanced and best equipped precious metals assay laboratories in the southern hemisphere.
About The Perth Mint
The Perth Mint is the world's largest refiner of newly mined gold and is the highest volume refiner in Australasia, taking pride in returning maximum metal to producers for every ounce of gold and silver refined. The Perth Mint can process more than 800 tonnes of gold and 1,000 tonnes of silver per annum.
The world's leading gold and silver producers trust the expert team at The Perth Mint to deliver quality refining whilst understanding the need for prompt payment and security.
Click here to find out more about partnering with The Perth Mint.
DISCLAIMER
Past performance does not guarantee future results. The information in this article and the links provided are for general information only and should not be taken as constituting professional advice from The Perth Mint. The Perth Mint is not a financial adviser. You should consider seeking independent financial advice to check how the information in this article relates to your unique circumstances. All data, including prices, quotes, valuations and statistics included have been obtained from sources The Perth Mint deems to be reliable, but we do not guarantee their accuracy or completeness. The Perth Mint is not liable for any loss caused, whether due to negligence or otherwise, arising from the use of, or reliance on, the information provided directly or indirectly, by use of this article.
Sources:
1 https://www.goldindustrygroup.com.au/news/2022/4/14/req-report-australias-gold-production-to-rise#:~:text=With%2082%20operating%20gold%20projects,reach%20305%20tonnes%20in%202022.
2 https://www.lbma.org.uk/about-us/about-the-lbma
3 https://www.perthmint.com/globalassets/assets/documents/brochures/refinery-brochure-the-perth-mint.pdf