Why is assay accuracy so important for your business?
Sep 19, 2022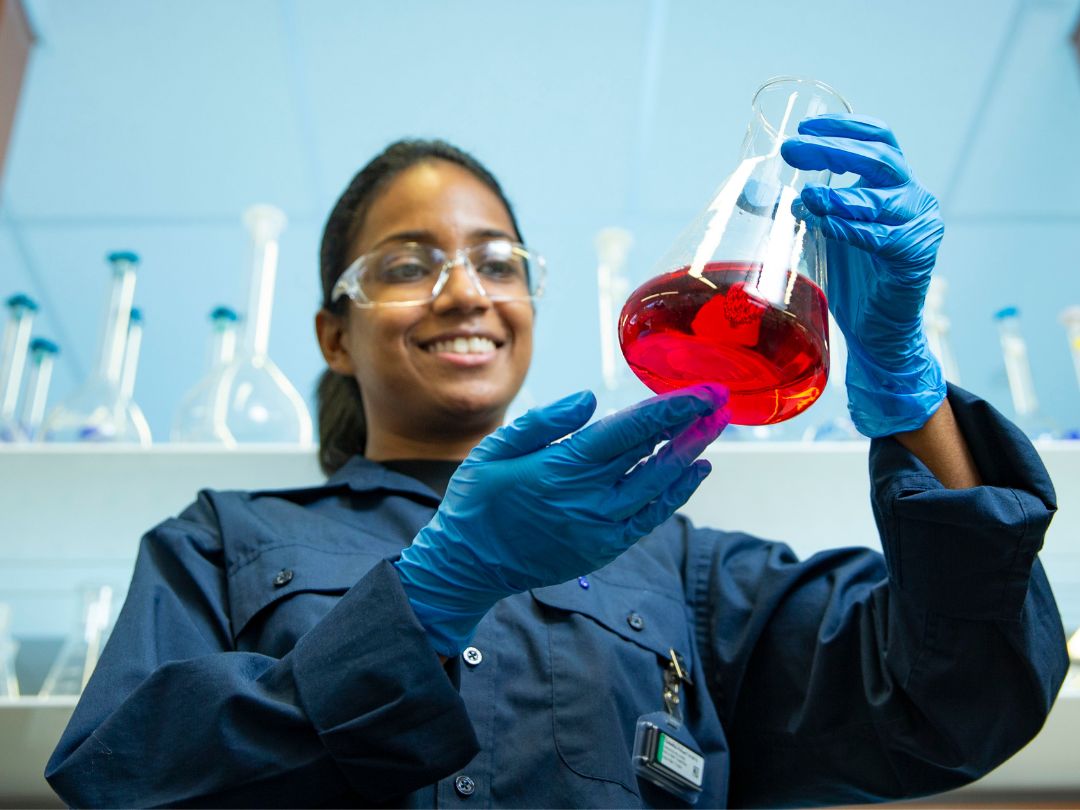 You've got the product, now you need a precious metals refiner – but which refinery to choose?
There are many options, and the decision can be a daunting one. Simply go with profit margin, or should focussing on assay accuracy play an important part in your decision making?
We've made it easy for you to see why assay accuracy is so vital to your business when choosing which refiner to partner with.
Assay accuracy
You may assume that all refineries use the latest techniques when it comes to analysis technology, but this isn't the case. By choosing a refiner who is equipped with a technologically advanced assay laboratory, you can be sure that not only will you have an assured level of purity and accuracy but fees and waiting times will be reduced.
When looking for true assay accuracy, a gravimetric technique that relies on quality micro balances in bullion analysis is vital. The balances in this process record the weight to 1 millionth of a gram.
Methods for precision
Accuracy in gold analysis should be within 0.015%, if accredited by the London Bullion Market Association (LBMA) – the world's premier regulatory body. For the most advanced assay methods, your chosen refiner should be able to provide you with the processes and what's involved in each step. For instance:
Immersion dip sampling
The technique to extract representative samples from well mixed metal prior to analysis.
XRF screening technique
A preliminary screening technique to determine the gold, silver and base metal content.
Bullion fire assay
A method used to separate precious metals from base metals to determine the precious metals content.
Spark emission technology
A technique to determine impurities and measure purity of the refined gold and silver.
Inductively coupled plasma (ICP)
A solution analysis technique to determine elemental impurities in samples.
Experience
When it comes to assay accuracy, people matter. Choosing a refinery who ensures its chemists and assayers are rigorously trained in this type of analysis means all the difference for the final product and your reputation.
Accreditation
To trade efficiently, market participants need to agree on standards for the products they deal in, where the product they will trade will be located and in what form. Market participants also need to agree on which manufacturers they will accept product from. This is the purpose of accreditation.
In the precious metals markets it is the refiners who are accredited, as refiners are the first point of supply into the market of purified and standardised gold and silver. Accreditation occurs on a market-by-market basis, as well as by metal. It is possible that a refiner may be accredited for gold but not silver, or in one market but not another.
There are five major global gold exchanges who accredit refineries that pass their rigorous compliance and monitoring on an ongoing basis. A refinery accredited by all five of the following exchanges will ensure your product is secure:
London Bullion Market Association (LBMA)
The Chicago Mercantile Exchange (CME)
Shanghai Gold Exchange (SGE)
Osaka Exchange, Ltd (OSE)
Dubai Multi Commodities Centre (DMCC).
About The Perth Mint
Trusted by the mining industry for over 120 years and offering one of the most advanced and best equipped precious metals assay laboratories in the southern hemisphere, The Perth Mint continues to redefine the refining process, setting the benchmark in metal accuracy and operational sustainability.
The Perth Mint is the world's largest processor of newly mined gold and highest volume refiner in Australasia. We take pride in returning maximum metal to producers for every ounce of gold and silver refined. We can process more than 800 tonnes of gold and 1,000 tonnes of silver per annum. Our intake each year equates to almost 75% of Australia's newly mined gold and close to 10% of the world's gold.
We feel responsible for the sustainable management and efficient use of our country's natural resources. We're committed to playing our part towards reducing carbon emissions by at least 80% by 2030 and are making changes in how we go about our day-to-day business, including introducing new practices and measures that make us even less carbon dependent.
We're also committed to the health and safety of all our stakeholders and it's at the heart of our activities. Employee wellbeing is embedded in our culture, from the top down. And it's not just our people we care about, we're passionate about the environment and we're motivated to do more than just meet external compliance standards – this goes for our ethical sourcing too.
Our values are:
Responsibility
Integrity
Safety
Excellence
If you would like to know more about partnering with The Perth Mint, find out more here.